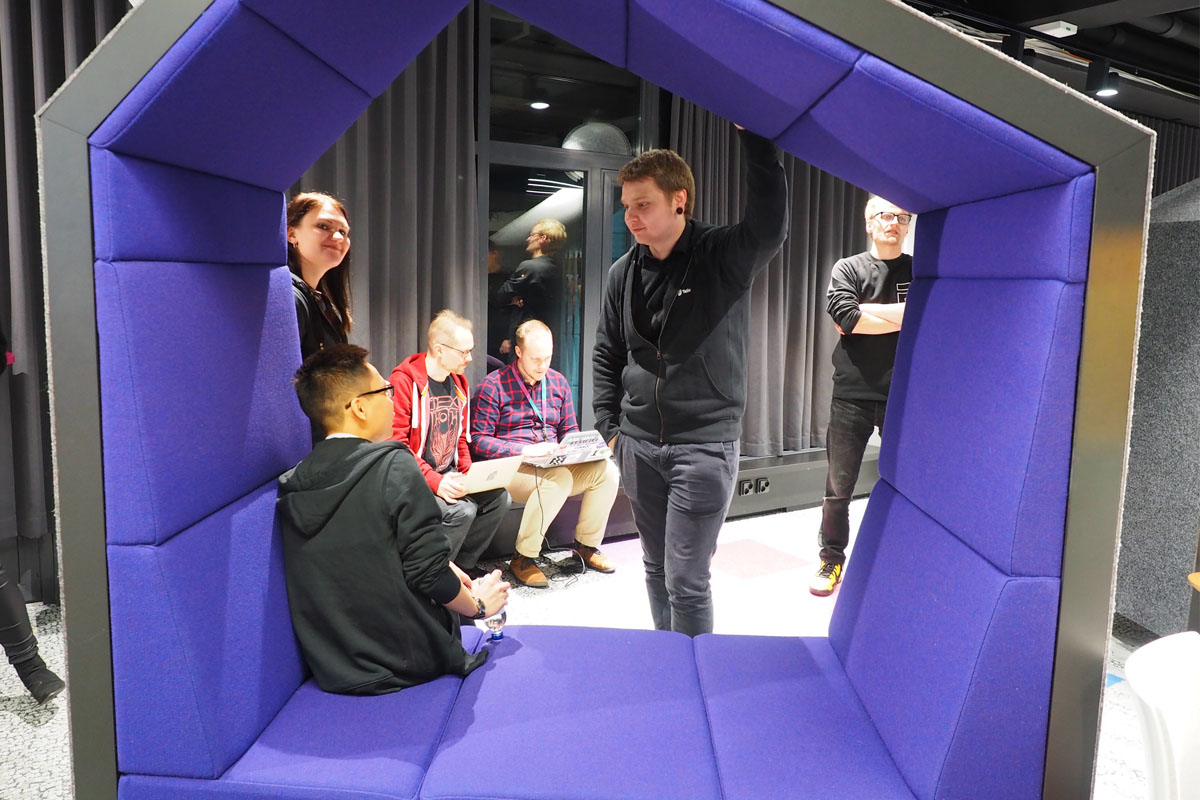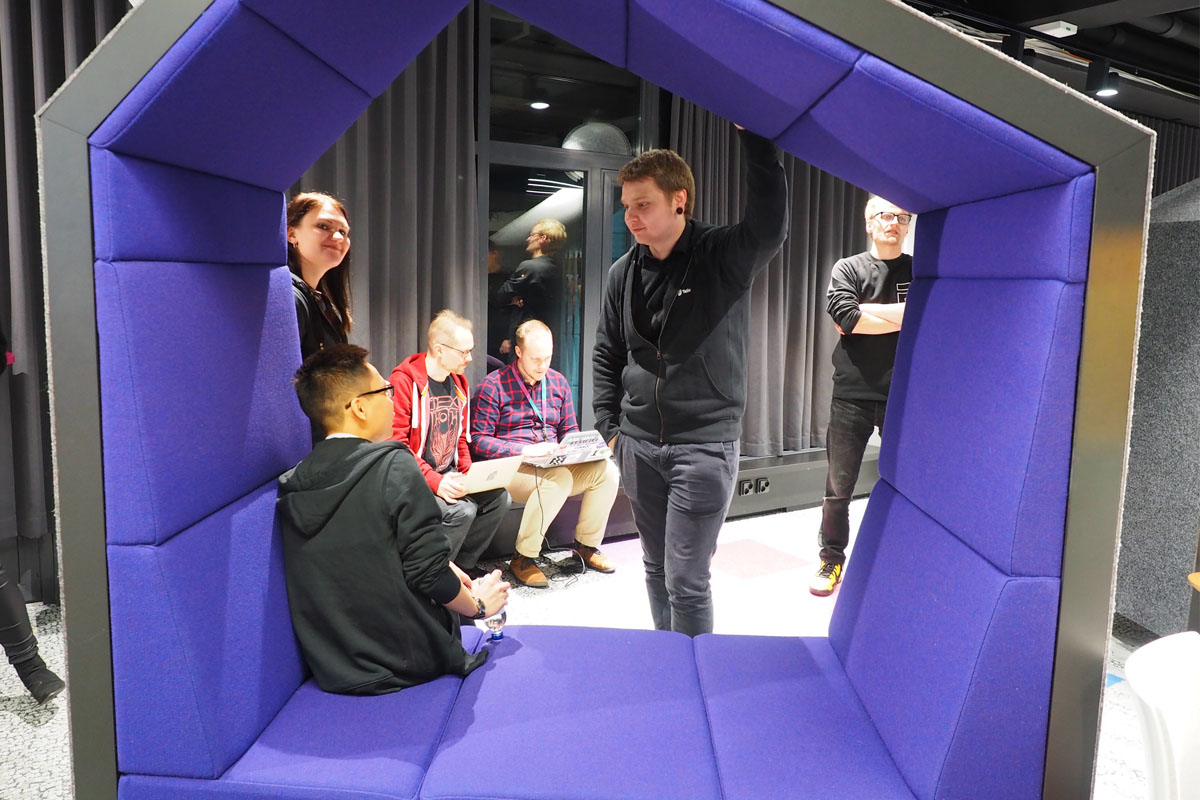 What's it like to be a frontend developer at Telia? Three of our frontend developers – Kati, Evgeny, and Thu – shared their ways of working at our React Meetup held at Telia premises in November 2018. Here's what they had to tell about their work and the exciting Meetup experience: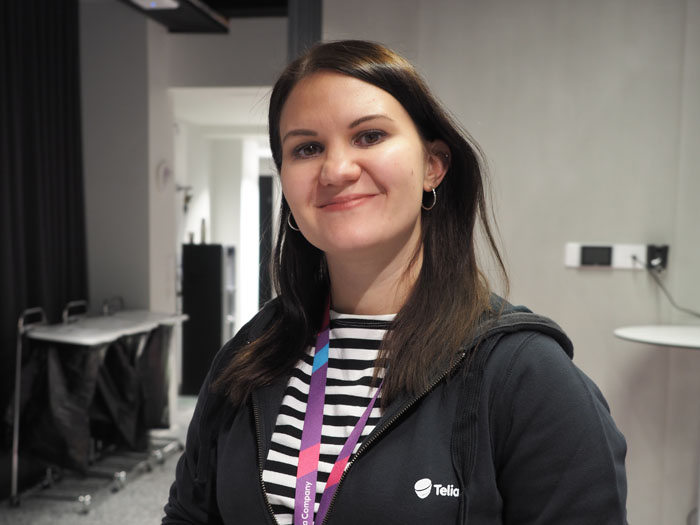 Kati Räsänen: "In November 2018, Telia joined forces with the ReactJS Community and hosted its very first React meetup at Telia's Helsinki site. The community consists of a group of React developers who organize monthly meetups for all developers interested in the latest news, techniques and findings happening in the field. The meetups are open for everyone, and usually the participants range from senior React enthusiasts to rookies who have just installed their first create-react-app boiler plate.
Since Telia has started to use React in application development as part of our Design System, we had some in-house speakers at our meeting. My role as a developer was to give an introduction to the Telia Design System and tell about the reusable React-based component library we are currently developing in order to support and boost our application development. Component libraries are a hot topic in the React development world right now. Many companies have realized how beneficial it is to own a collection of reusable UI elements, because it makes application development faster and more cost-efficient.
I think the preparations for the presentation went relatively smoothly. Even though giving the presentation made me nervous, the atmosphere and the chilled audience gave me courage to stand in front of everyone and tell about our practices and ways of working."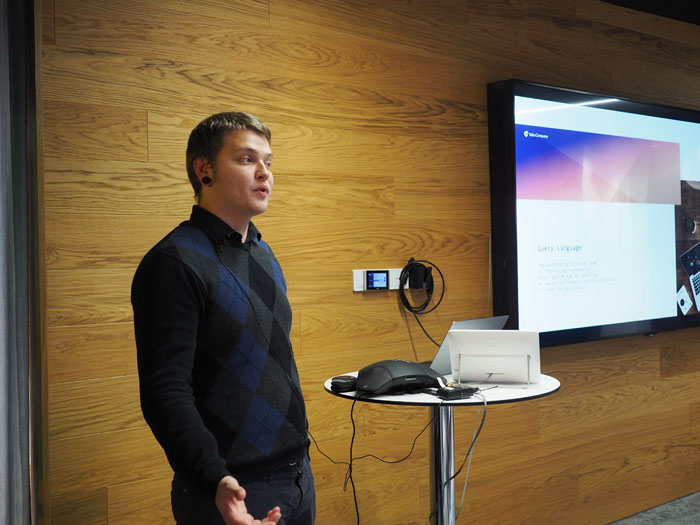 Evgeny Oborotistov: "I talked about using GraphQL technology with ReactJS applications. We had a chance to try out this combination last summer when we were working on one of our POC projects. During this journey, we established some pros and cons of standard way of using those things together and decided to share our experience and our own approach of implementing that connection.

After the tech part was presented, we had a great time talking to all the people present. It was something really new and special to me, hearing all the positive feedback from different people. I'm happy to be a part of this – this meetup at Telia was something I will remember for all my life."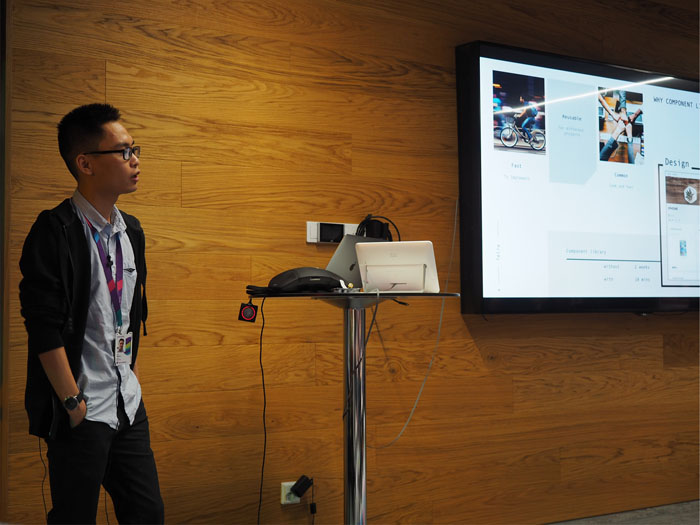 Thu Nghiem: "To make the most of React in a big corporation like Telia, we created the Telia React component library. At the React Meetup, I had a chance to present to the developer community how the library works in practice. The main purpose of the library is to make implementing pages with different business logics really fast, but with reusable components that share a common look and feel.

My role was to show how easy it is for Telia React component library users to utilize the library. With our library, pages can be made in a few minutes. In just five minutes during my presentation, by using VsCode and Chrome, I was able to make a page using just the component library. When I finished my presentation, the first word I heard from the audience was 'AWESOME', and it was the greatest moment! At Telia, we have fun together and share our knowledge with each other."