From a joke to a market leader – Satu Orava, who was "born next to a tyre" makes heavy traffic smart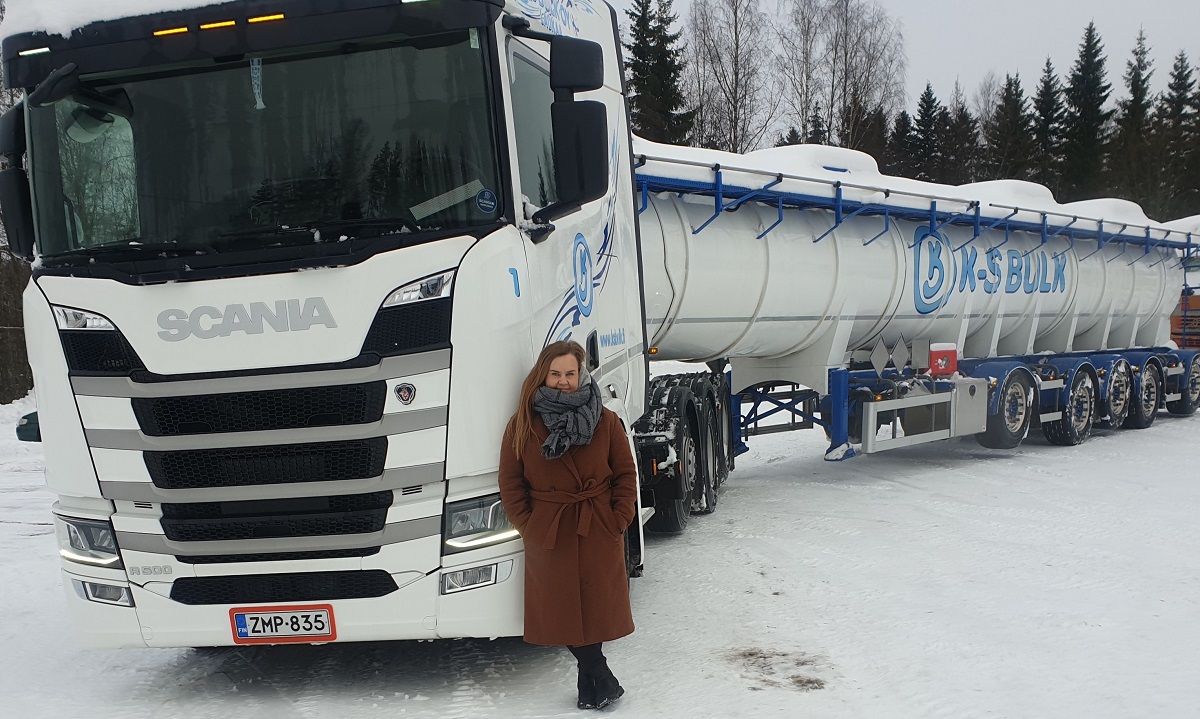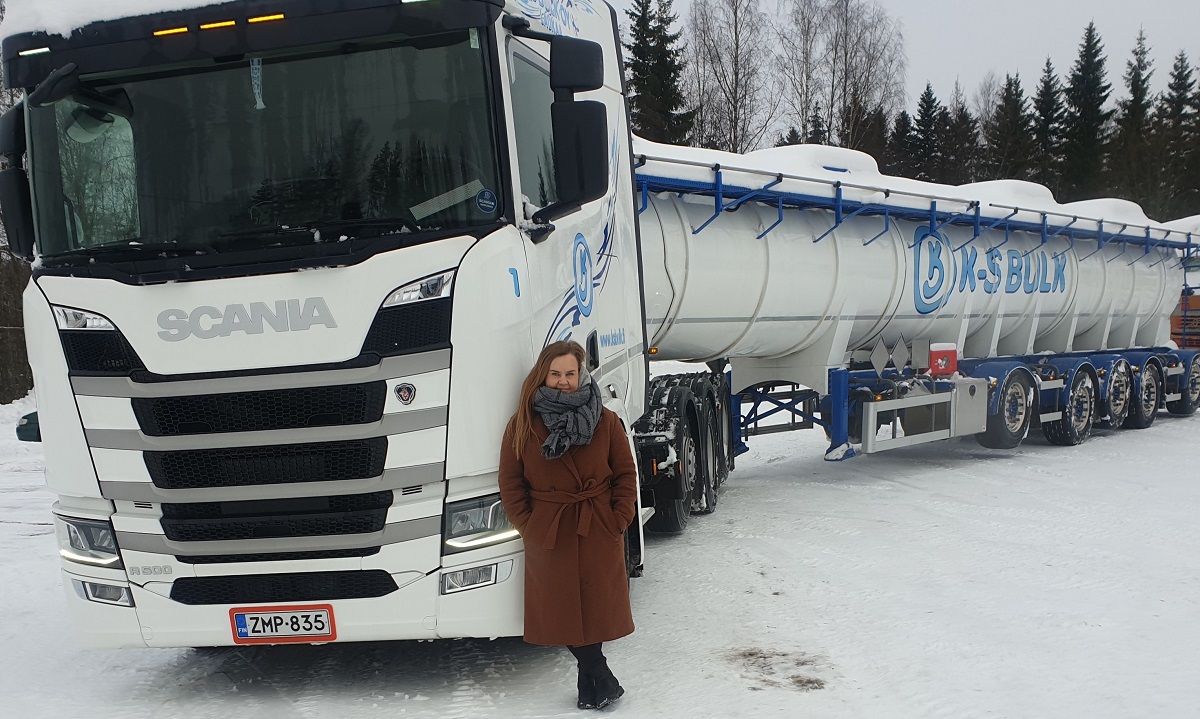 A 100 years ago, Onni Virtanen developed new technology for trucks in Laukaa. Now his grand-grand-granddaughter digitalises heavy traffic with new smart solutions.
"Initially, customers thought we were more or less a joke. They were not interested in the smart solutions we had developed for heavy vehicles and suggested we stay on our own turf. This is how this journey started," says Satu Orava (34) laughing when she looks back on the events that took place a few years ago.
Orava ended up in her current job almost by accident. The young woman, who studied entrepreneurship at a university of applied sciences, worked in the family company until she was 27, after which her career path took her through a few twists and turns to Telia Division X, which is Telia's unit responsible for new innovation and development projects.
"I'm a fifth-generation child of a family of entrepreneurs, and I never thought I'd be working in a corporation," says Orava and laughs.
Orava describes herself as someone who was "born next to a tyre". The family has been involved in transport operations for over one hundred years, and Orava herself got a truck licence as soon as she turned 18.
"I was sorting waybills with my sister when I was only six years old," says Orava.
Orava remembers from her childhood how nearly all holidays involved going to truck trade fairs or factories around Europe. The topic of her final project was management in transport companies.
"Oh, you speak truck"
When Orava started at Telia, she thought she would have a tidy office job.
"I've had those too, but I never believed that I'd have the chance to wear an overall in this company as well," she laughs.
The very first customer meeting with a logistics company sealed Orava's career direction at Telia, as her colleague Kalle Mehtola, who is responsible for IoT solution sales, heard Orava persuade customers to purchase the new solutions: "Oh, you talk truck ," Mehtola marvelled.
Telia had only recently acquired a Swedish company that had been developing smart solutions for public transport in Sweden since the start of the millennium. Orava immediately realised that the service could not be sold merely with PowerPoint slides and eloquent sales speeches.
"I am thoroughly familiar with all smart solutions sold in Finland, as data in various formats has been collected in heavy traffic already for a decade. The problem is that companies have developed their own solutions that are not compatible. As a result, vehicles have multiple displays and even five sim cards for collecting and using data," says Orava.
The solution of the Swedish company Fältcom is based on a "black box", to which all data is directed and from which it is available to both the driver and main office. Fältcom is today a part of Telia Company and the service is called Telia IoT Edge.
"You can connect almost anything to it: data on consumption and the engine status, vehicle use logs, ticket sales, security cameras, tachographs and anything you need. With this, the car has only one sim card and display," says Orava.
Data will transform the logistics business
Telia is no longer a joke on customer visits. In two years, the company has become the market leader in smart solutions for public transport, with 40% of Finnish buses soon using its solution. Bus companies have been interested, for example, in the considerable reductions in emissions, ease of use, road safety and the fact that the solution also works in electric buses, which are rapidly becoming increasingly common.
The next step for Orava is to introduce the solution to articulated trucks. Telia presented a customised solution for them at a logistics trade fair in May last year.
"Vehicle manufacturers came to our stand to wonder how we're able to extract so much vehicle data. We've now tackled the tractor unit and will move on to the trailer, with advanced experiments already ongoing with customers," says Orava.
"The objective is to manage the entire chain for articulated trucks from the freight terminal to the customer's warehouse. I believe that data will enable us to transform the entire logistics business over the next few years. Who would've believed this two years ago," says Orava with a grin.
Janne Kaijärvi