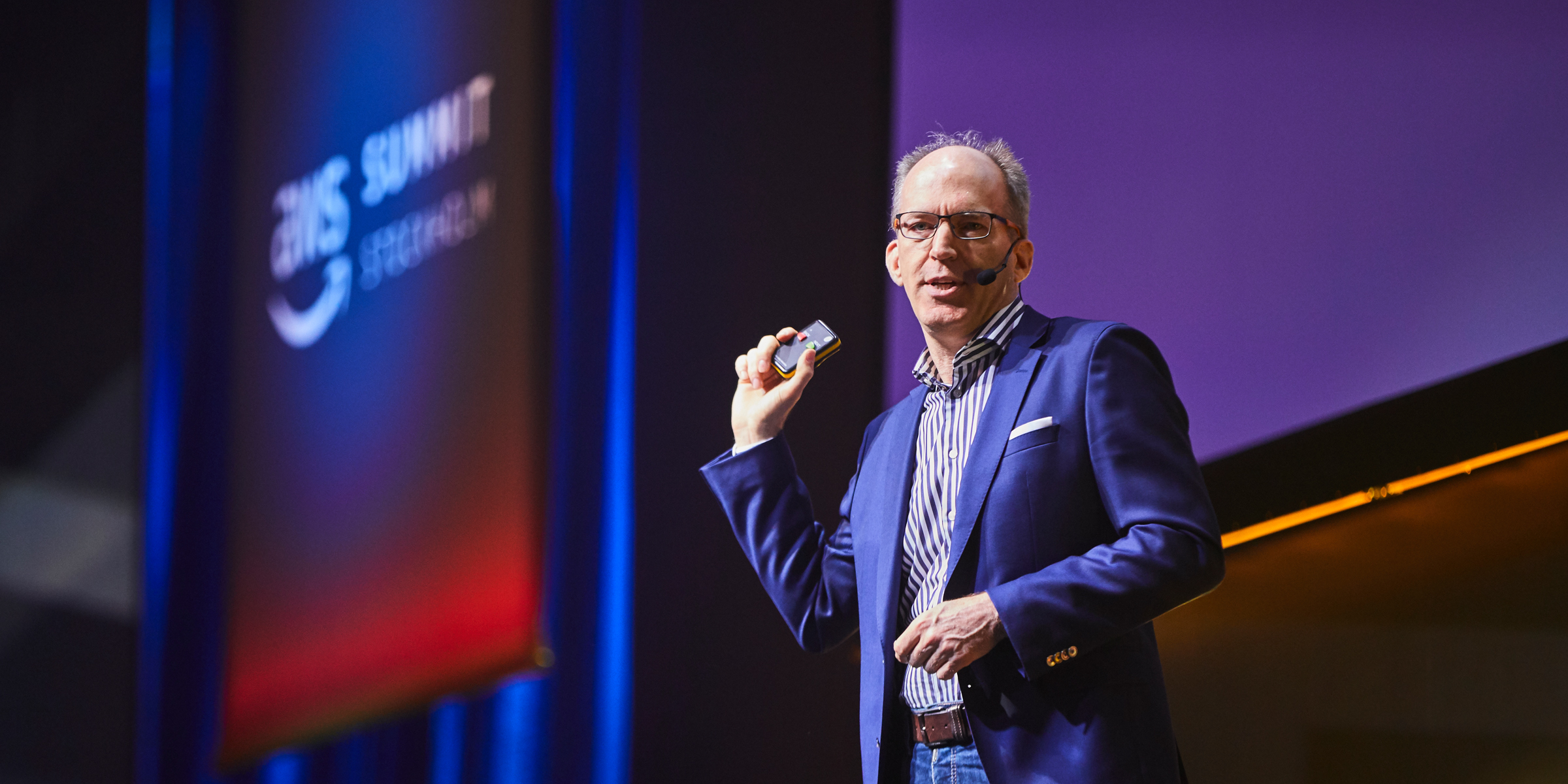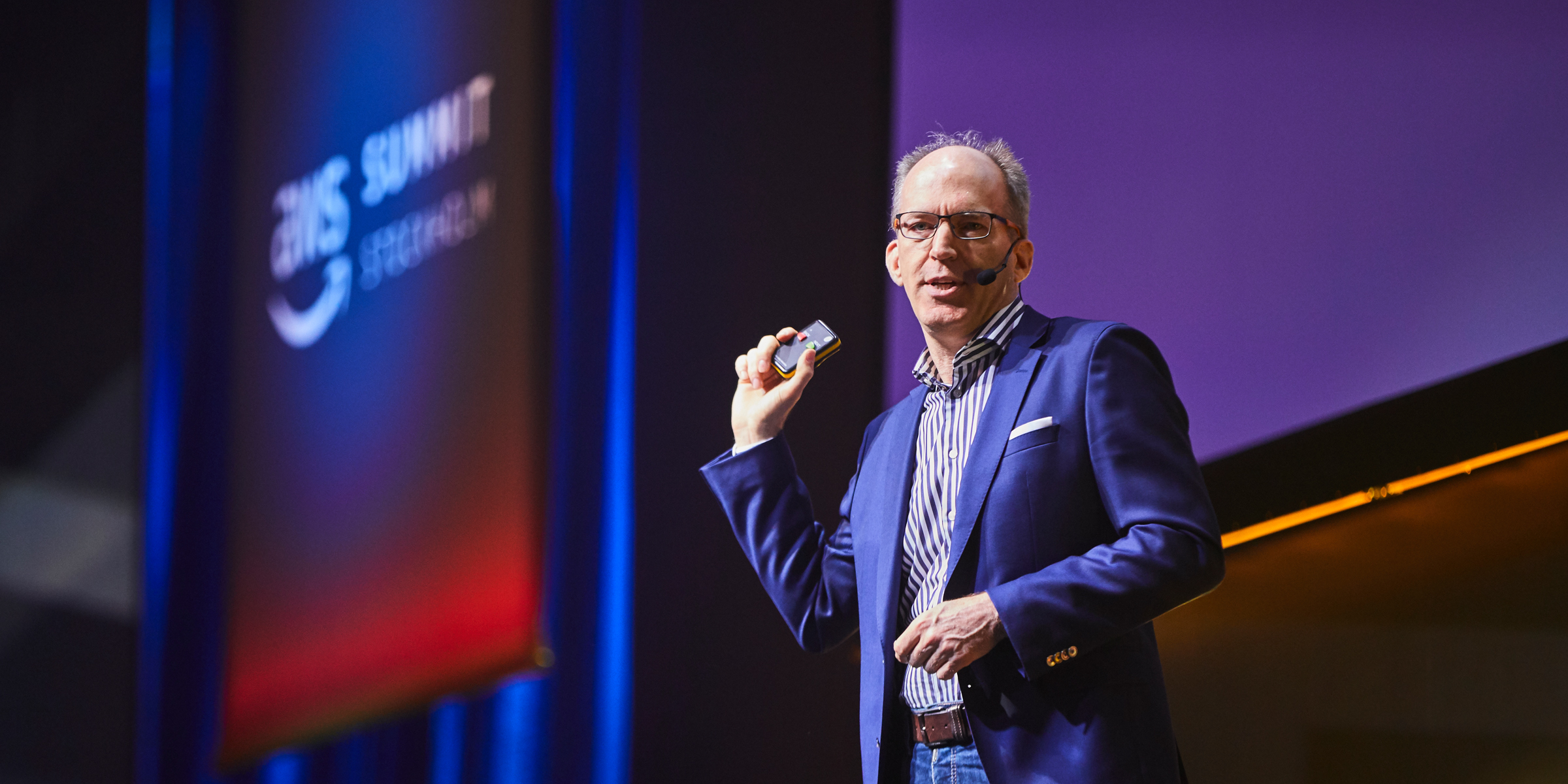 Amazon Web Services (AWS) is the world's largest cloud provider. The globally operating company invests in the Nordic countries and, with its wide network of partners, helps its customers migrate to an increasingly cloud-based infrastructure. The cloud capacity provided by AWS allows for computing power scaling up and down as needed, enabling AI, IoT and other new digital solutions in companies.
AWS Managing Director in the Nordic and Baltic countries Guido Bartels says AWS is used by companies of all sizes in all industries and serve tens of thousands of customers across the Nordics. "Our customers include organisations from financial companies to large enterprises like Wärtsilä and Valmet. We also serve public-sector organisations, for example, Posti and VR, and the most successful gaming startups like Supercell and Small Giant Games."
One of the reasons for their rapid expansion is the scalability of cloud computing services to meet different needs. According to Bartels, other benefits include agility, which enables customers to develop and bring new experiences to market quickly, as well as cost-effectiveness where customers pay only for what they use. In the Nordic countries, AWS has responded to the growing demand by investing in new offices, data center facilities and infrastructure. "We are making long-term investments in the Nordic countries and creating permanent jobs in the region," Bartels assures.
Low latency and local data storage in the Nordics
Bartels says that companies are migrating more and more of their activities to the cloud: "Companies are looking at the cloud for capacity and computing power. Increasingly, their test and development environments are operating on cloud platforms, as well as business-critical applications are placed in the cloud."
In the future, the vast majority of workloads will be in the cloud. But this is going to take some time, and as customers are transitioning, they want to be able to run AWS alongside their on-premises environments in a seamless way.
"Many customers still have workloads that can't move anytime soon because of extreme low latency or local data processing requirements. For example, an application that has to be super close to equipment on a factory floor, or an exchange, or a telecom tower."
For these workloads, AWS built Outposts, which allows customers to run AWS infrastructure on premises. Outposts are racks of AWS hardware that let customers run AWS compute and storage on-premises with the same programming model, the same APIs, the same control plane, and the same features as the AWS Cloud.
But, more and more customers realize the benefits of cloud computing with lower costs, security and scalability and goes all-in on AWS Cloud.
"Our infrastructure investments in the region enable us to guarantee our Nordic customers even lower latency and offer data storage locally, while benefitting from some of Europe's most competitive AWS pricing" Bartels adds.
Enabling use of new technologies
Bartels explains that AWS strives to improve the future-proofness of its customer companies by investing in the development of new digital solutions. "One could say that 90% of our offering is what our customers ask for, and the remaining 10% is what we think our customers will need in the future." In addition to capacity services, AWS's range of services includes IoT, analytics, AR and VR solutions.
Some of the hottest cloud topics right now are machine learning and artificial intelligence. Cloud capacity gives companies sufficient computing power to back their AI solutions. "We don't have very many customers who aren't interested in artificial intelligence. Most business applications will include some degree of artificial intelligence in the future," Bartels sums up.
"Our partners play a big role in allowing companies to successfully move to the cloud."
- Guido Bartels, AWS
In the Nordic countries, AWS has an extensive network of partners to help companies deploy cloud platforms in a way that benefits their business. Telia and other partners help companies deploy AWS technologies, use them correctly, and ensure continuity. Many partner companies develop AWS-based applications for business needs. "Our partners play a big role in allowing companies to successfully move to the cloud," Bartels confirms.
Secure by default
"Security and privacy are our top priorities. AWS is designed to help customers build secure, high-performing, resilient, and efficient infrastructure for applications. Our customers always own the data, including the ability to encrypt it, move it, and manage retention. In addition to that we have a team of security experts monitoring our systems 24x7 to protect their content", Bartels says.
Cloud infrastructure can be implemented with great information security, but for customers who need assistance with security management, it is always a good idea to get help from cloud professionals. In addition to physical security, AWS provides companies with tools for customising information security to suit their needs.
Investments in sustainability and the community
According to Bartels, long-term regional investments integrally involve sustainability. "For example, we have invested in several renewable energy projects including two windfarms in Sweden. Our global goal is to reach 100% of renewable energy use in our data centers by 2025 and reach net zero carbon by 2040," he explains.
In the context of the COVID-19 crisis, AWS has also borne social responsibility in many ways. "We have for example supported new ways of working by providing remote working solutions to businesses free of charge, arranged local hackathons to find solutions and supported many customers both companies and public sector organisations in their effort to fight and cope with the situation. We have also worked to help provide data and tools, scientific and public health experts need to better understand and track the coronavirus, and more effectively test people for COVID-19", Bartels says.
Text: Satu Ekman