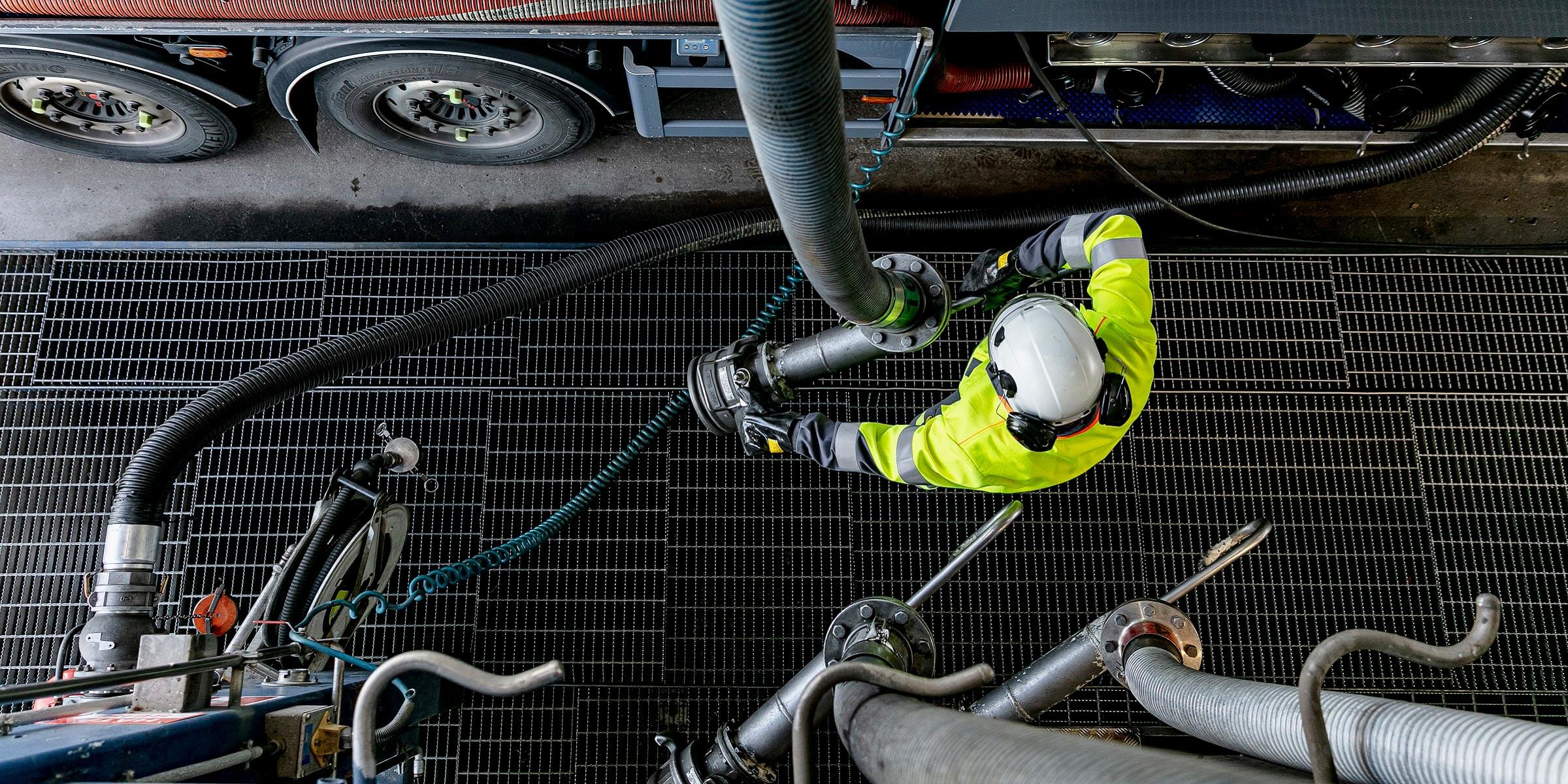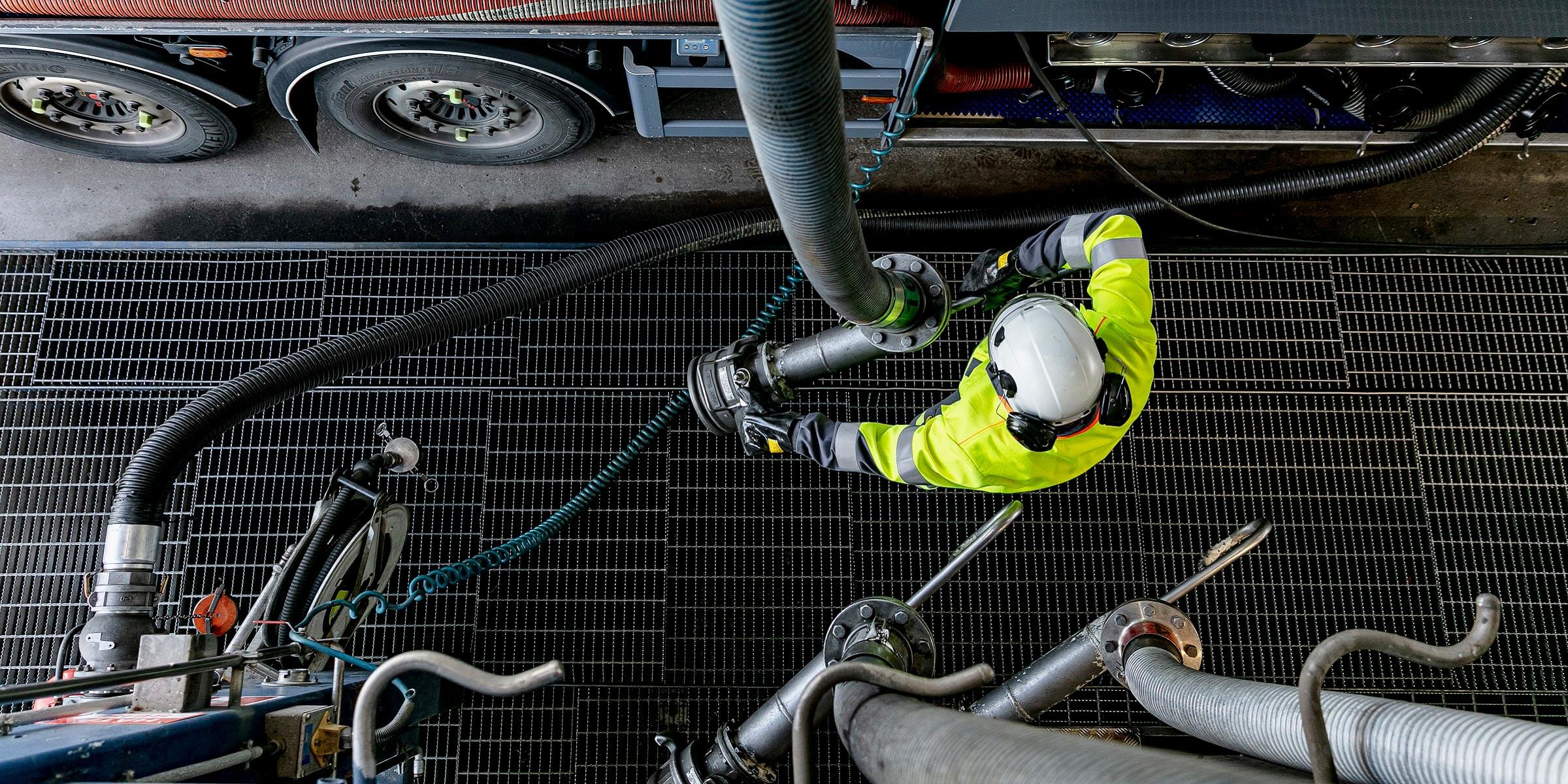 Telia and North European Oil Trade (NEOT) improve fuel loading safety and reduce fuel loss through artificial intelligence and video analytics.
NEOT's Oulu terminal, which supplies fuel to the St1, ABC and Shell service station chains, has introduced an artificial intelligence application provided by Telia that uses video analytics and artificial intelligence and prevents fuels of different types from mixing with each other. The solution is developed by Finwe and FinCloud, partners of the Telia 5G Finland network. This unique pilot harnesses new technology to increase safety and efficiency.
"Artificial intelligence is at its best in this particular type of use, where it prevents damage caused by human errors. The fuel driver is still responsible for the loading operations, but they are backed up by artificial intelligence", says NEOT CIO Miika Leskinen.
EVEN THE SLIGHTEST LOADING ERROR IS COSTLY
Artificial intelligence is taught to detect incorrect loading connections and to act as a preventive tool in fuel loading. The driver gets an assistant to improve operational safety while fuel loss is reduced.
"This example has shown the benefits of artificial intelligence already during a short pilot period. We have achieved approximately 99% operational and identification reliability, which can be considered an excellent achievement in this complex and challenging operating environment.
In the future, we can also use 5G technology to further reduce analysis delays", says Sam Salonen, Telia's Senior Development Manager of Robotics and AI.
"A machine vision system that supports humans does not have to be perfect. The probability that both will make a mistake at the same time is very low. Video analytics provides a low-cost, tireless partner with no change in concentration. In other words, we aim to combine the best of human and machine", says Finwe CTO Tapani Rantakokko.
"To our knowledge, similar technology is not used by other fuel companies. We have achieved promising results from the pilot project carried out in the summer, and therefore it is possible that we will expand our operations to other terminals in the future", Leskinen says.
Challenge: NEOT wanted to minimise the number of incorrect loading connections at the terminals.
Solution: An AI-based system that detects any incorrect loading connections and acts as an aide for the driver.
Benefits: Ensuring correct connections guarantees that only planned products of the correct quality are leaving for customers from the NEOT terminal. Ensuring the correctness of connections avoids additional costs and fuel losses.
Text: Martina Lilius & Laura Kultaranta