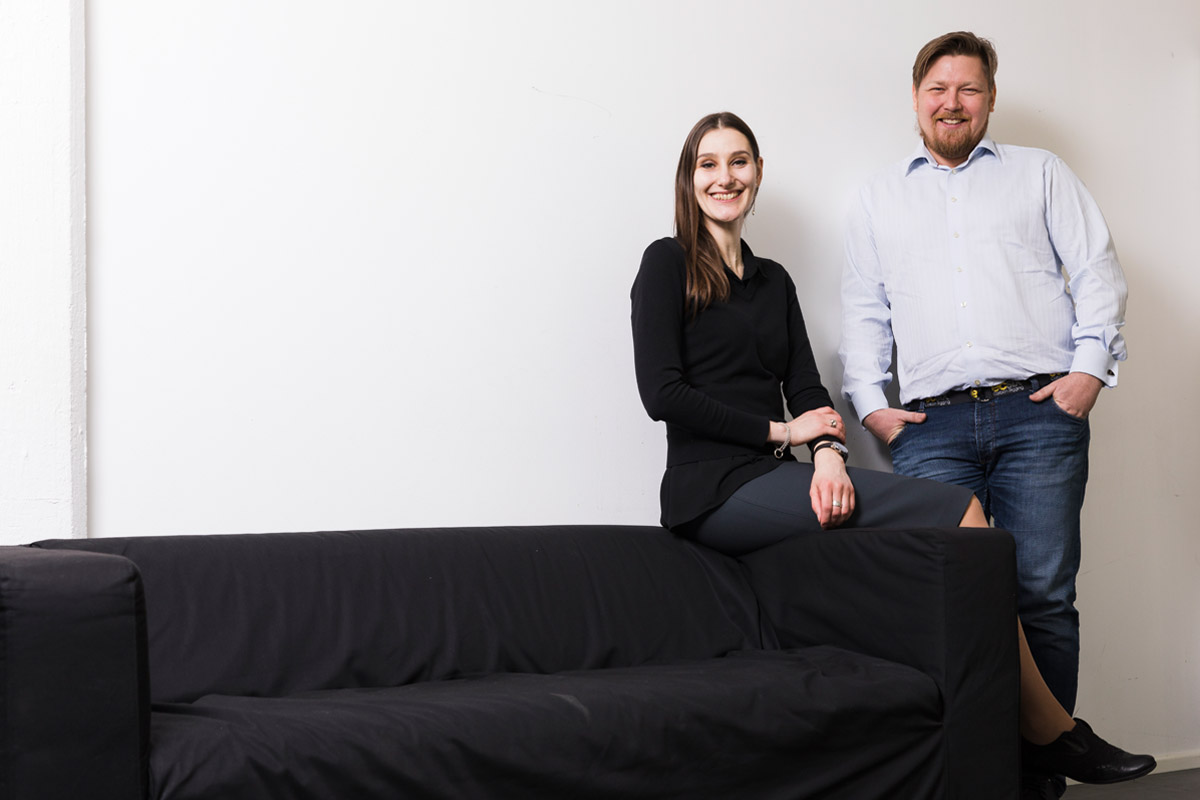 With retail business undergoing a great change, operators in the branch must innovate new ways to cope in the toughening competition. Pioneering companies trust new technology. Virtual and augmented reality solutions in particular are expected to introduce all new concepts in the field and possibilities for improving the customer experience. What solutions are already available on the global market? And how does the future of augmented reality (AR) and virtual reality (VR) look?
"Augmented and virtual reality have been sliding down the Gartner hype cycle for the last few years. Last year, VR exited the cycle, meaning that it is no longer a purely hyped tech, but is ready for a mainstream adoption," explains Ksenia Avetisova, the Head of Enhanced Reality Lab at Tieto. "One can also look at the investments in AR and VR projects to see how the technology is becoming more accepted by investors. In 2017, these amounted to some $3,5 B."
With the investments on the rise, AR and VR facilitated implementations also become more impressive. Telia specialist Janne Timonen mentions a solution at a bus stop that has also gone viral: "Pepsi Max sponsors an augmented reality show to display alien attacks or free-roaming wild animals, for instance, and people will then take photos or selfies with this visualisation."
"Another example is the Burger King app that shows a Burn That Ad banner that mobile users can tap while pointing their smartphone camera at a rival's advert. The advert will then be immersed in a blazing inferno that burns it away to reveal a mobile coupon with which the user can have a free Whopper burger from the chain's nearest location," Timonen explains. "In my opinion, implementations that go viral are currently the most interesting ones."
Avetisova considers that one of the most interesting AR implementations these days is the Amazon application with which the user can "scan" any real-life object. The application will then look the product or item up online and the user can buy it in the online marketplace. "I also value implementations where the user can try out virtual objects in a real environment, for example, seeing how a new piece of furniture fits at home. With the ability to try the product before you buy, the shopping experience is smoother. I believe that AR and VR solutions will first and foremost affect brand loyalty, customer experience and commitment." (The article continues below the podcast.)
On the podcast, Ksenia Avetisova and Janne Timonen are discussing of possibilities of augmented and virtual reality.
Better devices and more innovative content
For AR and VR to become more commonplace, both interesting applications and high-quality, reasonably-priced devices are needed. Timonen assumes that people will not start using AR and VR applications if they see no reason to do so. This is why it is vital that companies innovate plenty of content that people will want to consume.
"The current technology is still at its infancy, the landscape is changing constantly and the crucial ingredient is content creativity and a variety of applications that address the needs of people," Avetisova adds. "In my opinion, concepts where extended reality is combined with the physical world are ones that work best. For example, a ready-built Lego world can feature virtual characters using an AR solution. These characters could then walk in the castle you have built and interact with you. This would be something truly committing," Avetisova praises. "That solution would encourage the person to buy more Lego blocks so that the user can access also other digital content provided by the add-ons."
Timonen is waiting for the extended-reality goggles to get more developed to expedite the adoption of the technology. "I have heard rumours that Apple would introduce advanced AR goggles this year. When the goggles are priced appropriately, they will become mainstream. This, in turn, will force companies to develop content for people to consume."
"In addition, the 5G network is paving the road for the development of AR and VR technologies," Timonen continues. "Minimal lag and short loading time are crucial in AR and VR applications. In augmented reality, for example, this can be seen in situations where the user should observe a moving object while the user is moving."
The high connection speed and minimal latency of the 5G network make it possible to keep the data in the cloud, enabling quick downloads to the terminal device. "With the 5G network, the user will no longer have to make compromises because of the storage capacity of the device to enjoy AR and VR experiences," Avetisova points out. "People these days are really impatient - three seconds is sometimes too long a wait! With 5G, the users can access content without delay, which drastically improves the user experience."
Tieto strongly believes in use cases enabled by 5G, for example in industrial uses. This is one of the reasons the company has, among the first, joined Telia's 5G Finland network. "Innovations are built in ecosystems. We work with Telia to ensure that Finland can be a pioneer in using new technologies," Avetisova concludes.
Do you want to be a forerunner in 5G?
Join us in building the 5G innovations of tomorrow. With up to 20 times faster connections, you can take full advantage of the IoT and build services that require a fully reliable network.
Read more