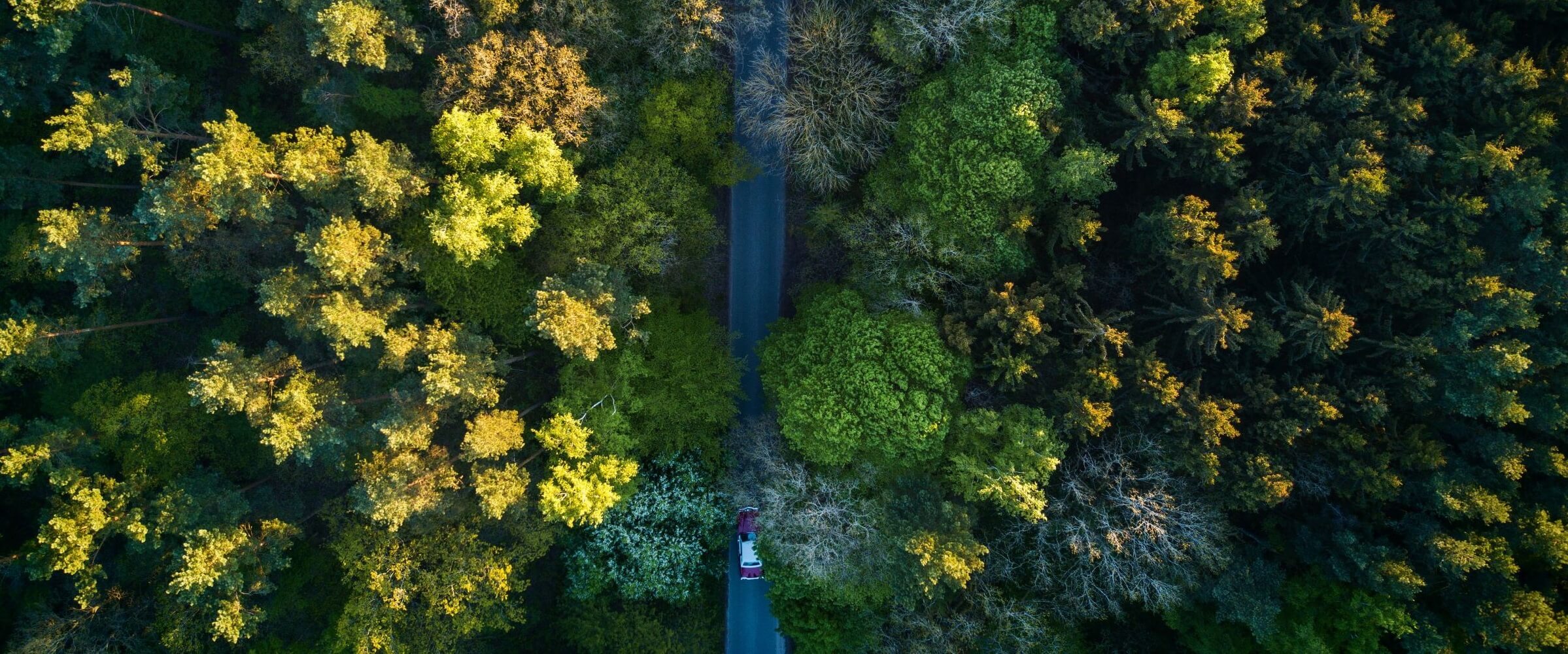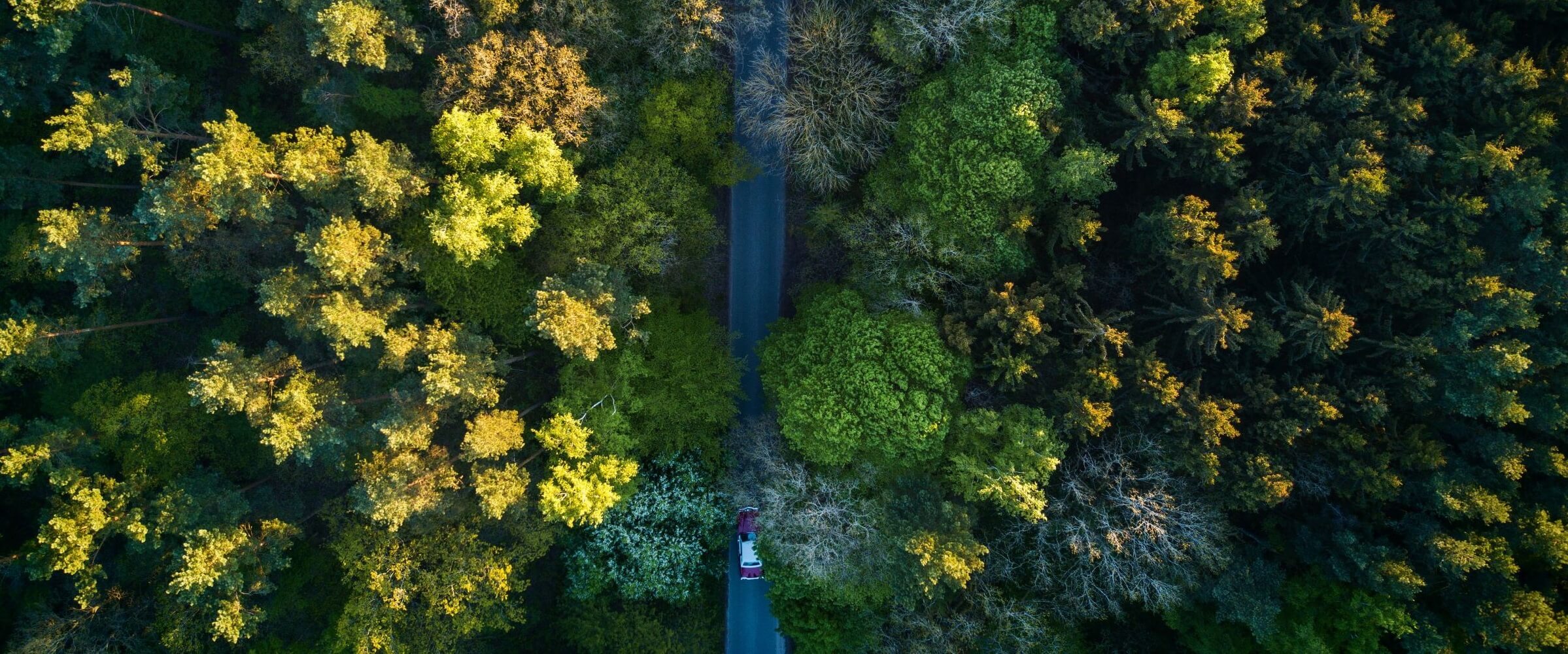 For municipalities to reach their CO2 targets, the focus needs to move from intentions to actions. That's the approach of Järfälla municipality in Stockholm, who during summer of 2021, piloted the Travel Emission Insights service from Telia and CERO.
Travel Emission Insights enables city planners and environmental strategists in municipalities to measure and benchmark emissions from different modes of transport between different locations – and then prioritize the most effective actions and share and report their progress.
More accurate picture of the drive
One of the most effective ways to reduce travel emissions is to get cars off roads. But to do this, better alternatives must be offered. That means understanding how and where people travel in order to understand their needs.
"We must first get a clear picture of what travel looks like today, so we can create attractive alternatives through, for example, improved public transport or expanded cycle lanes," says Sara Olsson, Environmental Strategist at Järfälla Municipality.
Previously, this information was gained from travel surveys provided by Region Stockholm. However, response rates to these surveys are limited and it is difficult to know how representative they are.
Therefore, Järfälla municipality will start to use Telia's Travel Emission Insights service as a complement. Sara Olsson hopes to get a more accurate picture of the situation as well as be able to analyze the effects of various changes.
"We know, for example, that a large proportion of car trips are made within the boundaries of our municipality. With Telia's service, I expect that we can get a more detailed picture of these trips, and also get help to see how emissions are affected by the different initiatives we implement for more sustainable travel."
Järfälla has been involved in testing a first version of the service during the summer of 2021, and thus also had the opportunity to contribute to the finished service that is now offered on the market. The municipality will start using the service in spring 2022, and Sara Olsson believes that it can be valuable in both the short and long term.
"There are many measures to take, some are relatively quick and easy, while others are much more complex and need more planning. What we have seen so far shows that this service can provide a valuable tool".
KTH model behind the calculations
The travel data used in Travel Emission Insights comes from Telia Crowd Insights, where crowd movement patterns based on anonymized and aggregated mobile network data are analyzed. This data has then been integrated with CERO (Climate and Economic Research in Organisations), a calculation model developed at Royal Institute of Technology CERO during doctoral research by Markus Robèrt in 2007. The model has been used operationally since 2014, and so far over 100 companies and municipalities have implemented it.
CERO is used to help organizations with economically sustainable strategies, reaching climate travel targets, among other things by calculating the impact of different initiatives from a district level to a national level.
"The better the data inserted into the model are, the more accurate the analyses will be. In recent years, there has been a huge leap in technological development, and now together with Telia's data we can get significantly more high-quality travel data than before, when we were previously completely dependent on travel surveys," says Markus Robèrt.
By being able to access current data, it is also possible to get quick feedback on the activities and initiatives taking place. And if a new mode of transport comes into the mix, it is immediately clear how it affects travel and carbon dioxide emissions.
Järfälla has climate in focus
Järfälla municipality, in the Stockholm region, has had climate action high on their agenda for a long time. "We were the first in Sweden to develop a carbon budget for the municipality, which came in 2017 and is based on the Paris agreement and is working towards a 2-degree target. By breaking down the targets in time, we have concluded that we need to reduce the municipality's carbon dioxide emissions by 10–15 percent each year", says Sara Olsson, environmental strategist at Järfälla Municipality.
Järfälla Municipality is also participating in the initiative Viable Cities, a strategic innovation program led by the Swedish Energy Agency, focusing on the transition to climate-neutral and sustainable cities.
"In 2020, the municipality signed a climate contract, where the ambition is to be climate neutral by 2030. We have high ambitions with this, and personal travel is an area that is a priority right now," says Sara Olsson.
Working together towards a common goal
Markus Robèrt has also noticed an appetite for organizations to work together towards climate goals. This is seen by the users of CERO sharing "best practice" with other users as they all strive for similar goals.
"There is often a positive competitive spirit, which is of great benefit and accelerates the spread of best practice where you want to learn from the best organizations through benchmarking. In this way, Travel Emission Insights can serve as a tool in achieving its climate goals," he says.