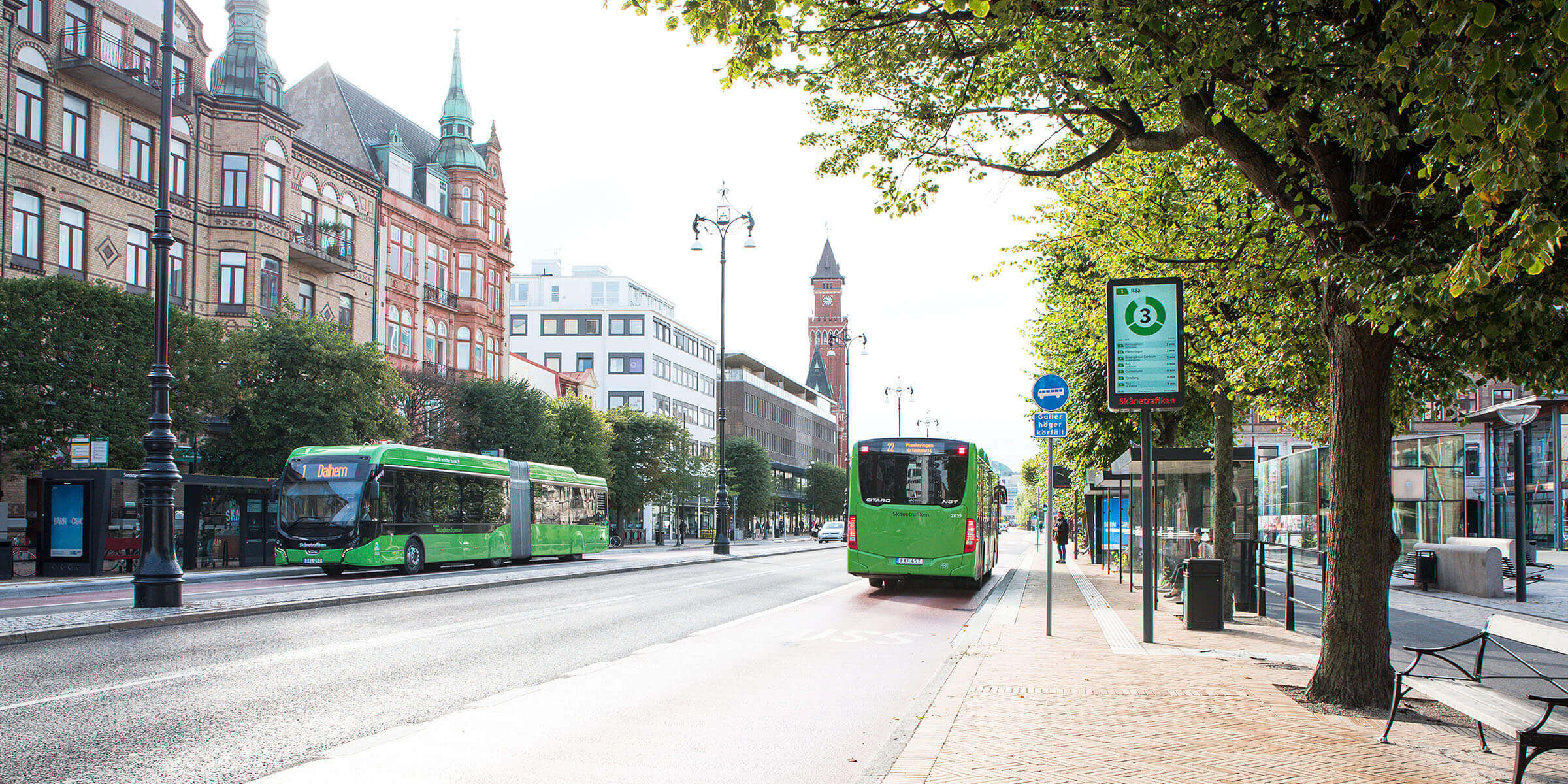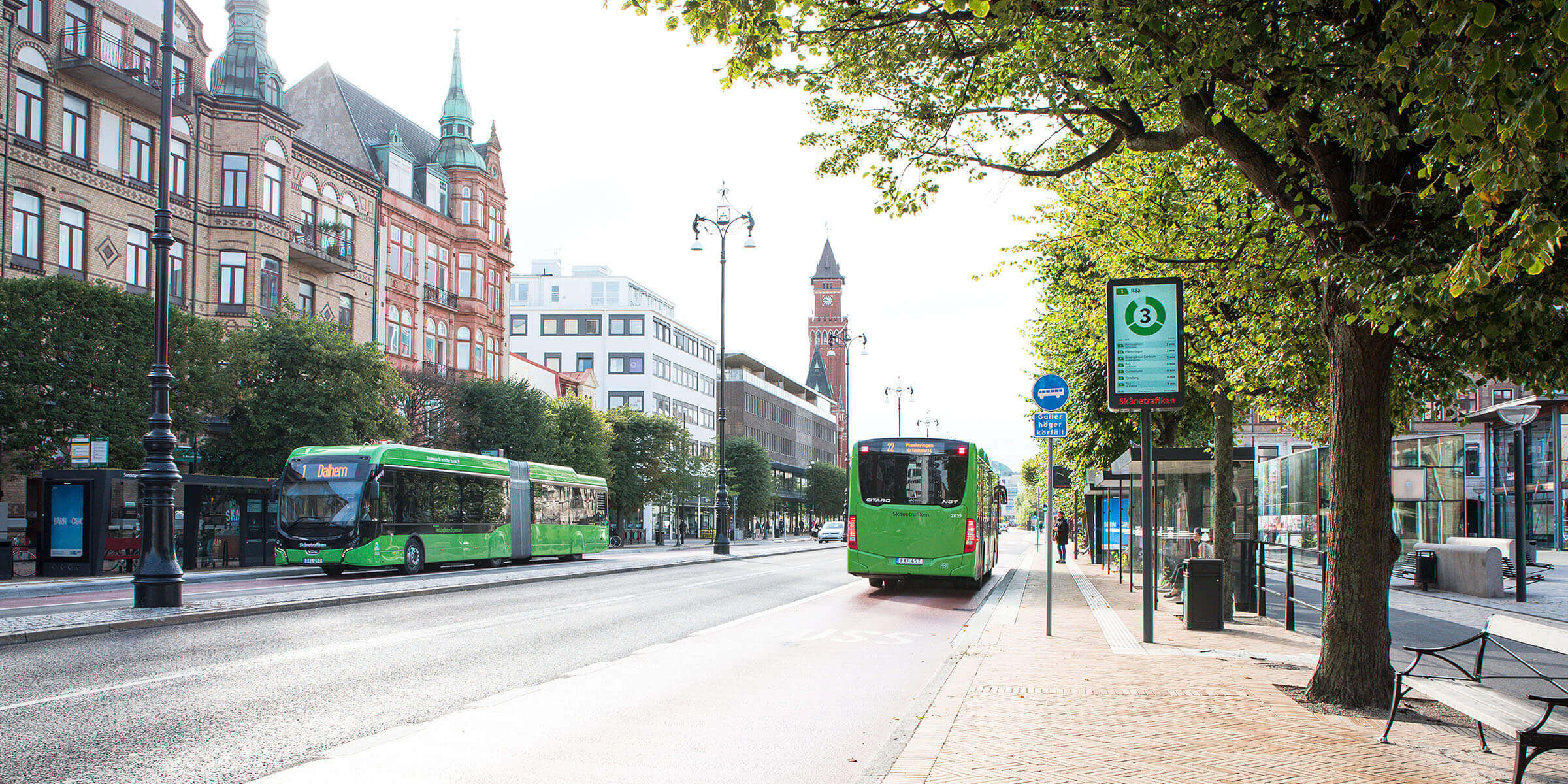 When the City of Helsingborg was planning the development of its commuter belt, they decided to abandon the traditional travelling survey in favour of Telia Crowd Insights. The goal was to help residents make sustainable choices regarding their travelling.
The City of Helsingborg is growing rapidly. As more people move in, the need for municipal services also increases. This includes a well-functioning infrastructure.
Linda Bermin is a traffic planner at the Urban Planning Department in Helsingborg. She is involved in the planning for Helsingborg's commuter belt, which has a total population of 19,000 people. To be able to do this in the best possible way, she wanted to try a more innovative way of describing travel patterns than basing important decisions on the latest local travel experience survey - from 2013.
"How do people actually travel to and from different parts of the commuter belt today? We wanted to describe the conditions required for sustainable travel by bicycle, bus or train. A six-year-old survey was not reliable enough to successfully plan future investments in infrastructure. The commuter towns are not very large, and we previously had little data to use," says Bermin.
Bermin and her colleagues started looking at other ways of describing travel patterns and decided to try out Telia Crowd Insights. When Bermin met with Telia in 2018, she quickly realised that the information provided by Crowd Insights could help fill in the gaps.
"It's obvious to us that there's a huge need for better insights on movement patterns in general. With Crowd Insights, you can make informed decisions based on data from a longer period of time," says Christian Lewenhaupt, Business Developer for Crowd Insights, Telia.
Telia Crowd Insights is based on mobile network data from Telia's network. In Sweden, more than 1.5 billion data points per day can be analysed and used as the basis for analysis. In comparison to other types of research, such as surveys asking people about their travel habits, Crowd Insights can provide more comprehensive information. Data from the mobile network is created continuously, around the clock, year-round, and shows people's actual behaviour, says Lewenhaupt.
"The model we've created allows the insights to represent the entire population, so we get the most useful results possible," he says.
(article continues under the image)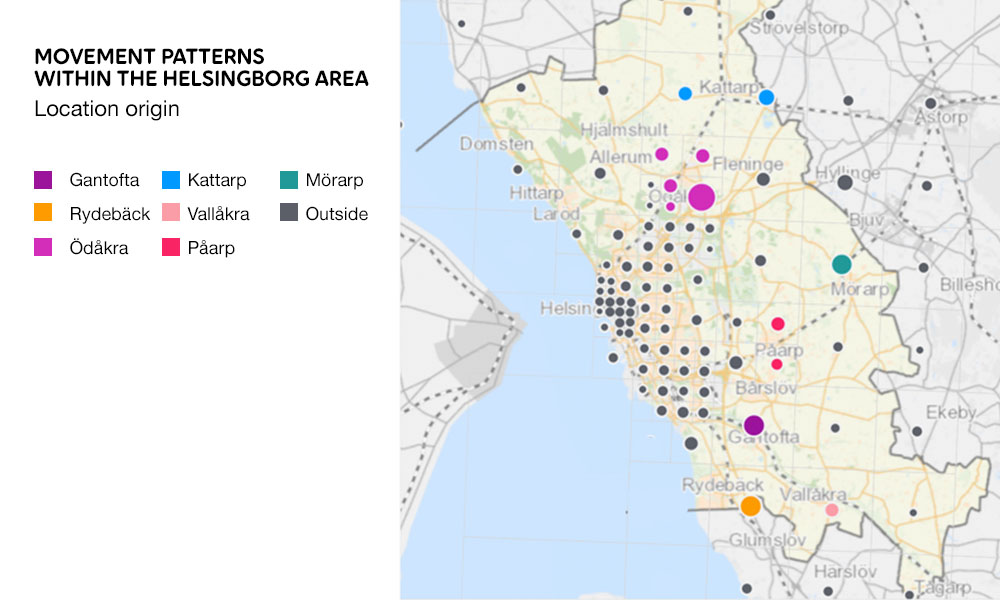 Bermin is pleased that the City of Helsingborg decided to try Crowd Insights.
"It provides us with a strong foundation based on vast statistics. We can get a better understanding of how people travel. The results will form the basis for future infrastructure investments."
As the development of Helsingborg's commuter belt continues, Bermin hopes that Crowd Insights will facilitate future infrastructure planning.
"We want to make it easier for the people in our municipality to make sustainable choices," she says. "With the help of Crowd Insights, we can see where there is a need for new bike lanes or public transport routes. We see which future investments should be prioritised in order to give the greatest benefits to the residents of the City of Helsingborg. The goal is simply to improve their quality of life."