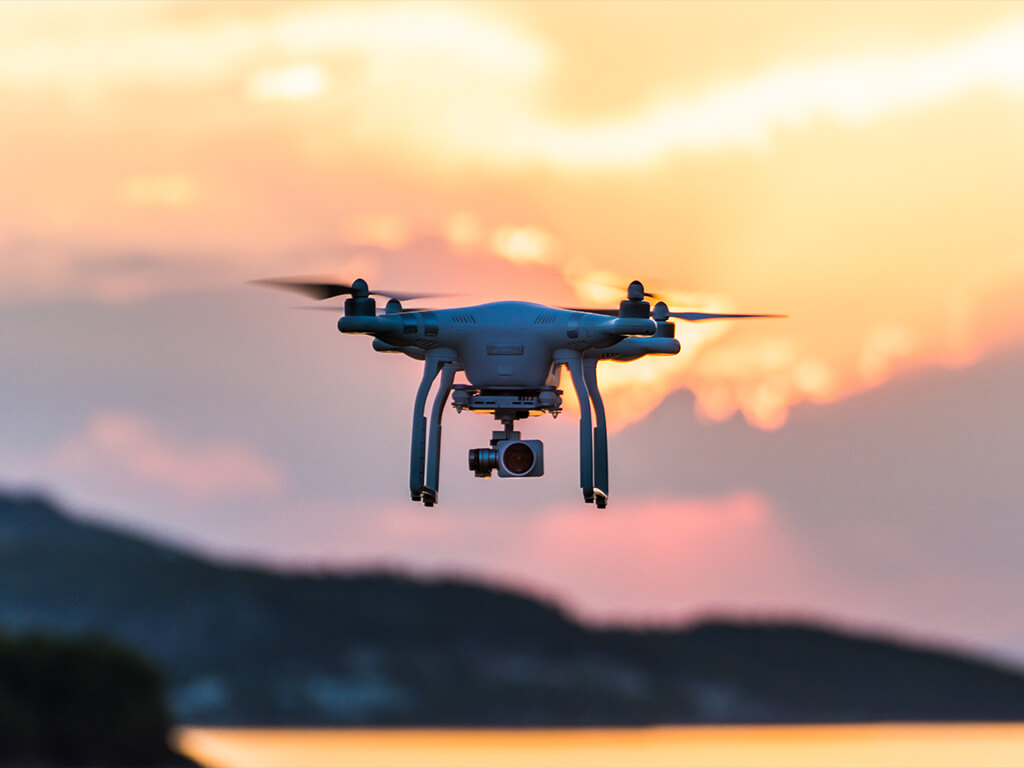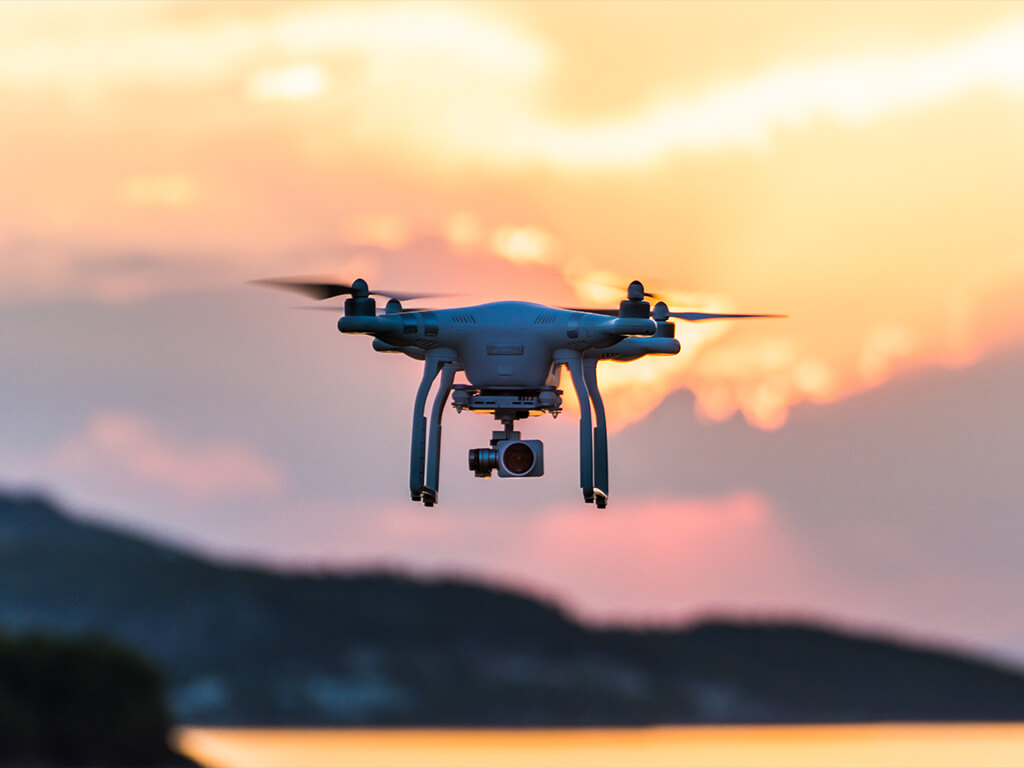 The logistics sector, in particular, is looking to drones when thinking about the future. The utilisation of the low-emission and agile aircraft is only limited by imagination and common rules. How can society and businesses benefit from drones?
The number of unmanned aerial vehicles, or drones, has increased dramatically in recent years, and they also have a number of excellent applications, both in society and in business. Finnish legislation is flexible, allowing for drone-related development work and ideas. This has also been noticed by Google's subsidiary Wing, which is testing its drones in Tampere with pilots starting in Helsinki in the spring. However, drones may not disturb air traffic or people, so planning and controlling their flight routes is particularly important.
Drones are able to go to places that people cannot access and see things that people cannot see. They do not get stuck in traffic jams and are faster than cars and helicopters. Drone transports allow us to achieve faster delivery times, lower emissions and more affordable distribution costs. How about transporting a medical device on site with a drone, agile search for a missing person, assessing the destruction caused by natural disasters from the air or conducting various inspections, such as for faults in the electrical network, by air instead of slow manual labour? The growing e-commerce industry also sees drones as a great opportunity.
Drones are tested in Vantaa
Telia, along with 30 other companies, is involved in the Aviapolis project seeking quiet, safe, low-emission and cost-effective mobility and urban logistics solutions that can also be extended to other areas in Finland as well as internationally. Aviapolis serves as the official test area of the Traffic Lab.
The project also includes drones that are planned to be utilised to transport packages purchased from online shops to consumers. E-commerce operators and logistics companies want information about what needs to be taken into account in the urban environment when using drones.
A functional ecosystem does the trick
When flying drones is related to something other than consumer entertainment, getting them into the air requires cooperation between many actors as there are many things to consider. First of all, someone needs to manufacture the device itself that requires both an electric charging point and a safe landing pad. The flight route must be planned in advance using 3D modelling, and the suitability of the weather conditions must also be assessed. In addition, drones are equipped with a network connection via which the desired data is obtained for analysis. As the number of drones in commercial use increases, they will have to be integrated into their own air traffic control system that also communicates with the air traffic control of airports.
"The radio network infrastructure of operators provides good data communications services for drones with licensed frequencies and standard-based technologies. In the future, operators will be able to provide location services using the mobile network as well as drone identification services based on SIM technologies. Drones will also need an air traffic control system and information about aviation weather, the 3D city model and location of crowds through, for example, the Crowd Insights service", says Tomi Sarajisto, Telia's Development Manager.
"In addition to motoring, 5G will also revolutionise the applications for drones in the near future. Going forward, thanks to its low latency, 5G will allow real-time control of drones, so there will be no need to plan routes in advance or fear collisions. Communication between drones will also become possible with C-V2X technology. Therefore, 5G will improve drone safety and also facilitate the operation of their air traffic control system. In a vision of the future, drones are doing their own thing in the sky with the 5G network while the lives of us people are once again a little easier and more ecological", Sarajisto predicts with enthusiasm.