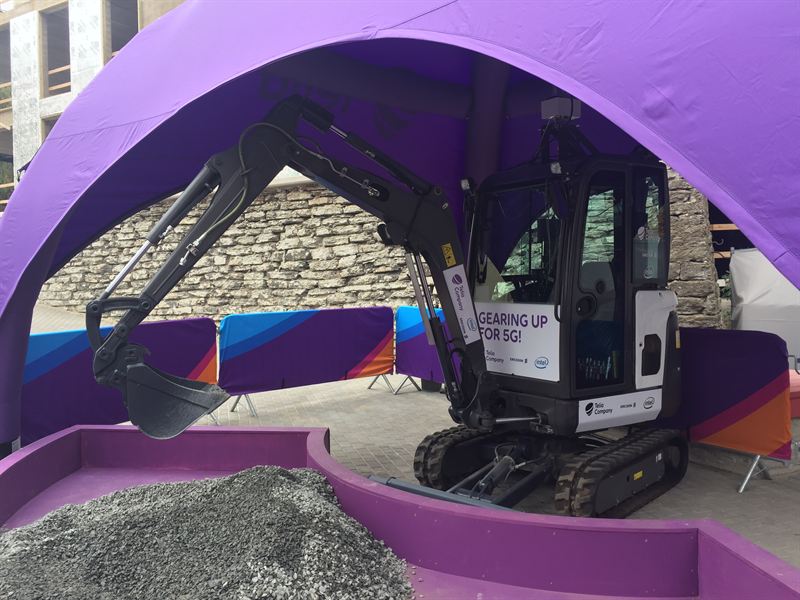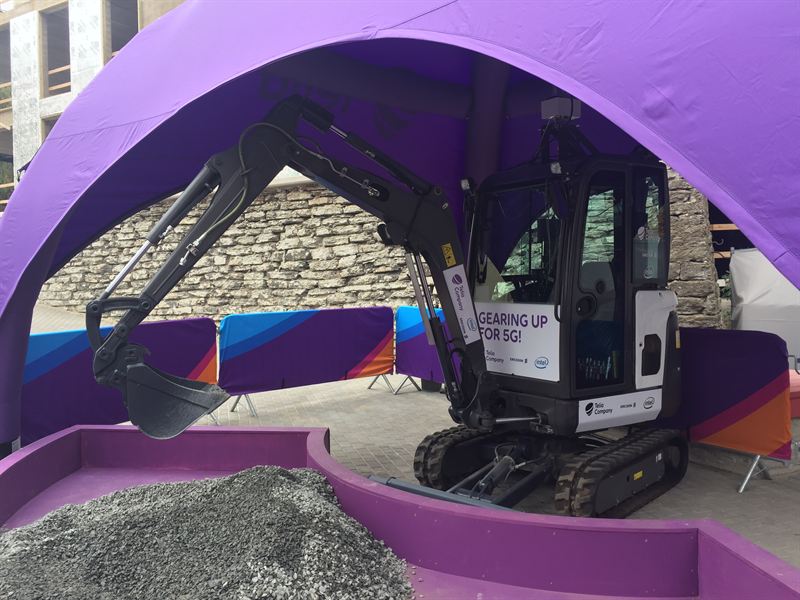 Telia was the first operator in Europe to carry out real life examples of 5G services in a 5G network. At the Tallinn harbour, 5G was used to build connections for an entire cruise ship and its passengers, and the participants of an EU summit were able to operate an excavator through a remote control in the 5G network.
It is essential that the first 5G services are tested in real-life situations when the aim is to understand how a new technology will serve various business operations and in which situations technology will make our daily life easier. It is important for an operator to understand how bits operate in networks, the cloud and various kinds of terminal devices.
Telia is the first operator in Europe to present examples of services that operate in a real 5G network.
A real 5G environment was created for Tallink at the Tallinn harbor in order to test how the new mobile technology could be used for providing higher data transmission rates and better quality. During the test, 5G was used for all of the connections of the ship while it was at the harbor. 5G enabled wireless connections for 2,000 passengers as well as the ship's IT and communications systems. This example illustrates how 5G can be used for creating connections that provide massive capacity for consumers.
In another example, the participants of the European Council's Digital Summit held in Tallinn on 29 September were able to test how it feels to operate a large machine through the 5G network. An excavator was controlled with the help of a remote control including augmented reality through an ultra-fast 5G network. This example showed how 5G-remote-controlled excavators can be operated in dangerous locations from a safe and comfortable office environment.
"We want to start using 5G in time and turn it into reality in Stockholm, Tallinn and Helsinki already in 2018. We work in cooperation with our partners and study the significant impacts of 5G on our customers and the whole society. It is not only a question of constructing a new network but also a new kind of thinking and understanding what can be done in a mobile network. Top transmission rates, low delay and ensured capacity will stretch the boundaries of digitalization and we wish to carry that out together with our partners", says Gabriela Styf Sjöman, Vice President Group Networks at Telia.
"Examples from Tallinn strengthen our view of the fact that we are able to introduce the first 5G services in Finland already next year, as we have promised. Apparently, for the first time in the world, such a great number of people had the opportunity to access the Internet using 5G network. It seems that operators around the Baltic Sea are among the first in the world to adopt the new technology", estimates Janne Koistinen, who is in charge of Telia's 5G program in Finland.
5G examples in Estonia were implemented in cooperation with Ericsson and Intel. Telia's mobile network was tuned into 5G with the help of Ericsson's 5G base station and Intel's 5G test platform.