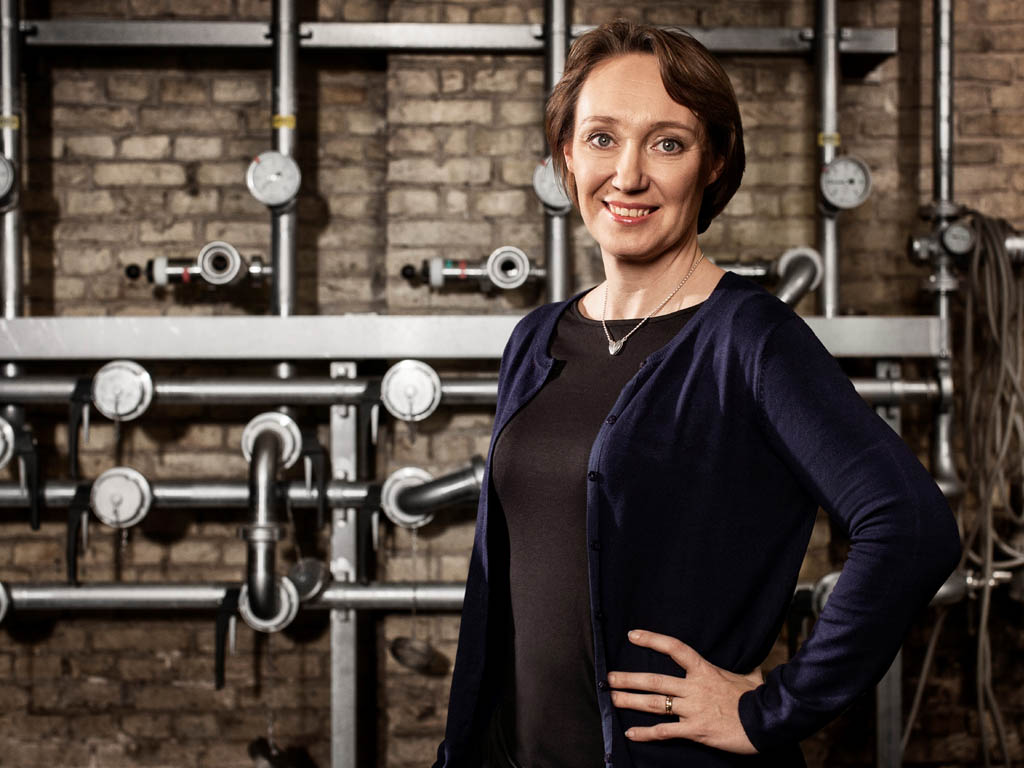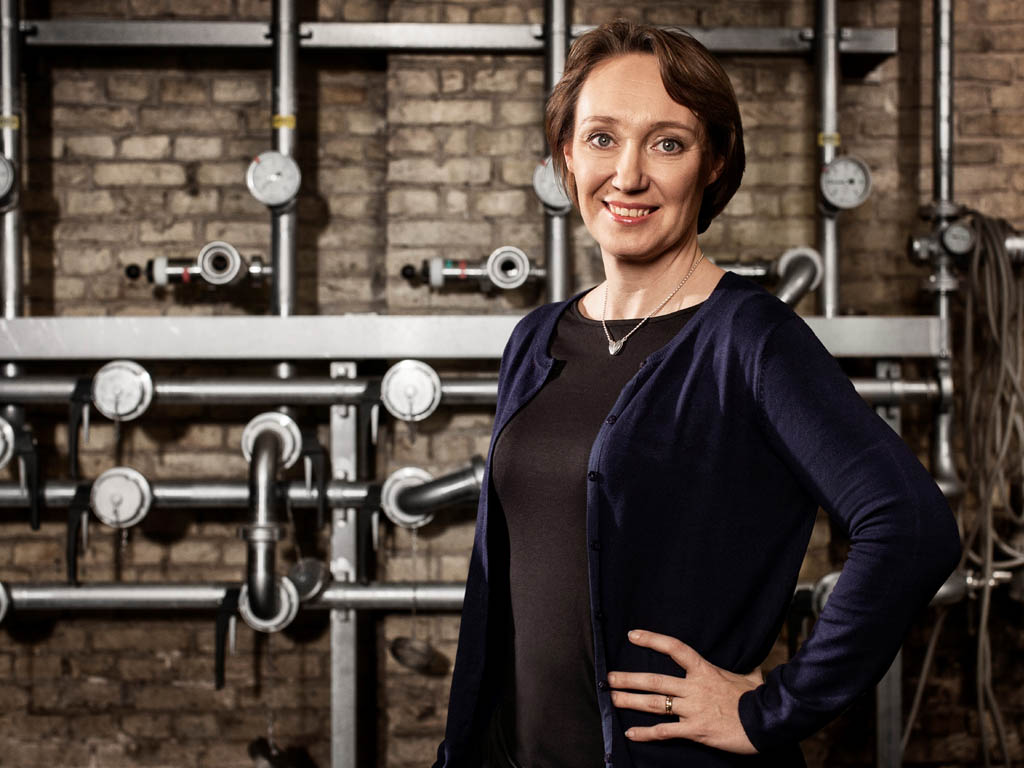 Many Finns work with product development projects of international industrial enterprises. However, not many people work in an industry as interesting as Sinebrychoff's Saara Pöyri, whose job is to develop new drinks. Because her work is mobile, she must be able to take care of many things by means of her phone.
It is a sunny September afternoon, and Saara Pöyri finds herself in an unusual situation: there are no business trips in her calendar for the next fortnight. Usually there are several each week. She travels abroad some 60-70 days a year.
The reason for this is her double role in Sinebrychoff and its parent company, the Carlsberg Group.
"I run a product development team at Sinebrychoff's Kerava brewery. This work contains many aspects: creating ideas for new products, following trends, tasting, test production, project management and communication between production, marketing, customers and the authorities. I also work in Carlsberg's Group Development organisation, being responsible for the development of Somersby ciders at Group level," Pöyri says.
Both jobs require a fair amount of international operations. Her typical work week involves plenty of tasting, Skype meetings and regular trips to meet the raw material producers. Plus the standard meetings.
"There's plenty to do. When I want to focus on something, I have to reserve time for it in my calendar. I can take care of my emails also on the bus, train or station."
The development of Somersby ciders in particular forces Pöyri to be in contact with people around the world.
"Our ciders can already be found in ten countries, including Australia and Canada. Their product development requires us to send samples back and forth, to travel and to have Skype meetings at various times across many time zones. Usually though trips for Group business are only for a day or two. But when I travel to visit, say, a company that makes Battery energy drink under licence, the plant inspection and other quality assurance takes more time," she says.
PHONE MUSTN'T RUN OUT OF JUICE
Pöyri says that her most important tool is her phone.
"When on business trips, I practically use my phone all the time. It contains my travel documents and other important documents and my key tools from Skype to Sharepoint and email. I recommend the Tripcase application for anyone who travels a lot for business. It keeps your flight tickets and hotel reservations in one place. You no longer have to dig them out of the recesses of your email – as long as you make sure that your battery doesn't run out," she says with a smile.
It was only the day before when she was in a predicament as her phone battery had died just before the airport security check.
"I always have an auxiliary power source with me, but that was flat, too. I had to charge my phone for a while in the airport's ladies' room to access my boarding pass."
Mostly Pöyri travels within Europe. At the destination, communication is nowadays much easier as roaming does not cause extra costs.
"You no longer have to worry about using mobile data. My employer is also pleased about this development."
Travelling a lot has also taught Pöyri to pack efficiently.
"If I do not have any product samples, I only have hand luggage. Nowadays I can be packed and ready to go in no more than fifteen minutes. If you take along sports gear and one set of clean clothes, you can manage pretty much any length of trip."
She is also travelling lighter because all the necessary files are in the cloud.
"Previously the material was on online disk storage, and you were not always able to access it. That's why you sometimes had to take along printed material, just to be on the safe side."
PRODUCTS FOR PEOPLE'S EVERYDAY LIFE AND SPECIAL OCCASIONS
Pöyri thinks that the kind of work rhythm she has suits people who are open, manage in different cultures and like to travel. She also travels a lot in her free time with her family.
"Knowing some languages also help, as does being able to sleep whenever necessary. Usually I'm in the land of nod before the plane has even taken off. This is a really useful skill if you start off at 4 am and the working day, with all the meetings and dinners, lasts until midnight."

However, Pöyri says that she is in a privileged situation, because she works in a business whose products people are interested in. Drinks are a part of people's everyday life and special occasions, and everyone has an opinion about them. She says that the most rewarding moment is when a new product hits the shops.
"Especially in international projects, it is fantastic to see your own product on the shop shelf, for example in Australia. Last week I was on a tourist trip to a part of Karelia that was ceded to Russia in World War Two. We were in a small village called Kirvu, in a very small shop, with no till but an abacus instead. There, practically in the middle of nowhere, I found Garage, a drink my team had developed, in the drinks fridge. I got the feeling that we had come a long way."
When your phone is a tool for critical work, it should offer an excellent user experience. You can obtain the devices for your staff as a service, meaning that they will always be up to date. Support is available 24/7 whenever you may have a problem. Read more at teliadatainfo.fi!