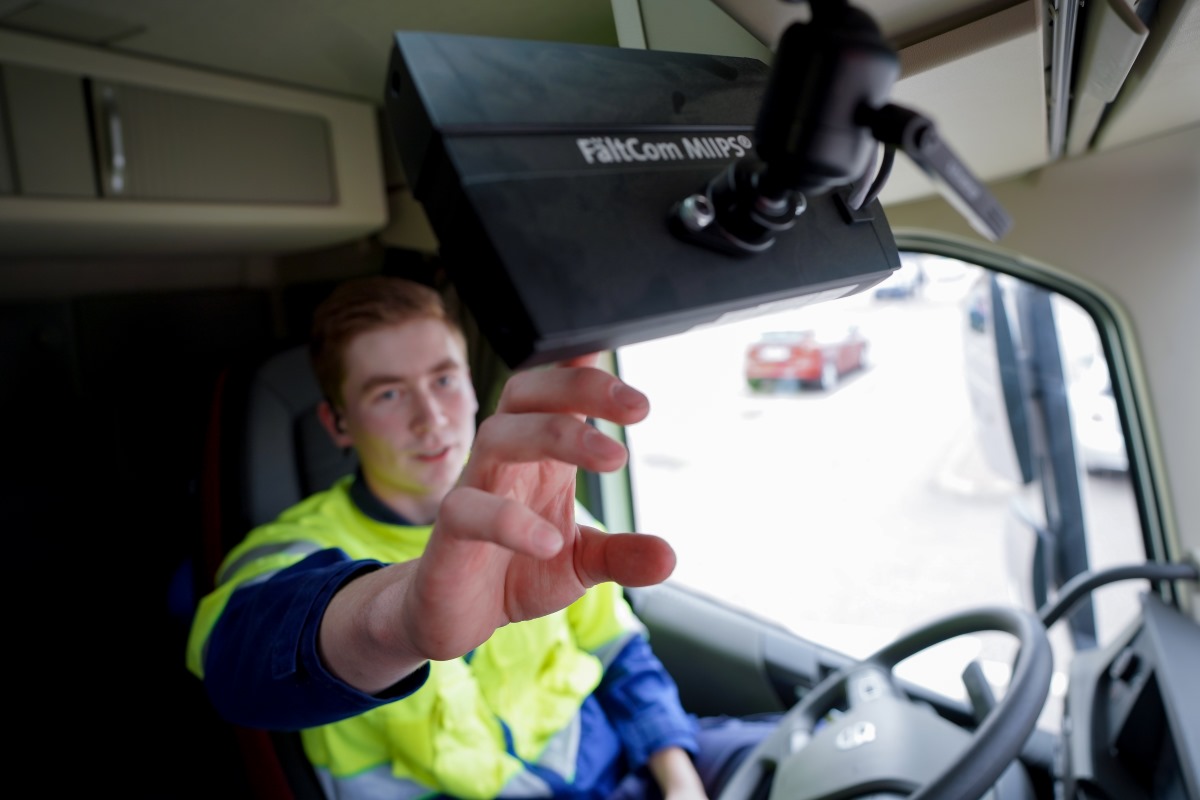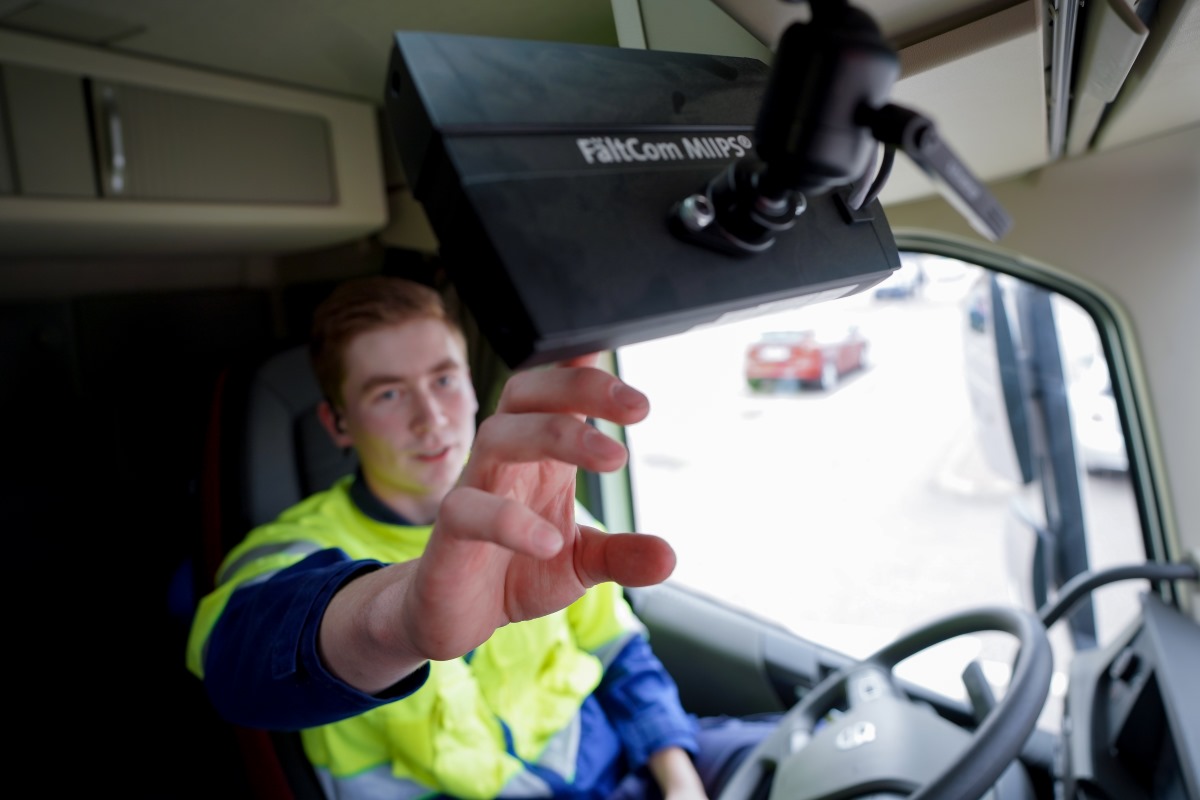 Digitalisation reduces the environmental impact of road transport and creates cost savings. 5G makes new kinds of smart solutions with trucks and warehouses possible – innovations are now being sought together with transport operators.
Digitalisation creates savings
"No more than three years ago, most transport companies did not think much of digitalisation. Now the situation is completely different, everyone has been surprised by how fast the change has happened," says Satu Orava, an expert in the productisation of IoT at Telia. Telia has followed the change at close range; it has developed the IoT business together with the field of logistics.
Currently, Telia is piloting the Fältcom product, which offers a brand-independent IoT ecosystem for the optimisation of heavy traffic. In trucks linked to the Fältcom solution, all drivers have a display in the cabin that allows them to receive driving instructions and monitor fuel consumption, among other things. "The monitoring has helped save as much as ten litres of fuel for every hundred kilometres, which means significant cost savings. This also reduces the environmental load," says Kalle Mehtola, who is responsible for IoT sales at Telia.
According to Orava, real-time operation creates opportunities for taking advantage of IoT solutions in transport vehicles in the age of 5G: "With 5G, you can get more benefit from things like predictive maintenance. When tyre pressure and the status of the engine can be monitored in real time, problems can be solved before anything breaks."
5G trucks already operate in Sweden
The reliability and zero latency of 5G speed up the automation of traffic. However, special attention must be paid to safety risks in heavy traffic. For that reason, according to Mehtola and Orava the first stage of automation does not necessarily involve truck transport in Finland: "The Finnish stock is fairly old, and autonomous trucks may not be immediately suitable for our twisty roads and challenging weather conditions."
Nevertheless, the testing of autonomous trucks in limited conditions has already started. An autonomous electric truck by the Einride transport company using Telia's 5G technology has started to operate in DB Schenker's storage area in Jönköping, Sweden. The truck, called the T-pod, does not have a driver's cabin, which means that it has more space for the load than an ordinary truck. The vehicle operates autonomously with the help of lidar, sensors and cameras, but it can also be controlled remotely, if necessary.
"For its part, the pilot clears the way for autonomous trucking," Mehtola says. "However, the safety and legislation must develop a lot before the whole logistics chain can be automated. In order to promote automation, the decision-makers must also dare to experiment."
Einride's CEO Robert Falck envisages that in the future, up to 60 per cent of transport could be carried out by autonomous electric vehicles that are much more environmentally friendly than now. He considers 5G necessary for the safety of transport. The aim is to start the operation of the truck on public roads in the near future.
Innovations are now being sought in 5G logistics
What else does 5G mean in logistics besides self-driving trucks and better security of supply? "Among other things, 5G enables edge computing, or processing data near its application. In warehouses, edge computing means a faster reaction speed, a self-correcting process and information security," Mehtola explains.
In addition, storage and transport services can also be adapted so that they are more customised and predictable. Mehtola predicts: "For example, in the future things like delivering a single shopping bag to the consumer can be done automatically at exactly the right time."
In a nutshell, 5G brings the ability to process considerably larger amounts of data into logistics, too. "In Telia, we can centralise the data. We want to innovate all kinds of different ways of using the data with the customers," Mehtola says.
Text: Satu Ekman