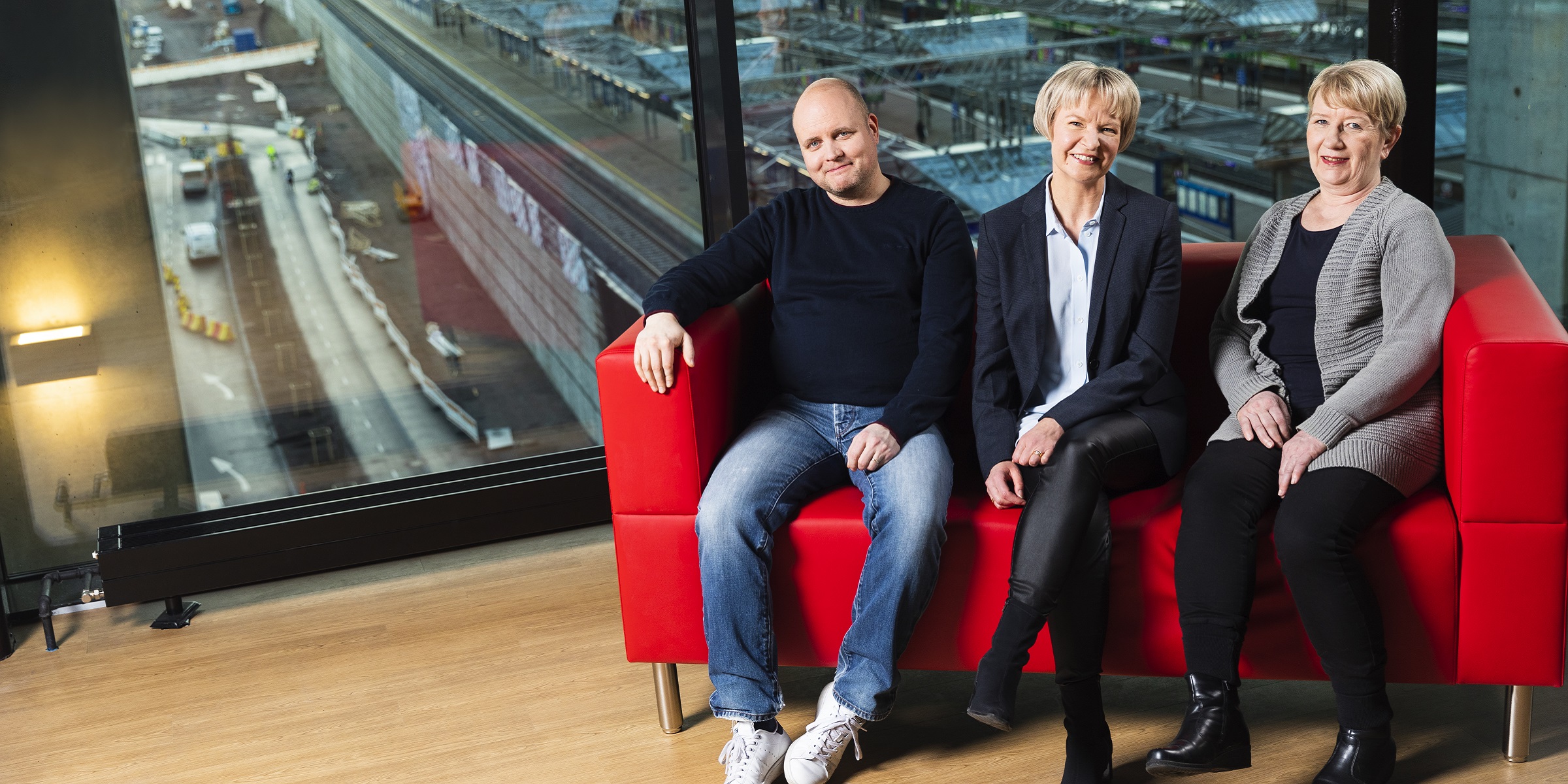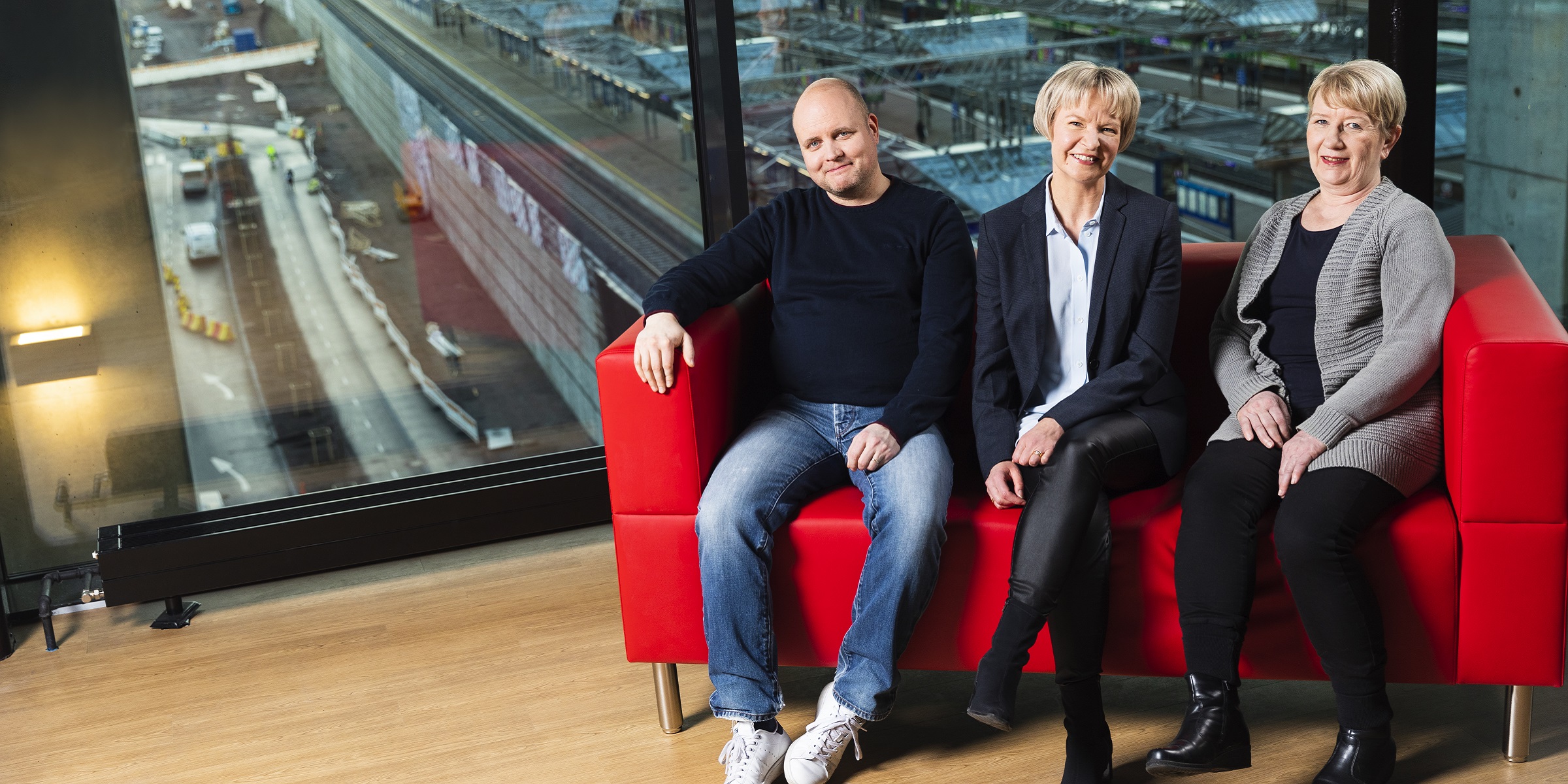 In early 2019, Norwegian NRC Group acquired the rail infrastructure operations from Finnish public transport service operator, VR. NRC Group Finland was given less than a year to transfer its ICT services from the former owner's systems – without jeopardising the business continuity. In cooperation with Telia, the company succeeded in the demanding project and created a modern system that serves the needs of its employees.
'We have over 1,000 employees in Finland, most of whom work on railway sites. Projects are underway all over the country from the Tampere tramway construction to electrification of the Rovaniemi–Kemijärvi railway line. Therefore, our ICT services have been designed from the very beginning to support mobile and outdoor work', says Anu Asikainen, IT Manager at NRC Group Finland.
Asikainen admits that transferring all ICT services to new systems on schedule seemed like a huge task at first. 'On the other hand, we also got the opportunity to tailor our ICT services exactly as we wanted to. As our partner, we chose a trusted operator who was willing to commit to the project', she adds.
According to Kari Jäntti, who is in charge of NRC Group Finland's ICT services at Telia, the cooperation began with a thorough mapping of the situation, plan preparation and agreeing on the following steps. 'We spent 50 man-days, or 350 man-hours, in design workshops. The effort paid off since we got a clear picture of NRC Group Finland's needs and were able to start the renewal project with determination'.
IMPROVED ICT TOOLS FOR CONSTRUCTION SITES
'Only a small number of our employees have fixed workstations, which means that all work that requires communication must be done on mobile devices', says Asikainen. According to her, employees use tablets and phones to record hours, report fault situations and finished jobs, among other things.
'For the sake of employees' safety, we must ensure that working on mobile devices does not take too much time and attention, so the applications must be quick to use. That's why we made sure with Telia that all apps support a single sign-on policy. We also got fixed and wireless local area networks on the construction sites, so tasks can be carried out efficiently, taking the data security into account'.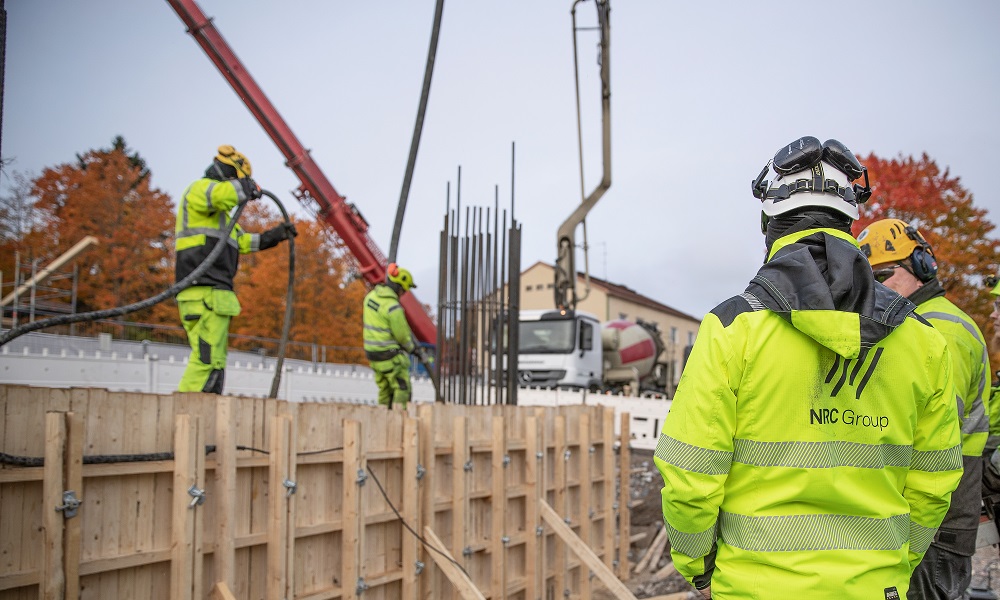 Due to the moving nature of the work, NRC Group Finland's employees must have flexible and secure access to the systems from anywhere. 'For this reason, we decided to acquire capacity services from Azure and AWS public cloud providers. In addition, Office 365 applications' data was migrated to a more modern Microsoft 365 system, which has better security than the Office package', says Henrik Staven , Head of Sales at Telia Inmics-Nebula.
Additionally, in one year Telia installed more than 1,000 workstations for NRC Group Finland and renewed the telephone infrastructure. The company purchased most of the equipment as a monthly paid service, including the maintenance. 'In a construction site, damage cannot be avoided. The service has reduced the nuisance caused by equipment breakdowns', Asikainen commends, 'if needed, the equipment can also be controlled remotely, so the data does not leak to outsiders even if the device is lost'.
SUPPORT AND INFORMING
According to Asikainen and Jäntti, the transformation from one ICT infrastructure to another was completed without major harm to work. 'For example, the email addresses of all the staff were changed overnight without any problems', they say.
However, successful implementation required good planning and informing. 'The system changes caused downtimes, of which we informed the personnel in advance'. We announced the changes in weekly online meetings and send SMS reminders', Asikainen tells.
During the renewal process, employees also had access to personal support and advice. In addition, the new service desk was launched early in the process. According to Asikainen, employees have been more satisfied with Telia's IT support than with the previous solution.
STRENGTHENING THE PARTNERSHIP
After a successful transformation, NRC Group Finland wants to further develop its partnership with Telia. 'Telia now delivers almost all of our ICT services, which means less different kinds of interfaces for us. The system renewal demonstrated strong evidence of Telia's quality and commitment, so we are definitely satisfied with the cooperation with them.'
Jäntti and Staven from Telia are likewise satisfied: 'NRC Group Finland's systems are exceptionally modern in their industry, and the company is ready to experiment with new solutions. We believe that our partnership will continue to bear fruit'.
Text: Satu Ekman
Images: Iiro Immonen & NRC