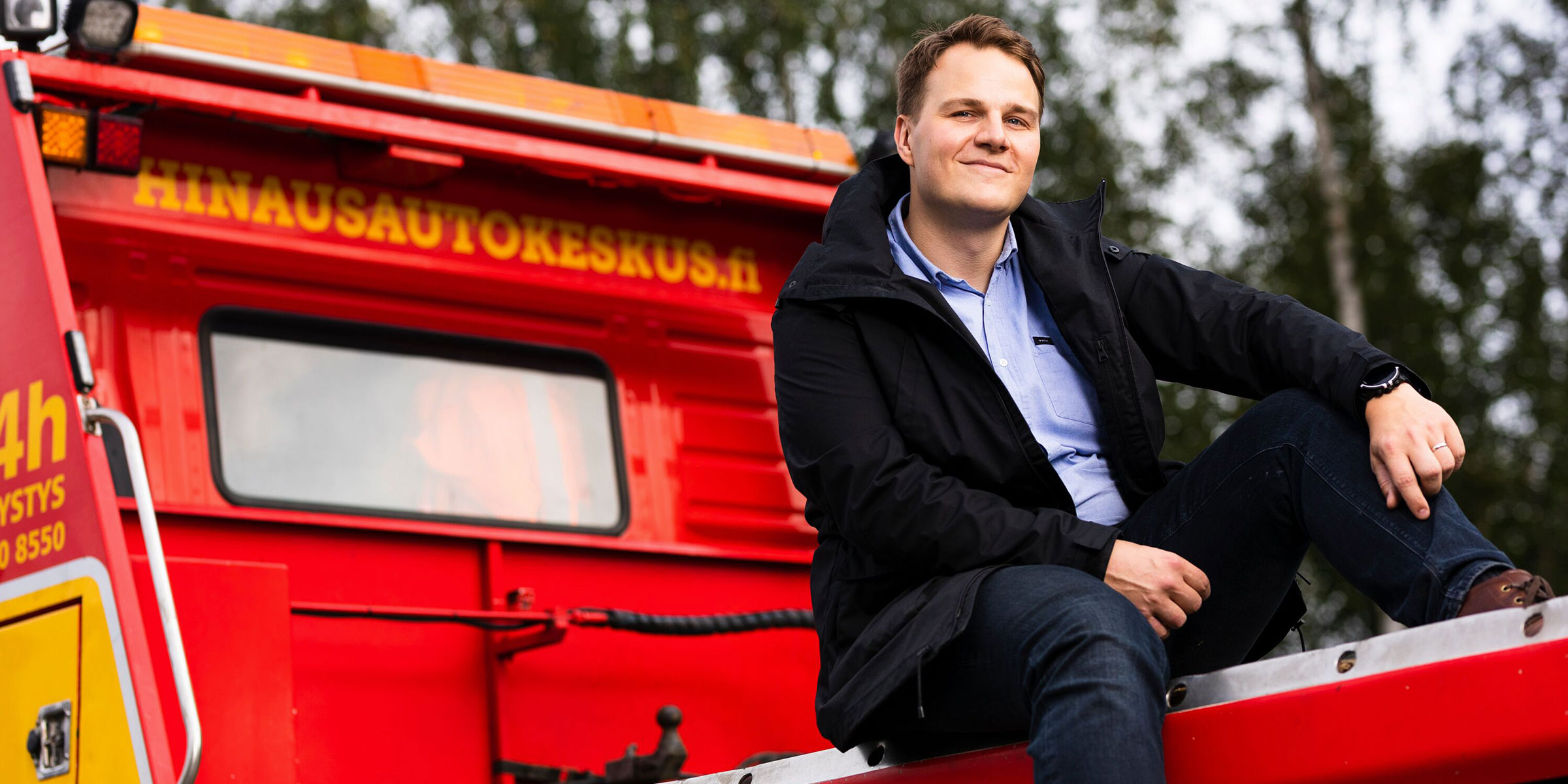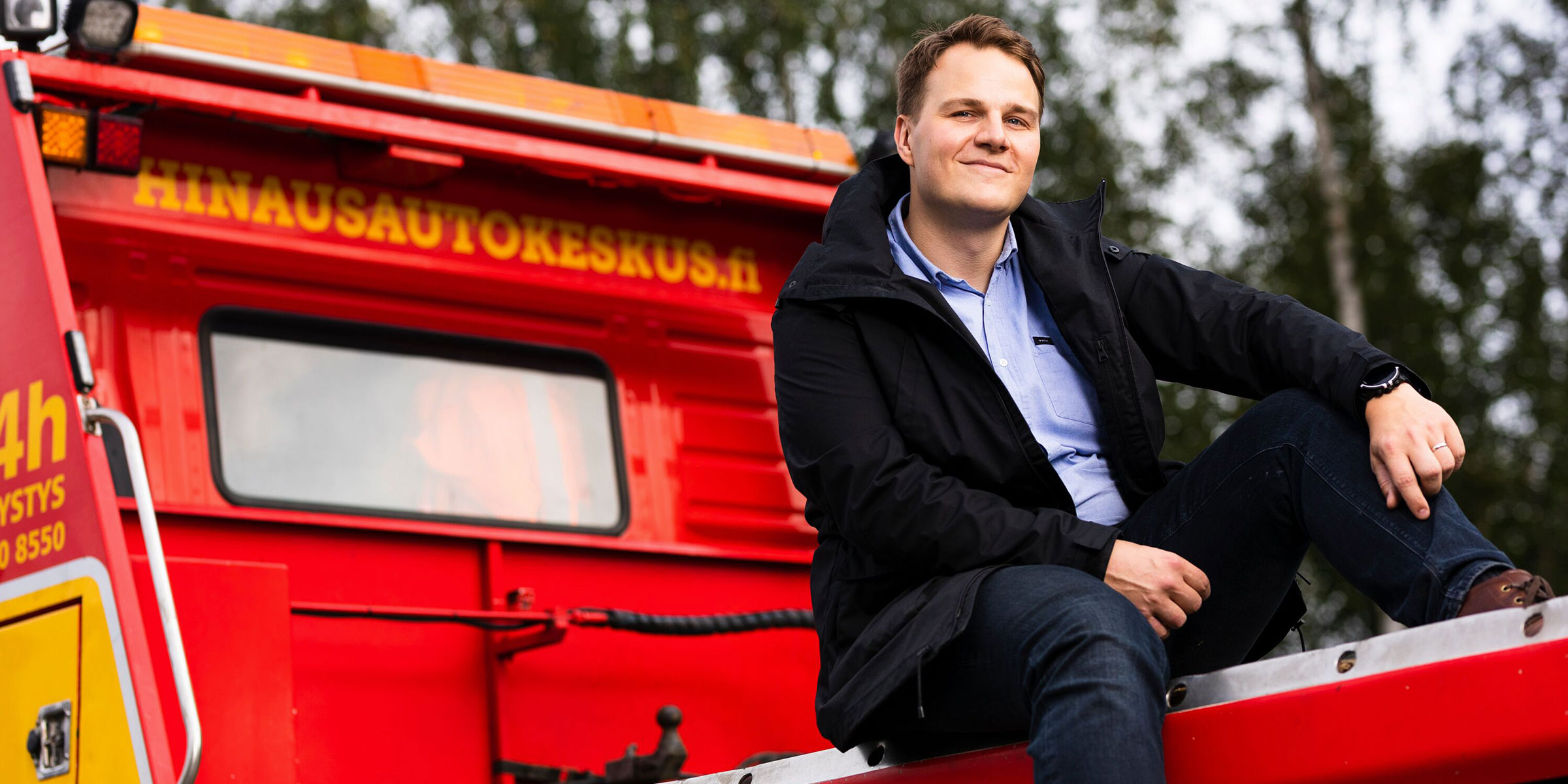 Started in 1965, Hinausautokeskus switched its customer service to a higher gear with the multichannel Genesys Cloud service.
When a car breaks down on the road, help is needed immediately. It is therefore important for the business of Hinausautokeskus – towing and roadside services – that the company is easily and quickly reachable at all times of the day. "Our on-call number is always answered, no matter whether it's business hours, weekend or late at night," says Sami Sipilä, the man responsible for the company's marketing and IT solutions.
The family-run company, employing some 50 people, operates in the Uusimaa region and, through its partners, also in the rest of Finland. The company aims for growth in its business. "We want to further grow our partner network, thus expanding our operations. Our goal is to be the first point of contact for those who need towing services anywhere in the country."
More features through one interface
For a few years, Hinausautokeskus used Telia Communications Service VIP as its customer service solution. The chat feature integrated in the service was heavily used by the company in addition to call control features. However, in order to support its growth objectives, the company wanted to upgrade from VIP to a more powerful solution that would allow for connecting multiple channels to the same user interface and enable more comprehensive integrations and more detailed reporting.
Together with Telia specialists, Hinausautokeskus decided to commission the Genesys Cloud customer service solution a year and a half ago. "The software's user interface shows all channels in one view. In addition to phone service and chat, we have introduced a WhatsApp messaging channel that our customers have readily started using. The messages arrive quickly without getting lost in someone's personal phone," Sipilä says.
Compared to the previous VIP solution, there is also a more advanced call-back service, which has been in use during traffic peaks, for example during severe frosts. "We have received pleasantly surprised feedback from our customers because we call back so quickly," Sipilä says.
"In addition, Genesys Cloud can easily collect data on what kinds of problems our agents spend time to solve. This enables optimising customer service resources when needed."
Customer service solution grows and evolves with business
Sipilä praises Genesys Cloud's frequently updated features and the fact that the users themselves can develop the service to their liking. "During the commissioning phase, we received valuable training and support from Telia. In the long run, however, we appreciate that we can adapt the solution ourselves to our own needs – Telia's team is always a back-up when needed."
Hinausautokeskus believes that Genesys Cloud will be used by the company for a long time. "The scalable service allows us to develop our customer service according to the needs of the growth of our business," Sipilä summarises.
Challenge: The customer service solution used by Hinausautokeskus was not sufficiently scalable and versatile in relation to the company's growth targets.
Solution: The company commissioned a more comprehensive customer service package, Genesys Cloud, which enables multichannel communication through one customisable user interface, versatile integrations and extensive reporting.
Benefits: Hinausautokeskus's customer service is now better controlled by the company, and the company's customers have more contact channels they can use. The customer service solution grows and evolves with the business.