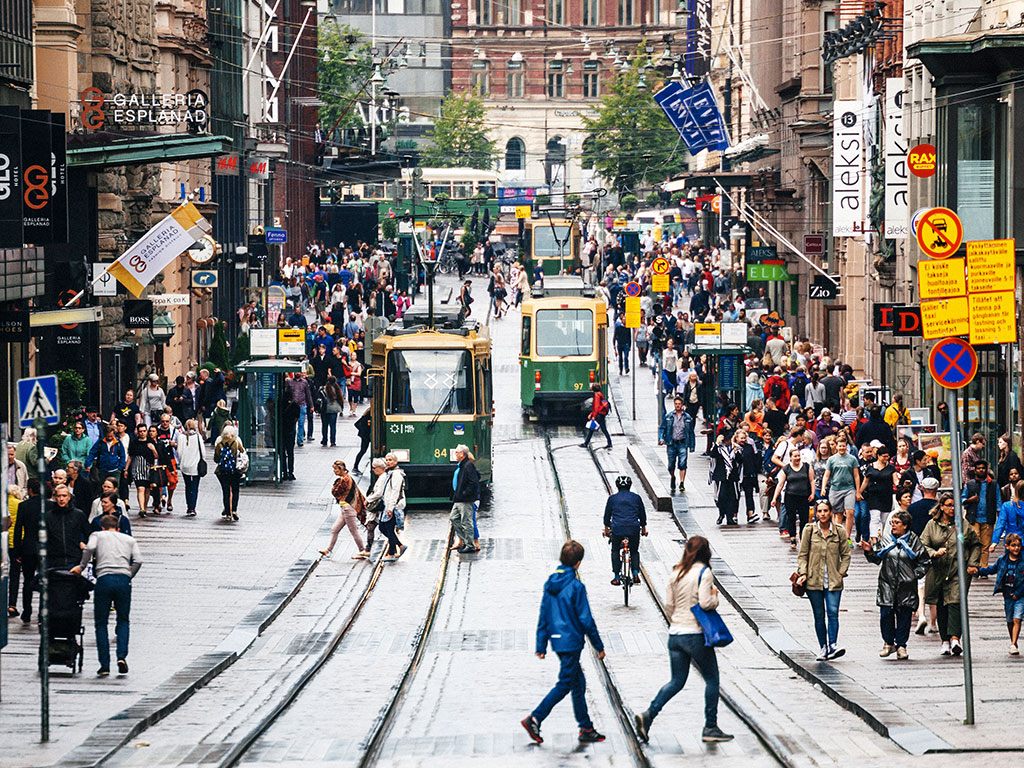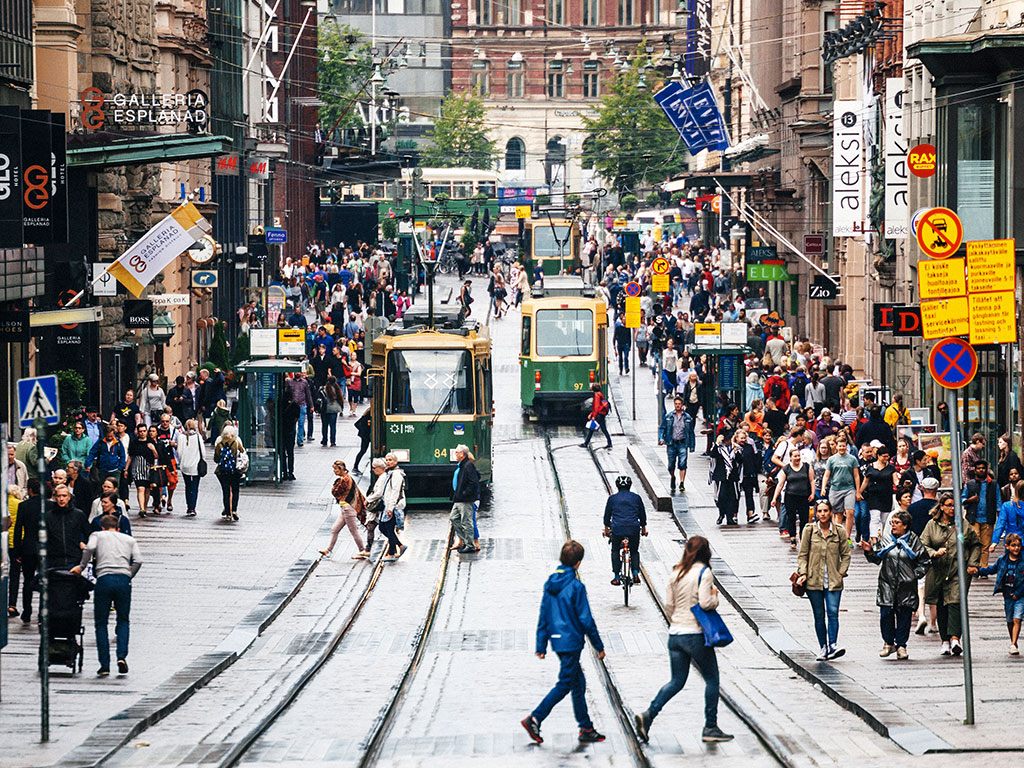 Cities are constantly changing, affecting the lives of millions. Urban and public transportation planners need the best possible data to support their decision-making and to make long-term decisions. But how can we make sure that the decisions have successful results?
Local understanding from local data
Utilisation of data is key in planning urban traffic. The data needed for Crowd Insights analytics is collected from anonymous location data of mobile devices. This unique people flow data can be utilised in public transportation planning, store site selection and organising big events.
"When the aim is to have a widescale understanding of how people move around, anonymised mobile network data is a considerable addition to the toolkit. Almost everyone has a mobile phone in their pocket", states Tapio Levä, analytics business manager at Telia.
Public transportation planners of the future need even more detailed information of how and when people move around. Having knowledge of which stops people use to get on and off is no longer sufficient for decision-making. With Crowd Insights, continuous data is gained of the effects of changes in transportation, so fresh data is always available for decision-making.
In Stockholm, the bus company Nobina and the Swedish Telia cooperated in making a groundbreaking investigation that revealed unique insights about how people move around in Stockholm. The investigation revealed that Stockholm needs a new bus line and that public transport has up to 16 percent fewer passengers on Fridays. It was concluded that more and more people work from home on Fridays.
The City of Lahti in Southern Finland is currently using the Crowd Insights service to investigate how it could make its public transportation smoother. A large trunk line project is taking place in the Lahti region, and in the future, new lines can be added where they are needed most. The goal of the Lahti project is to simply renew the public transportation lines, such as bus routes. The cornerstones of the project are faster and clearer bus lines and increasing the attractiveness of public transportation. The existing routes are already outdated.
Crowd Insight supports the development of shopping centre business
Crowd Insights has also been utilised to follow and develop the purchasing power of shopping centres. The people flow analysis can be used to investigate how many people are moving around the shopping centre area at any given time, how people flow is affected by seasons, weekdays and times of day, and what the sociodemographic profile of the crowds is.
"Utilising new data requires that we recognise the situations and purposes to which new data can be applied. Even though mobile network data can answer the most traditional questions in urban and traffic planning, the most important applications are probably found in completely new areas, such as adapting services according to needs and demand", shares Levä.
Data gained from people flow analysis can be used to develop retail business because the data can be utilised, for example, in targeting advertising, selecting store sites and defining the catchment area of the store.
Big events move large masses of people
The flow of large masses of people during big events is a considerable burden on public transportation. By utilising Crowd Insights, public transportation can be designed more efficiently during events because it offers factual information about how people move around. The data collected during events can also be utilised when measuring and developing the vitality of cities.
In August 2017, Crowd Insights was piloted in Tampere during a Robbie Williams concert. By analysing the data, information was collected about how much time people spent at the concert, where they arrived from, how they left the concert venue and which cities they left for and when. The collected data was completely anonymised and individual people could not be recognised.
At the moment, our Crowd Insights service is available in Sweden and Finland. We are expanding the service during 2018 and 2019.
Further information:
Telia Finland, Tapio Levä, tapio.leva@teliacompany.com
Telia Sweden, Madeleine Körling, madeleine.korling@teliacompany.com