Internet of Things, model 1997 – forest machinery manufacturer Ponsse has known the recipe for success in IoT for 20 years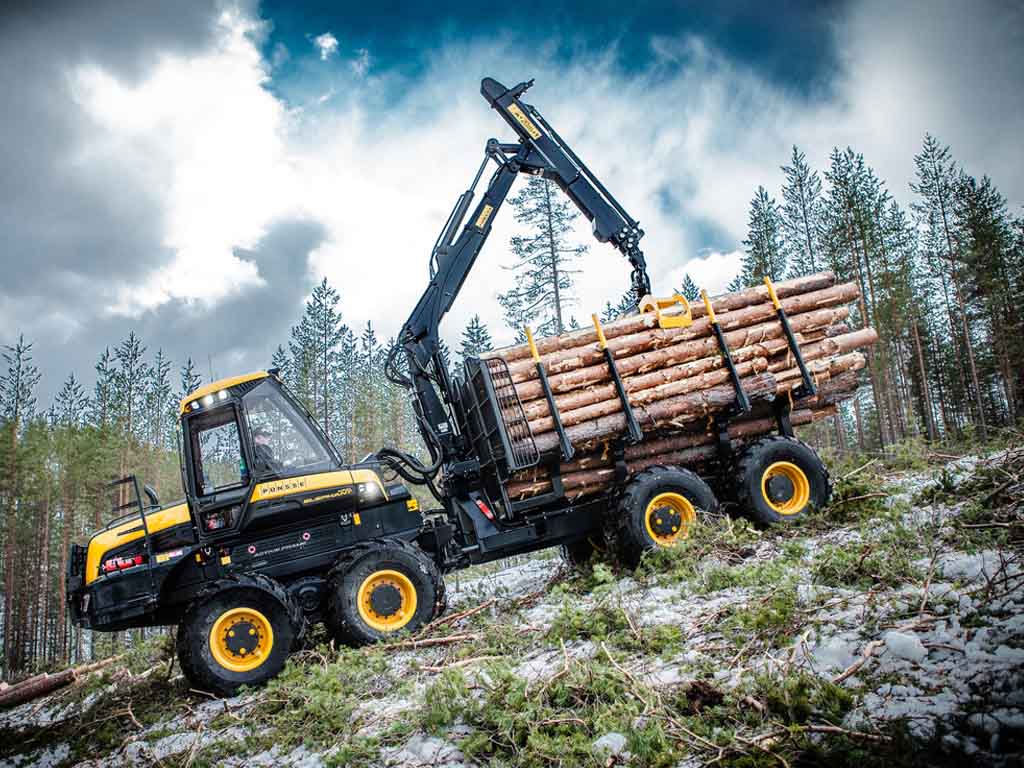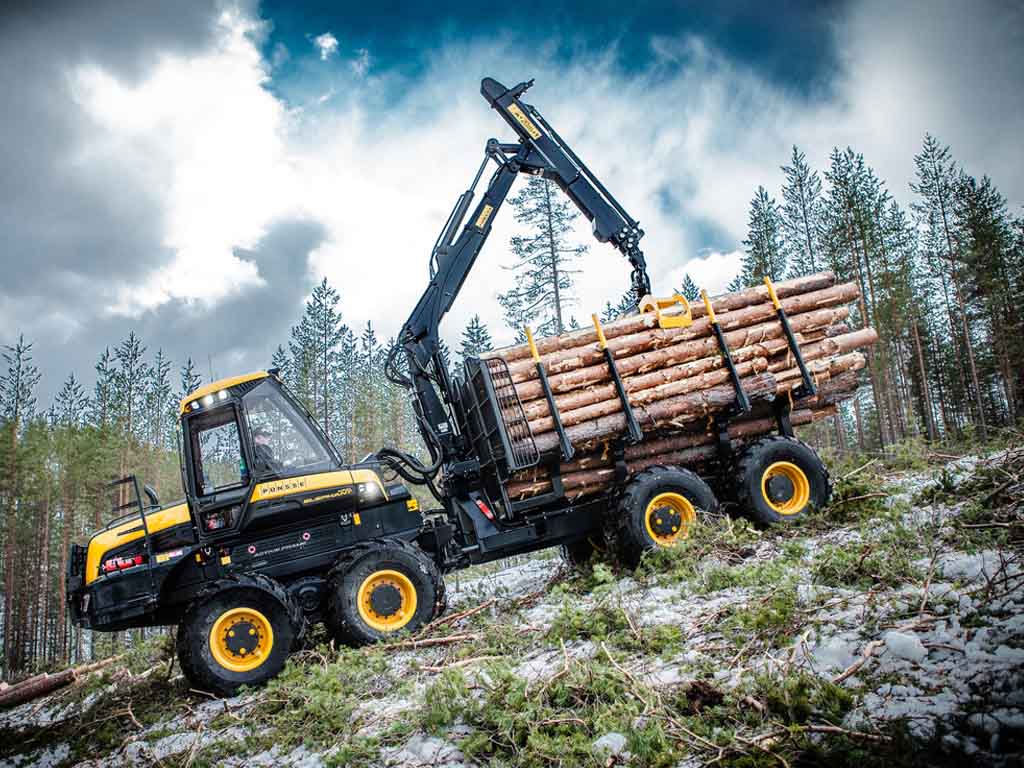 In 1997, the concepts of industrial internet and IoT had barely been introduced, and few companies could claim that their operations were in any way networked. Still, it was already back then that forest machinery company Ponsse hooked up its first machines. Through a network connection, they sent back data on matters such as the number of trees felled during the day. Machines today collect similar data, which can then be used to benefit the business of both Ponsse and its customers in various ways.
"In addition to production figures, forest machines collect data on aspects such as fuel consumption and geolocation. Location data helps with logistical arrangements when machines need to be transferred from one site to another," explains Juha Inberg, Director, Technology and R&D at Ponsse.
The aim is to also be able to transfer data in wilderness conditions. Both Telia and Iridium are currently designing a pilot test solution for Ponsse that is based on data transfer via satellite. With the solution, data can be transmitted even from difficult locations.
Ponsse develops its operations and digital solutions based on its customers' needs.
"All our operations are based on a focus on the customer. For example, our research and development work is carried out in close cooperation with customers. Several of our machine models have been launched as a result of such cooperation, and we have also involved our customers in designs for IoT solutions. Customer focus is written in our DNA," says Inberg.
IoT solutions are also utilised in maintenance services, a growing business segment for Ponsse.
"We provide after-sales services on the market areas of our machines. We collect fault diagnostics data from, for example, engines and systems in order to analyse and identify the sources of possible errors."
THE SMART FOREST MACHINE MUST BE IMMUNE TO CYBER THREATS
In principle, the data security of machines and devices connected to a network is always at risk. Ponsse's machines operate several computers that must be protected with diligence. Today, cyber security is an integral aspect of business continuity.
"Cyber security issues require constant vigilance. In practice, our end products are information technology equipment and therefore potentially exposed to cyber threats," says Inberg.
In addition to data security, Telia's experts serve as sparring partners to Ponsse's designers on issues related to data protection, and Ponsse has made use of Telia's expertise on the EU General Data Protection Regulation. The company's business operations do not involve the large-scale processing of personal data or data files. Still, the requirements imposed by the GDPR must be taken into account.
"Telia has provided us with insight on how we must acknowledge the upcoming changes in legislation. As with data security, we are continuously developing the data protection of our operations. Data security management must be a continuous process, not an individual project."
Ponsse also utilises the firewall service by Telia subsidiary Telia Cygate as well as the Telia corporate network solution.
"We employ all data security services included in the firewall, and use the Telia Datanet service as our corporate network solution. The solution is highly cost-efficient, particularly in certain markets," says Inberg. "The service package and its Key Customer Service Center provided by Telia are a functional solution for us, and the start of our cooperation with Telia has been promising."
FAME, RECOGNITION AND AWARDS – PONSSE IS A FINNISH SUCCESS STORY
Founded in 1970 in Vieremä, the company has since extended to Europe, China and South and North America, including other regions. It currently employs some 1,500 personnel worldwide. This success story has not gone unnoticed. At last year's annual Internationalisation Awards, Finnish President Sauli Niinistö granted Ponsse a special recognition awarded in honour of Finland's centennial year. Recent years have seen no shortage of awards for Ponsse: in 2016, for example, the company won the Finnish Growth Award, and in 2015, its Director of R&D was chosen the CTO of the Year.
What, then, is the secret of this success? The company's operations strongly emphasise customer focus, and this also directs its product development. Technology is a means to an end to increase the value provided to customers. On the other hand, the company has pioneered in the use of technology at a time when the concept of Internet of Things was unheard of, let alone at the beginnings of a revolution. Products developed in cooperation with customers and the use of advanced technology have enabled a global conquest that has taken Ponsse from Vieremä to nearly every continent.
"It is a great pleasure to work in a company that is appreciated and given recognition," Inberg concludes.
The challenge: Ponsse's networked business operations require the support of versatile digital infrastructure solutions, such as corporate network and firewall solutions.
The solution: Ponsse chose Telia as its partner to provide mobile and office communications solutions as well as a firewall service, the Datanet corporate network solution and expert services.
The benefits: Telia's experts have ensured that new requirements imposed by the GDPR are taken into account in Ponsse's business operations, and the company's networked operating environment is protected by Telia's data security solutions. At Telia, Ponsse has access to its own Service Level Manager and Key Customer Service Center in order to ensure rapid response and support by Telia's experts. The seamless service package by a single provider is both secure and cost-efficient.