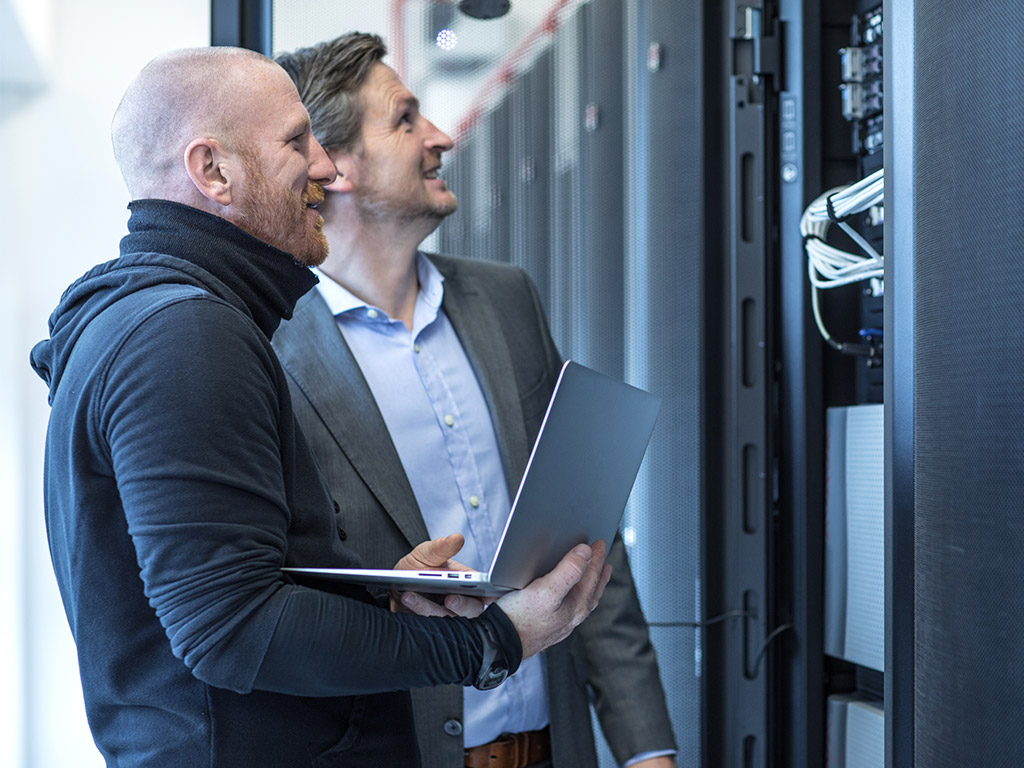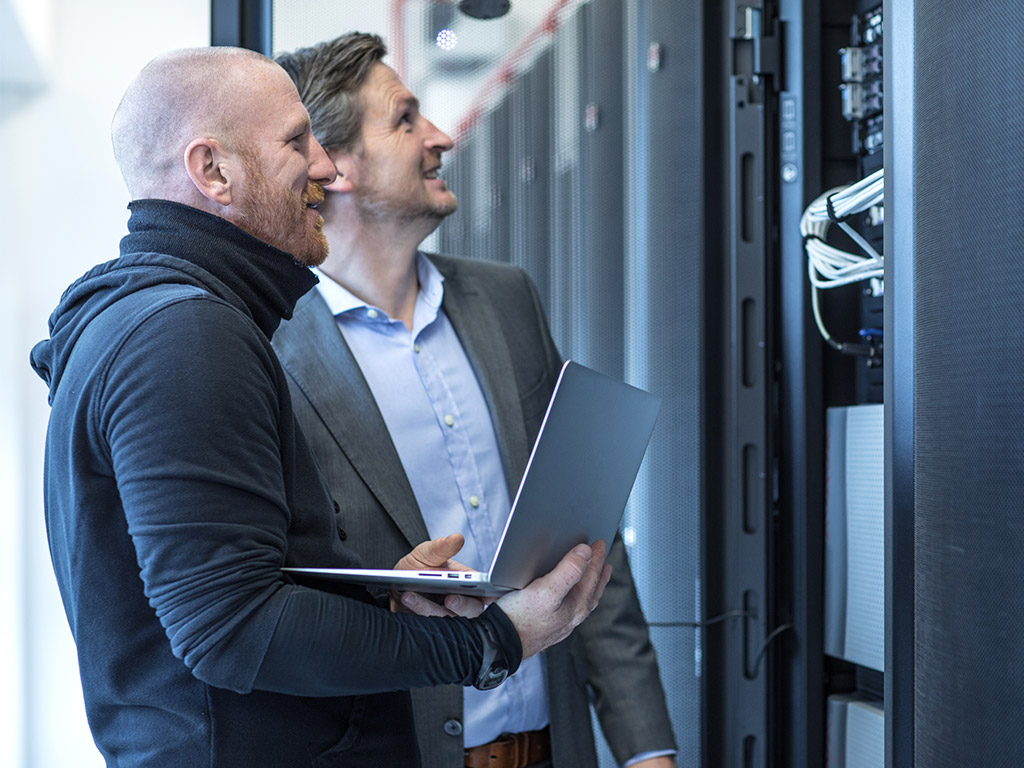 When it is time to renew the IT infrastructure, choosing between different options may feel difficult. An ideal IT infrastructure that suits all companies cannot be defined because it depends on your business needs and the IT performance requirements. This guide helps you understand the various possibilities and gives insights into deciding between different options.
IT services can be roughly divided into three categories:
Services related to basic IT infrastructure, such as workstation and internet management, ADs, and SCCMs
Support services for the business, such as HR and payroll systems and CRM
Services related to the business operations, such as web shops, websites and order systems.
What kind of services does your company have and what is the smartest way to produce each service? Are there suitable SaaS services available on the market or does your company need a customised solution? These choices determine the amount of own and external resources required to build and maintain the IT infrastructure and the investments that will be included in the company's balance sheet.
The procurement models
ON-PREMISES
Data centre located on the company's premises. Requires the highest number of own IT resources but enables customisation to the largest extent. For example: physical servers, disk systems and hyper-convergence solutions
CO-LOCATION
The partner provides the company with a location and electricity for the company's own infrastructure equipment. The company is responsible for maintenance. Example: The Helsinki Data Center located in Pitäjänmäki, Helsinki, Finland.
IAAS
IT infrastructure as a service. Can be located in a cloud service or a partner's data centre. Example: INdatacenter.
PAAS
Platform service for software development, testing and publishing. These services are provided, for example, by Microsoft Azure.
SAAS
An application provided by a supplier through an internet connection. Requires the least own IT resources but offers less customisation. Example: Microsoft Office 365.
KNOW THE DIFFERENT TYPES OF CLOUD SERVICES: PRIVATE, PUBLIC AND HYBRID CLOUD
Cloud services are often discussed as one single group, although the term covers SaaS, PaaS and IaaS services. For this reason, the primary question is not "should I buy cloud services". Instead, you should define the optimal procurement model for each application.

GLOBAL PUBLIC CLOUD
A cloud service environment shared by multiple users. Resources, such as virtual machines (VM), applications and storage space, can be purchased by users online as self-service. Services are usually billed based on actual use. Examples: AWS and Azure
FINNISH PUBLIC CLOUD
Similar to global public cloud, except that the capacity is located in Finland.
Example: INcloud 9 (open source code).
HYBRID CLOUD
Connects two or more cloud services that are managed through a common API, such as Azurestack (Azure) and Openstack (AWS). A genuine hybrid cloud could also be defined as a technology and platform-independent service that consists of code-controlled containerised applications, that is, microservices. Applications and workloads can be set up using any public or private clouds.
PRIVATE CLOUD
A limited and automated service platform for the company's own use located either in the partner's premises (co-location) or in the customer's own server environment (on-premise). At its best, a private cloud works like a public cloud: services can be deployed from the cloud quickly as self-service, users can define the capacity, and computing resources are billed based on actual use. Examples: Vmware Vcloud, Azure Stack, Ormuco and Fluentscale. In addition, there are various Openstack solutions that are based on open source code.
HOW TO GET STARTED WITH IT INFRASTRUCTURE REFORM?
Smart reform of IT infrastructure starts with business objectives. After that, architecture is built to support the objectives. The more diverse the needs of the company, the more careful planning is required. Our Cloud Path service helps you create an optimal package for the operations and growth of your business. Read more about our IT infrastructure services (in Finnish).
What to consider during IT infrastructure reform? Read our 7 points to consider when building IT infrastructure.
Author:
Jani Meuronen