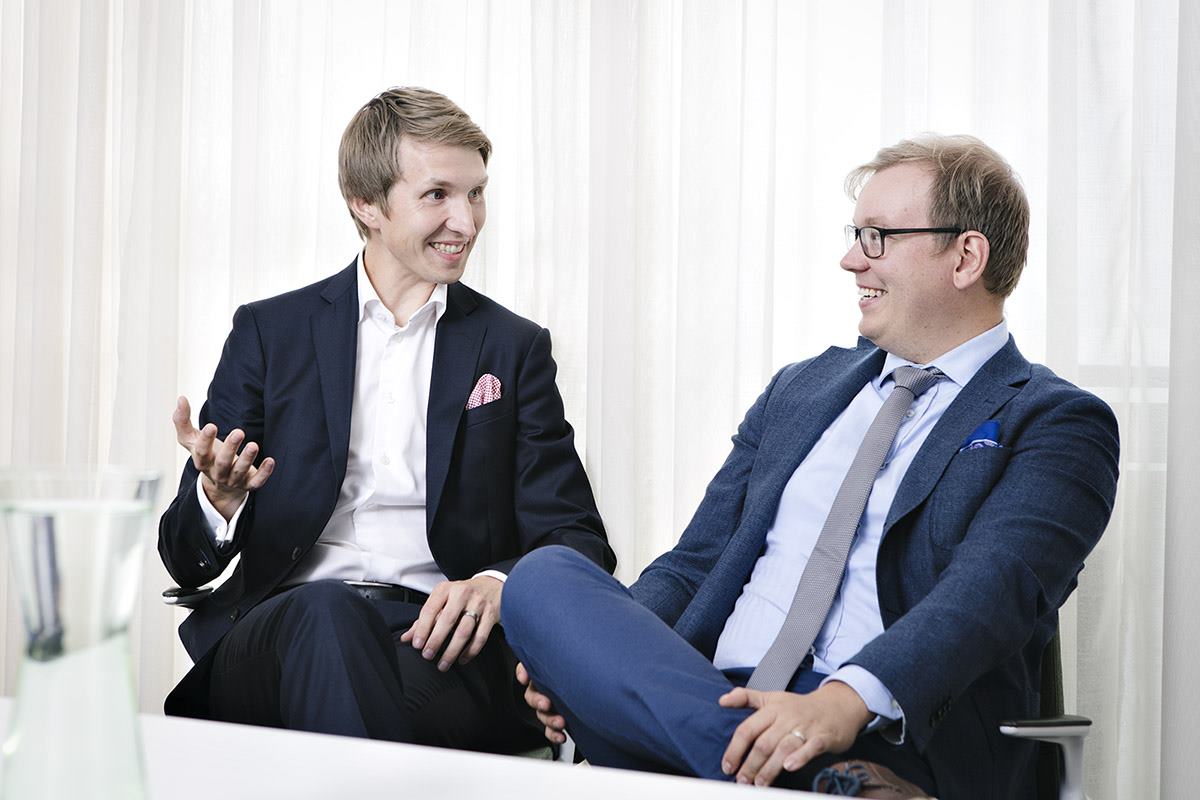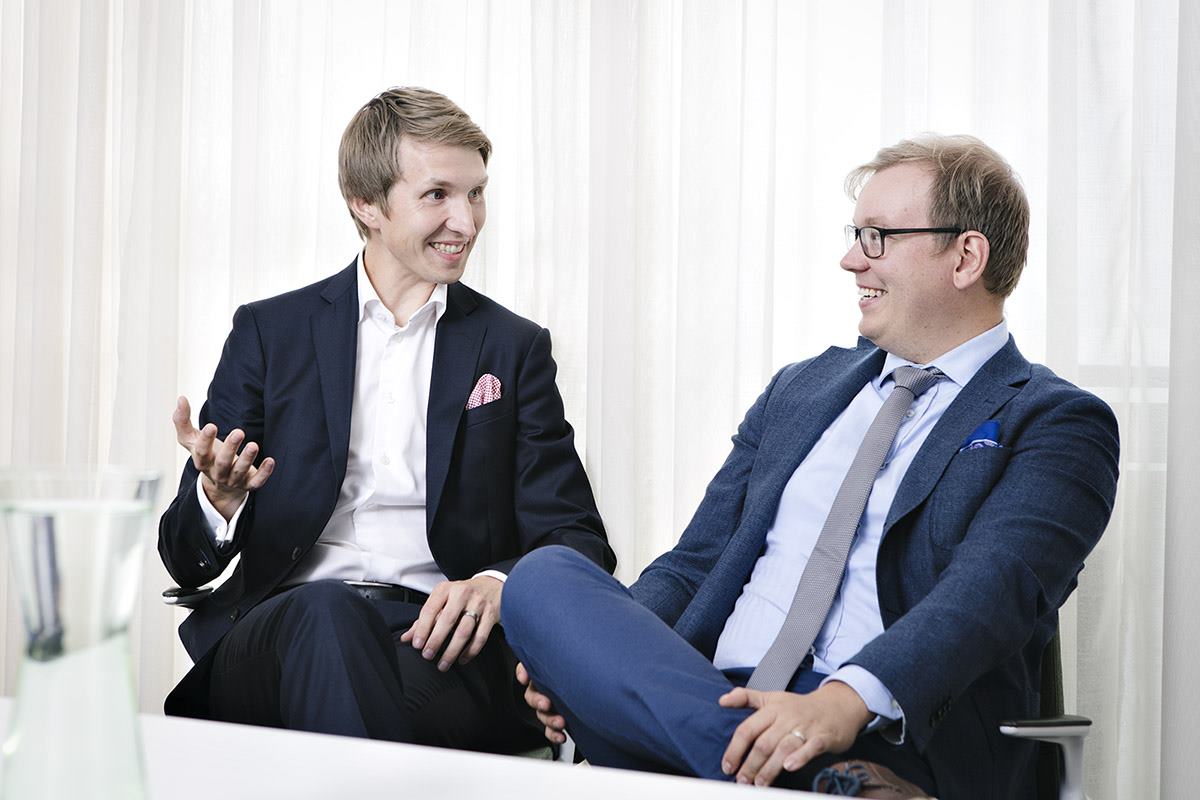 Smart cities are here and the offices of companies are becoming smart as well. The buildings that contribute to well-being will soon be an inevitable competitive factor on the job market. People in the real property business are thinking about the savings and new services that IoT can accomplish.
Hectic planning is ongoing to reap maximum benefit from the Internet of Things, IoT. The goal is to save on expenses and make life easier for the people working in the buildings.
"Benefits are sought on three fronts. One is that businesses can facilitate daily working on their premises using an IoT-derived service. For example, smart info displays that make it possible to reserve or release meeting rooms save time and effort. They improve our user experience. A second type of solutions involves operating the whole building as a single unit and the way the building is linked as part of the urban infrastructure. The third solution interface covers measures that make maintenance easier, such as linking ventilation and illumination with the occupation of the spaces," says Senior Director Niko Penttinen of CBRE Finland Oy's building management advisory services team.
"We have ongoing dialogue with the users of large spaces, such as Nokia, UPM and Posti. We have a front row seat for seeing how companies use their facilities and how they presently make—or do not make—use of IoT. Thinking about the situation from the perspective of the building owner, lowering the cost of maintenance by five percent, for example, is a major thing. IoT enables this in a flexible way."
In the real property business, the increase in the use of IoT has, for the time being, gone hand in hand with the development in the rest of society.
"This business is not known for its tradition of adopting new solutions among the first ones. A great deal of capital is committed to walls that are not that flexible with the changing needs of the users over time. A wise man once said that the real property business is one where the slow eat the fast, but this is now changing," explains CBRE Head of Research Olli-Pekka Mustonen.
iot revolutionises the real property business
Even in the real property business, the customers are no longer buying just the product—space—but they also want services. The services, subsequently, have an impact on how much and what type of premises organisations will need in the future.
"The ideology with which Spotify has changed the way music is listened is now entering the real property business. For example, accounting companies soon will no longer need hundreds of metres of shelf space for the financial statements, which are increasingly saved in a cloud service. Digital solutions change the way in which businesses use physical space. This, per se, does not bring IoT to the building but it is a great step in this direction," Niko Penttinen says.
For IoT, taking the decisive step would require a consistent platform that could be replicated for use at several sites. Such a platform does not, as of yet, exist because the majority of IoT platforms have been designed to serve only one purpose. They cannot be used elsewhere without profound customisation.
"A template that could be replicated would be a big bang, so to say. Once it is achieved, the whole business will see a snowball effect," Olli-Pekka Mustonen believes.
"In the real property business, the question is also about who ultimately benefits from an IoT solution. A real property investor will naturally not be enthusiastic about the tenant suddenly needing less space than before. This is directly reflected on the value of the investment. Therefore, a paradigm shift is needed, transitioning from renting space to renting services. This way the owner can bear risk differently than before," Penttinen reminds.
SMART CITIES PROMOTE WELL-BEING INDOORS
The next trend in the real property business is well-being certification. The WELL Building Standard is a classification system that assesses air quality, light, condition of the premises, ergonomics and comfort, for instance. The aim of the standard is to improve the health, work satisfaction and performance of employees.
"A building that promotes well-being will soon be a necessary competitive factor on the job market—companies must keep their premises comfortable and working. This will have an impact on keeping the best specialists in the house, for example. When people enter an office, it will have plenty of plants, running water and carefully designed acoustics. The illumination and air quality have been thoroughly considered. The well-being of an employee is built up of many small factors," Olli-Pekka Mustonen says.
With tougher competition for talent, employers will have to start attracting them to work for them.
"The most interesting solutions that I have heard of include connecting a smartwatch to a building or facility. The HR-measuring watch will adjust the illumination and soundscape according to people's stress levels. When the system detects elevated heart rate, it will, for example, display a calming forest landscape and play natural sounds," Penttinen explains.
According to him, virtual reality may change many a thing at the workplace.
"At home, you will put on the goggles and you will immediately find yourself in a virtual meeting room. Or, in the middle of a really tough meeting, you can walk to the neighbouring room, put on the goggles and relax for a while on a beach, recharging your energy. It will be interesting to see whether virtual reality will become the new normal."
Niko Penttinen and Olli-Pekka Mustonen believe that we may soon start thinking of ourselves as customers in spaces. Thus, we will start requiring technical solutions at work similar to those that we are accustomed to at home.
Author: Sami Sirkiä
Picture: Jaakko Lukunmaa
CBRE is a global facilities management advisory company that helps building owners, investors and users and municipalities in a comprehensive way. CBRE operates in more than 140 countries, employing more than 100 people in Finland and more than 70,000 globally.