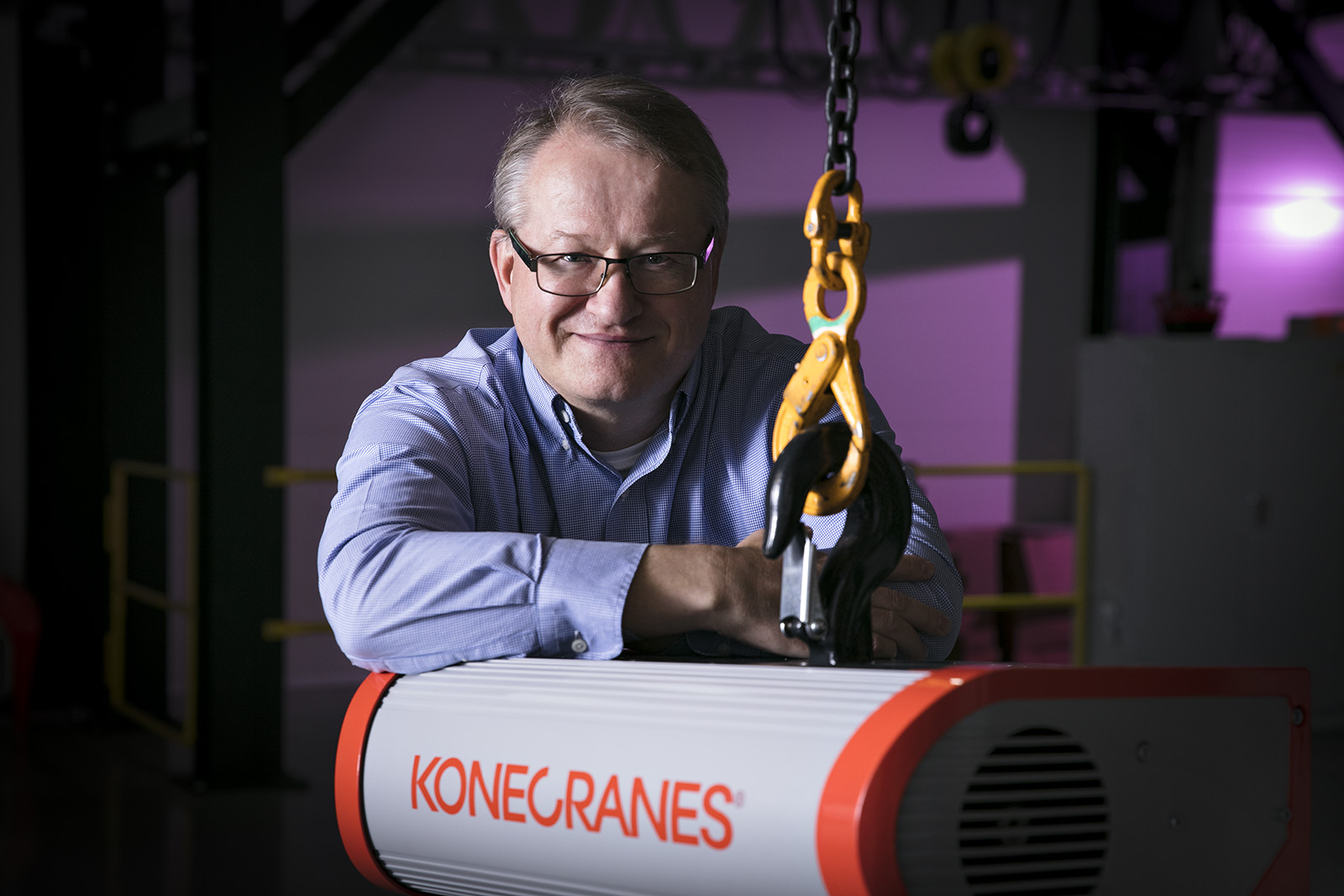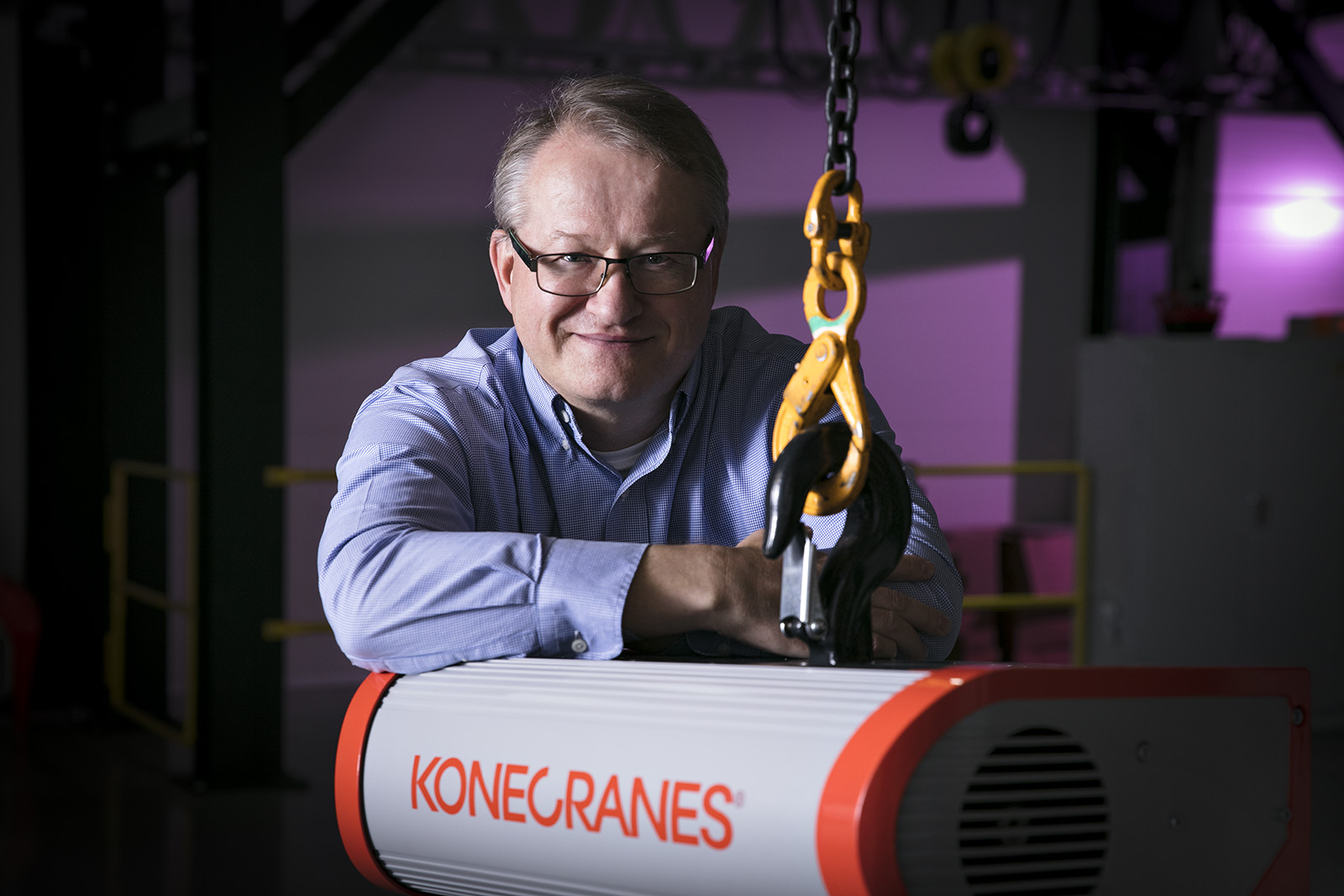 Konecranes manufactures and delivers cranes to different parts of the world. A great deal of important information can be collected from cranes: data on their utilization rates, temperatures and fault situations. Such data is useful when predicting maintenance needs, for example. Research carried out by Konecranes has revealed that insufficient signal ranges are a major challenge for the wireless technologies currently on the market.
Konecranes is now looking for a solution in the new NB-IoT technology in a joint pilot with Telia and RD Velho. This pilot is one of the first of its kind in the world and would not yet have been possible just one year ago.
NB-IoT is a narrowband radio technology designed for the Internet of Things. It can be used to connect a large number of devices to the Internet reliably and inexpensively. This technology is particularly suitable for applications where data is not transmitted in real time and the amount of data to be transmitted is low.
"Konecranes has more than 16,000 devices under remote monitoring. We are continuously carrying out research to determine which technologies are mature enough for our industry," says Matti Kemppainen, Director, Research and Innovation at Konecranes.
"One of the great aspects of NB-IoT is that no separate base stations or other systems are needed. When we place an NB-IoT sensor on a crane, it communicates directly with the mobile network, providing us immediate access to the data. Mobile networks are available practically everywhere, and the rest of the infrastructure can be built rapidly."
Data on utilization rates, temperatures and vibration.
The NB-IoT technology is being piloted on light crane systems. Light crane systems are designed for work areas and production lines that have a maximum requirement of 2 tons lifting capacity.
Kemppainen is particularly pleased with how easily the sensors can be installed on cranes that are already on the field.
"NB-IoT sensors can be installed on machines that have been in use for ten or even twenty years. Otherwise, building a similar infrastructure would be very difficult and expensive," Kemppainen points out.
Wireless sensors designed for different purposes can be used in many ways on cranes. An NB-IoT sensor can measure various indicators.
"The utilization rate of a crane is important information for us. We are also interested in temperature and vibration. These are useful when planning maintenance, for example. In addition, a sensor can be adjusted to transmit data on fault situations," says Kemppainen.
Top results from a top team
Telia is providing the infrastructure for the pilot project on Konecranes' NB-IoT technology. RD Velho is responsible for the electronics and software and will build the sensor according to Konecranes' needs.
"Telia and RD Velho know how to make sensors communicate with the mobile network and how to ensure that the network understands what the sensor is saying. We let them know what types of sensors and data we need. It's also essential to determine when and to what a sensor must react. The data collected by the NB-IoT sensor is transmitted to the cloud for our further processing."
The expectations are high.
"We believe that NB-IoT is a globally functional technology with a reasonable cost level and excellent coverage," says Kemppainen.
Text: Sami Sirkiä
Image: Jaakko Lukumaa