Telia 5G Finland movement
Advance the development of Finnish 5G with us.
join our partner network
We're looking for organizations of all shapes and sizes who want to advance the development of Finnish 5G with us. If you have real use cases and challenges you want to solve with 5G, it's a match. Read more below and apply!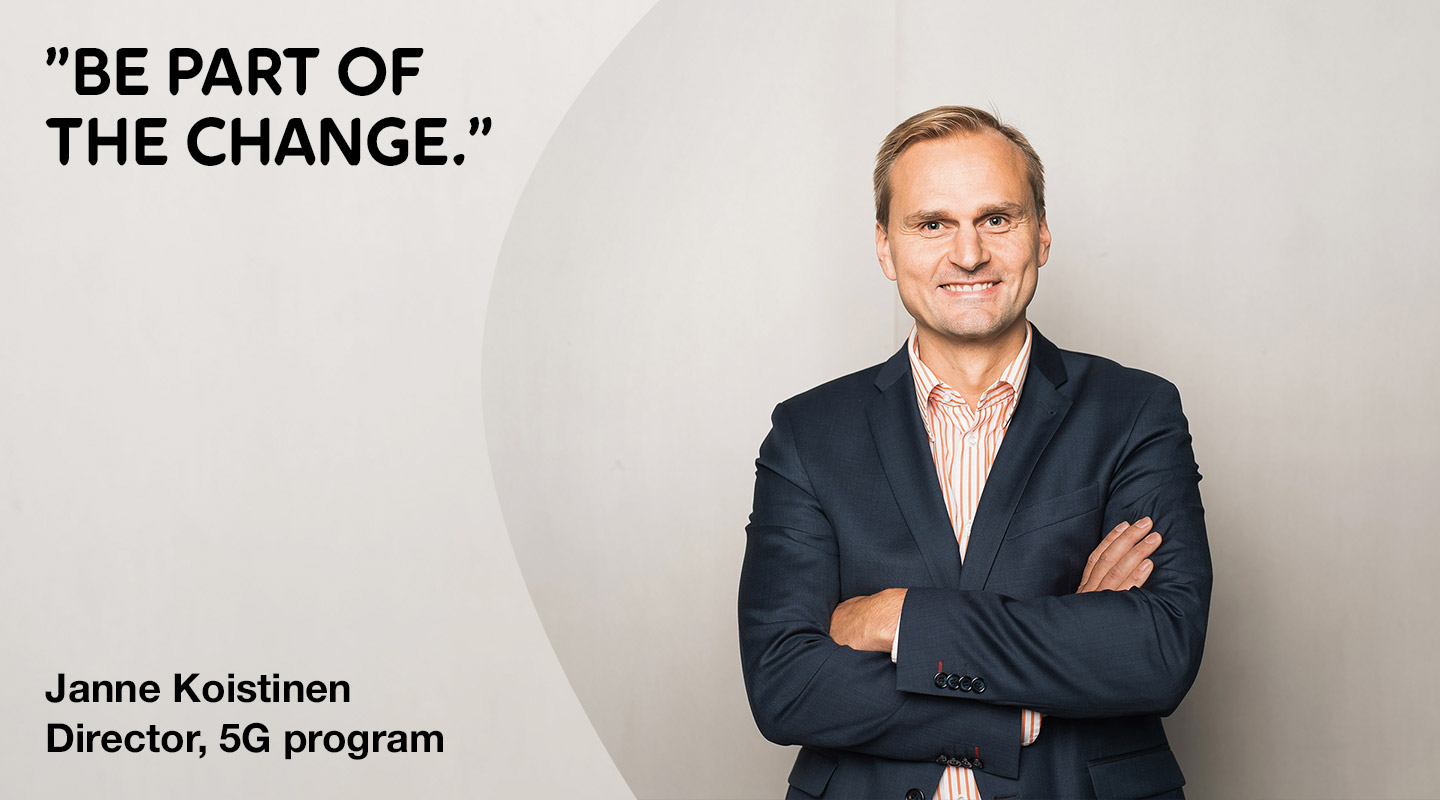 Is it you we're looking for?
We expect our partners to...
Have a strong desire to develop services for 5G.
Bring value to the 5G ecosystem.
Be future 5G customers with real 5G challenges.
Be ready to have joint publicity on their 5G cases.
If you've got what it takes, consider applying.
The network can provide you with...

Access to the best connectivity technology available, devices, expert support and services to help with 5G service development.

A network of partners interested in 5G and co-creating with Telia.

Publicity and brand visibility according to a joint agreement in relation to 5G.
Are you in?
Does this sound like something your organization can't afford to miss? Join our partner network by filling the application form. We'll contact you within a week and start a discussion about our possible co-operation.