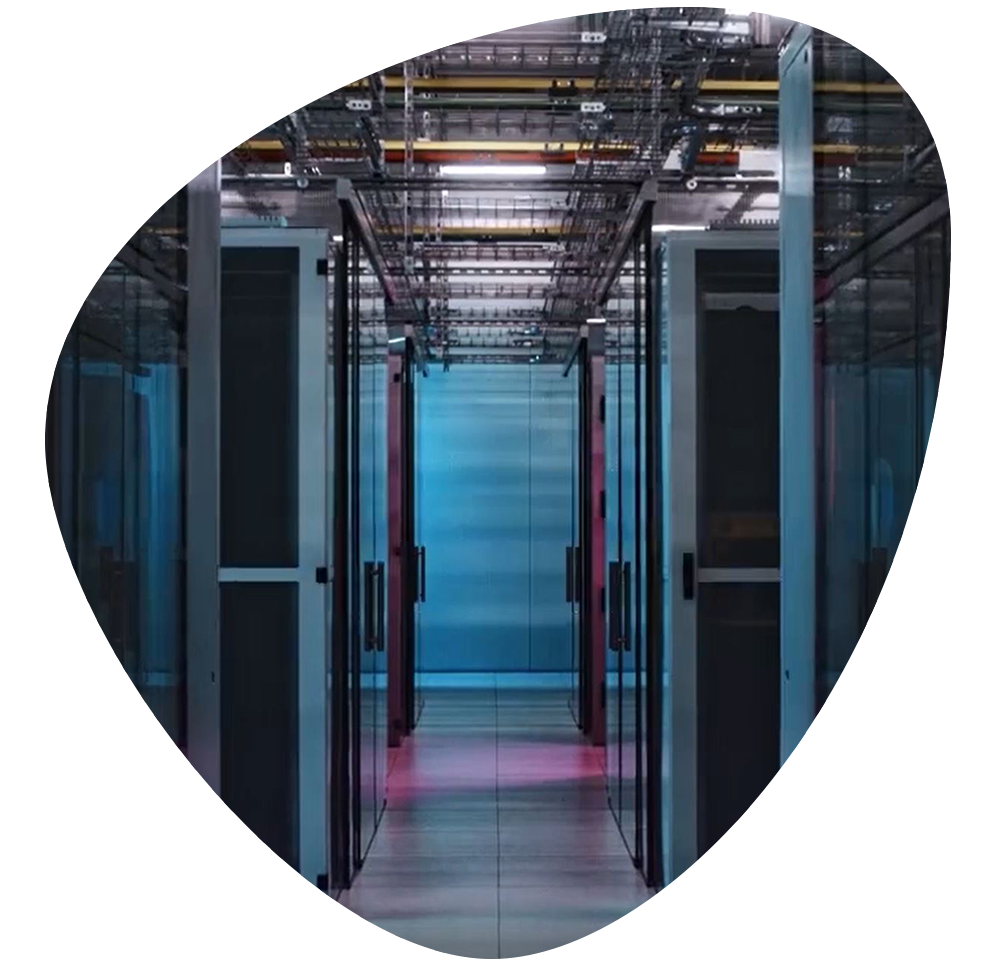 Helsinki Data Center
Our largest open data center in the Nordic countries is in Pitäjänmäki, Helsinki, less than 20 minutes from the airport. Telia Helsinki Data Center is a Carrier-Neutral modern telecommunications center where you can get reliable and secure data center services for your company. The Data Center operates in accordance with sustainable and environmentally friendly principles.​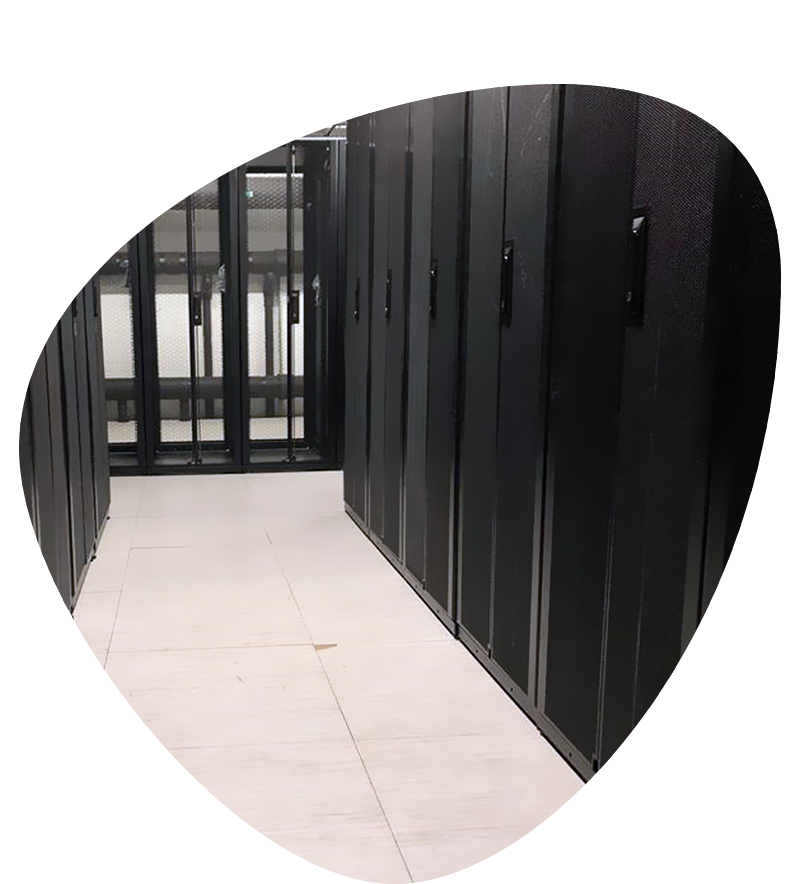 Lauttasaari Data Center
Lauttasaari Data Center is in Helsinki and is a key telecommunications hub in the Helsinki metropolitan area. You can take advantage of the Lauttasaari Data Center's pre-furnished data hall space, e.g., by certifying your critical data located in the Helsinki Data Center at almost 10 km away.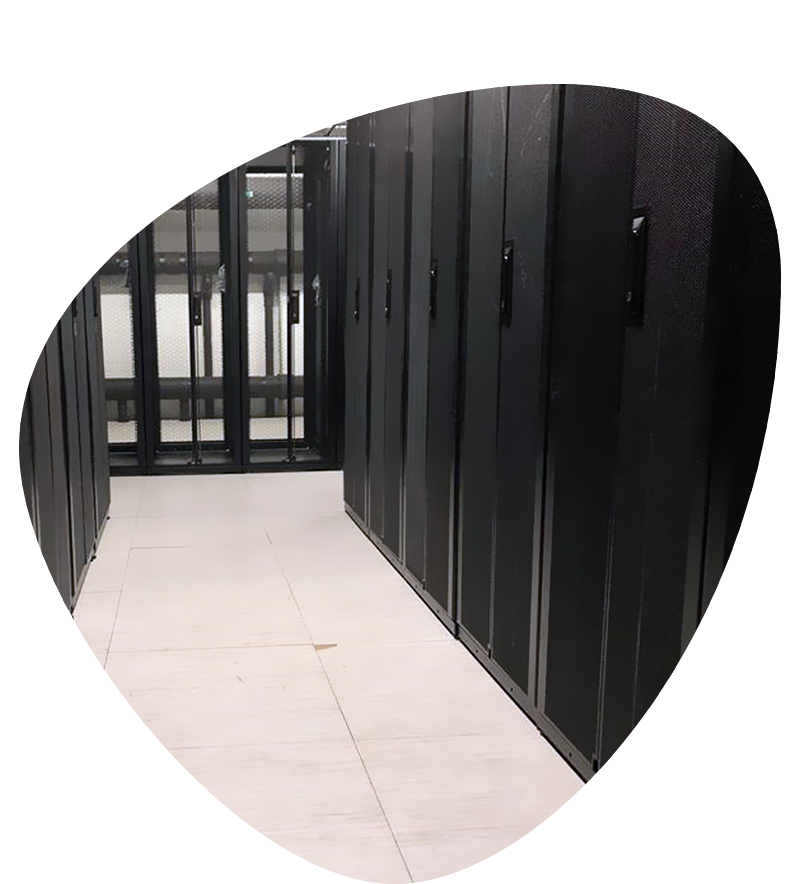 Lahti Data Center
Lahti Data Center provides very high-quality conditions for demanding data center needs. You can utilize the Lahti Data Center by securing your critical services in a state-of-the-art data hall approximately 100 km from the Helsinki Data Center.
Data Center terminology, explained
Rack Unit (RU) is a unit that discloses the height of a cabinet or an individual device, for example. 1 RU is 1.75 inches, or 44.45 mm high. Cabinets are usually 42 RU to 52 RU in size, to which a 1 RU or higher device is connected.
Customer-specific data hall
The customer's own data hall on the Telia Helsinki Data Center premises, designed and priced on a case-by-case basis.
The fibre optic cables of other operators than Telia are terminated at the cross-connection rooms (MeetMe rooms) of the Helsinki Data Center. There are four cross-connection rooms, and they are located close to the points where the cables enter inside.
A modern data center service for companies, public corporations, and operators. A secure way of locating your own server and data communications devices in facilities provided by Telia. Read more about the Colocation services.
Power Distribution Unit (PDU)
The cabinets are furnished with two Power Distribution Units (PDU). In Cabinet 52 RU, there are two PDUs which have 42 sockets each. PDU, which is suitable for monitoring phase/socket-specific consumption, can be ordered as a supplementary service.
Power and cooling capacity
Helsinki Data Center's power and cooling capacity scales according to the customer's needs. The power consumption of usage is measured and billed per cabinet. Helsinki Data Center's 52 RU cabinets capacity is up to 19.5 kW.
At the Helsinki Data Center, cooling air is provided to cabinets from under the raised floor. For this purpose, there is an empty space of about one meter deep under the floor for the cooling air. The raised floor consists of tiles 600 x 600 mm on top of a steel frame.
The power supply of the data center is implemented with two separate supplies backed up by UPS (Uninterrupted Power Supply) devices N+1 and an accumulator. N+1 means that there is enough redundancy capacity even if one device would break down.
The redundancy is also based on the use of generators N+1. "UPS 10 min/GEN N+1", for example, means that the power supply has 10 minutes of accumulator redundancy time and, in addition, generators will ensure a power supply in the case of power failures of over 10 minutes.