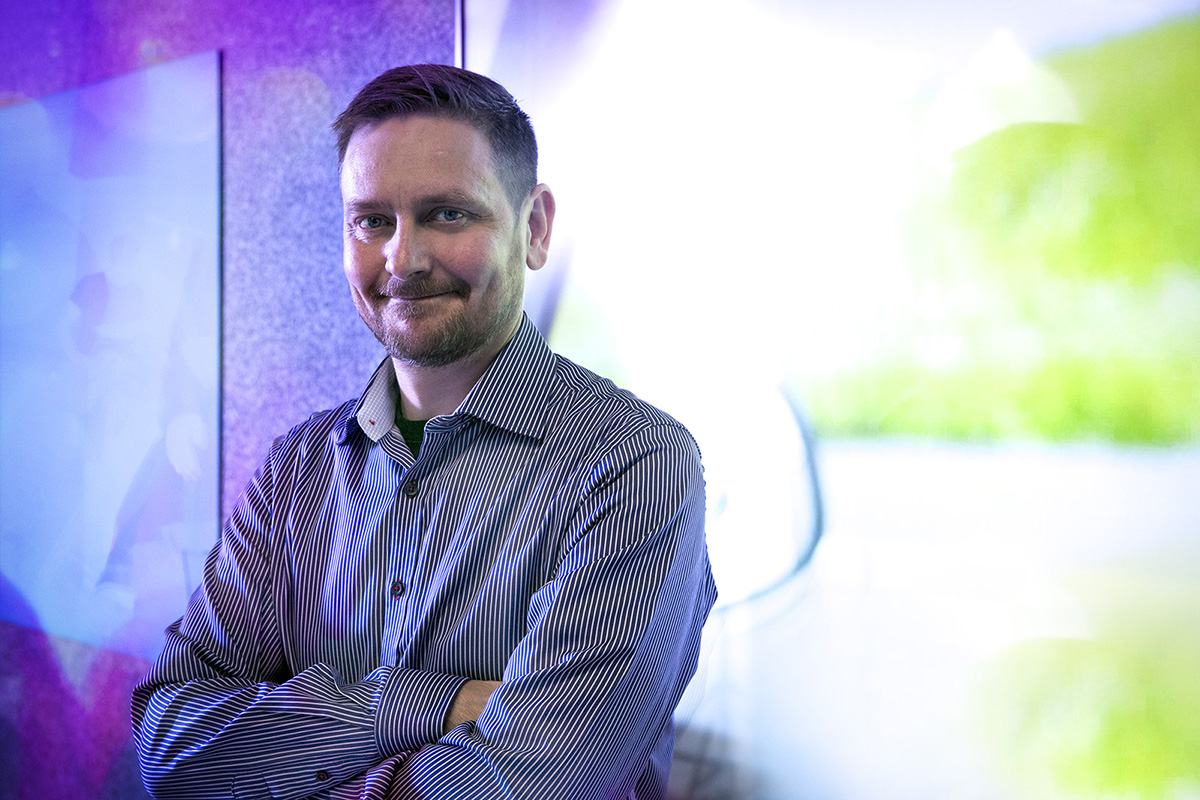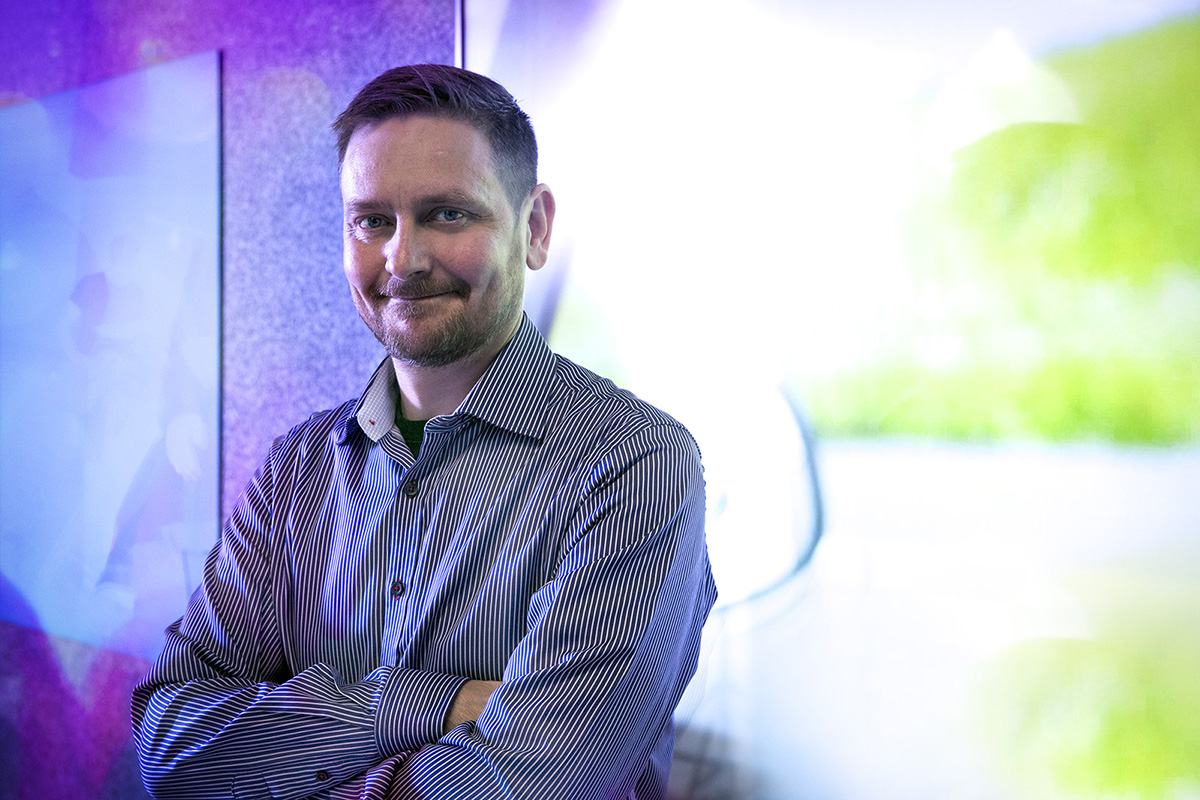 Smoother customer experience, cost savings and job satisfaction. This is what Telia gained by starting to use robots. At the same time, employees' worktime was freed from routines to other duties.
Invest one euro today, and you will have three euros in a month. This is the rule of thumb number one in software robotics. As the development continues and more artificial intelligence is involved, the three euros will become five.
"We have benefited enormously from the use of robotics and saved almost 5 million euros in less than a year – just by automating manual intermediate steps in the process by means of a robot," says Jarno Kekäläinen, Telia's Director of Process Automation and Robotics.
Few people are inspired and motivated by work that is repeated in the same way day after day. A robot acts, in fact, as a virtual assistant that takes care of repetitive routines. This allows people to focus on logical reasoning and other duties they are good at.
"The introduction of robots has made the whole company learn and grow, as we have had to start thinking in a new way. The employees whose work has been robotized have participated in the process. We have, for example, trained them to analyse robotics and even to encode robots. All of this has resulted in increased job satisfaction."
The development of artificial intelligence is still in its early stages, but the rate of development is high. According to Kekäläinen, it is essential to find the right applications for artificial intelligence.
"With computers, we are used to specifying everything from beginning to end. This is not how it works with artificial intelligence, as artificial intelligence keeps learning the whole time. To enable it to learn, we must challenge it."
A chatbot, for example, knows how to answer many questions like a human being. If the customer poses a question for which the chatbot has not learnt an answer, it is able to forward the customer seamlessly to a human customer agent. Chatbots already have human features.
"I tested our robot and told it that I don't quite understand an invoice. The robot answered that it didn't always understand invoices, either, but that it could tell me about Telia's supplementary services," says Kekäläinen.
THIS IS HOW TELIA USES ROBOTS
Intelligent process automation
This is how it works: Artificial intelligence monitors data measured by sensors and makes deductions based on it. If something out of the ordinary happens, for example, artificial intelligence makes the software robot take an action suitable for that particular situation, restoring the situation to normal. The incident and its diagnostics launch automation, and the process yields data. The essential thing is what happens when artificial intelligence is harnessed to interpret this data.
Example: The world is full of sensors, and various tools sending sensor data are already used, for example, in the reading of electricity consumption. Automation can launch a robot that invoices for the use of electricity. If there is anything unclear in the invoicing, the robot launches an investigation regarding the invoice before it is sent to the customer, which is a different approach compared with the traditional one.
Telia has harnessed intelligent process automation to facilitating invoicing. The agreements Telia has concluded over the years are in PDF format in various databases. Artificial intelligence is able to read the customer's entire agreement history in the agreement archive and compare it with the data in the systems.
"Sometimes it may be difficult to keep in mind what we have actually agreed, as agreements can be rather long. If artificial intelligence detects differences, it launches a robot that enters the correct data in the systems. This means considerably reducing net sales leakage, i.e. failing to invoice the customer for something or keeping invoicing blocks inadvertently switched on," says Kekäläinen.
Software robotics
This is how it works: Robotics can be taught simple rules related to decision-making. On the basis of them, the robot digs around databases to find information and interprets it. This makes it possible to run reports and, for example, change product prices on sales channels without having to involve any human being in the process. When robotics is made part of the workflow, customer agents are freed to do customer work for which robots and artificial do not yet have the required emotional capability.
Example: To be able to credit a customer, for example, we need at first a decision. Entering the decision in the company's systems may take up to ten minutes of a human being. A customer agent is unable to discuss simultaneously with a customer, find the customer's profile data and carry out add-on sales. The customer agent has to concentrate on the crediting.
A credit decision taken at Telia launches a robot that enters the data in the system. The customer agent can carry out add-on sales at the same time. When the robot indicates that it has completed the task, the customer agent can tell the customer that the credit will be shown in the next month's invoice – and continue to carry out add-on sales.
"Those who have seen robots' inputs directly in their own sales bonuses say that this has made their work easier. Customers do not necessarily notice anything, but they get more seamless service," says Kekäläinen.
Self-directed programs
This is how it works: The critical processes to be protected by a robot in the company's information systems have to be predefined. If an information security attack is targeted at the company or the volume of incoming network traffic is exceptionally high for some other reason, the robot is able to restrict the volume of incoming data and prioritize the processes and the memory capacity that are the most critical to the business. This can be done, for example, by increasing processor capacity by decreasing the capacity of applications that are not critical to the business. This is a way of ensuring that the system will not go down.
Example: The launch of a new iPhone always leads to a huge rush in Telia's systems. Overcapacity costs a great deal, and therefore systems are dimensioned and built to tolerate loads within a certain range of variation. The problem is peak hours. If they are not taken into account, systems will go down and customers will be unable to buy anything, as the service is unavailable.
"Receiving orders and performing credit checks, for example, are critical functions. Sending orders immediately to the delivery pipeline and logistics are not as critical. They can wait until capacity is again available. A robot is able to adjust this by itself," Kekäläinen explains.
Automation software
This is how it works: When we develop a new information system, we must test its source code and integration. Testing is partly repetitive work that can be expedited by testing automation. This makes the software quality uniform or even better than without automation. Automation also makes it possible to test how everything looks from the user's perspective. A larger part of people's worktime can be used for fine-tuning the user interface ergonomics for the customer's benefit.
Example: Telia uses automation software for instance in the development of its systems. The software is module tested, integration tested, and piloted in the production environments. All routine testing is performed by means of testing automation.
According to Kekäläinen, automation software provides tools for the sales of supplementary services, for example. "A customer agent or large account manager can easily see what kinds of agreements and service experiences the customer has had. At the same time they can ensure that they are not selling the customer a product but a solution to meet the customer needs."