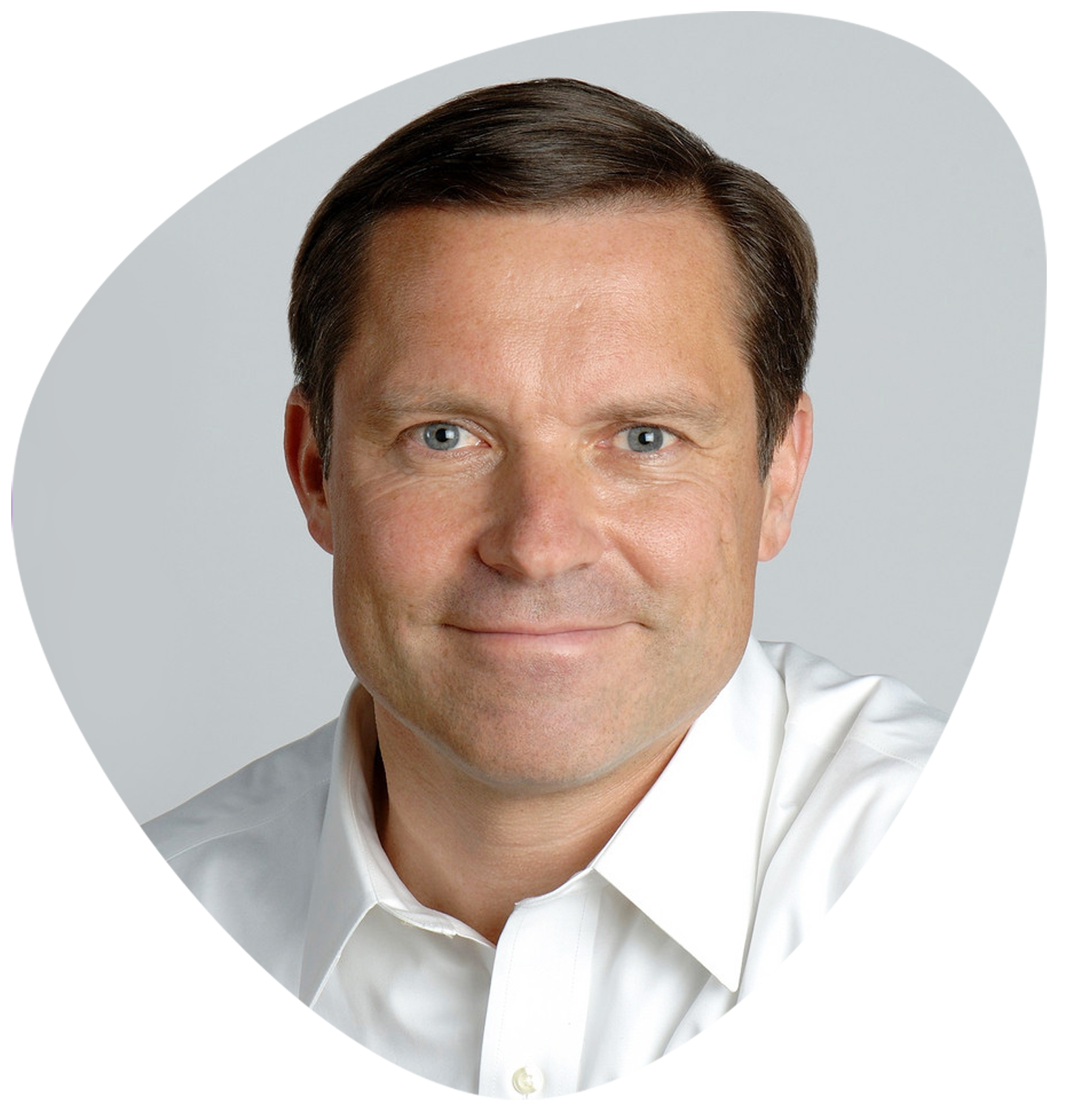 mårten mickos
CEO, HackerOne
Mickos is the CEO of HackerOne, a company with a community of over 400,000 ethical hackers who help companies reduce cyber risk. Mårten is a builder of companies and an expert on disruptive technology shifts. He created the acclaimed School of Herring that helps startup CEOs worldwide with leadership and growth.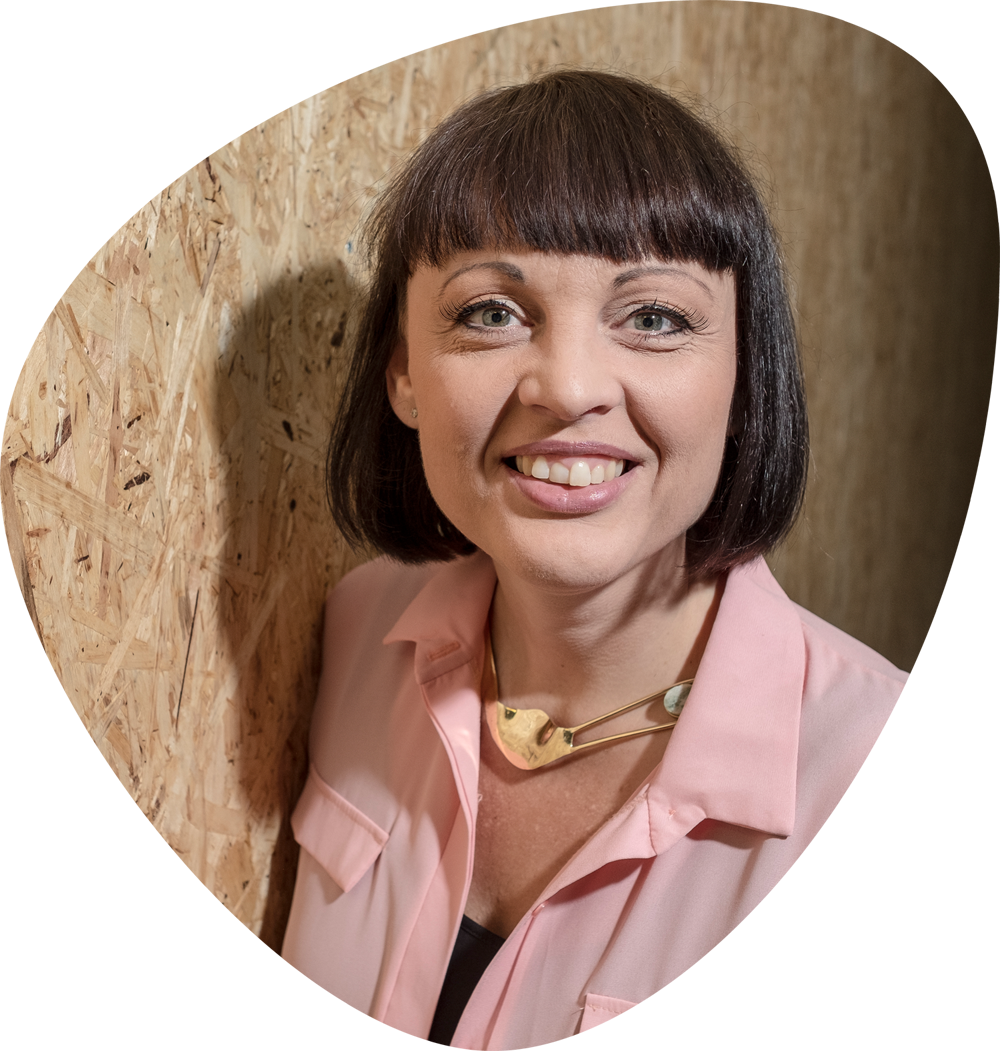 LAILA PAWLAK
Co-Founder & Chief Executive Officer of SingularityU Nordic
Pawlak is the co-founder & CEO of SingularityU Nordic as well as a faculty member and moderator at Singularity University. Laila has been awarded the prestigious Experience Management Achievement Award, has been recognized as one of the top 100 most talented business executives in Denmark, and has been nominated for Female Entrepreneur of the Year twice. She is an active angel investor, board member and advisor to politicians and organizations.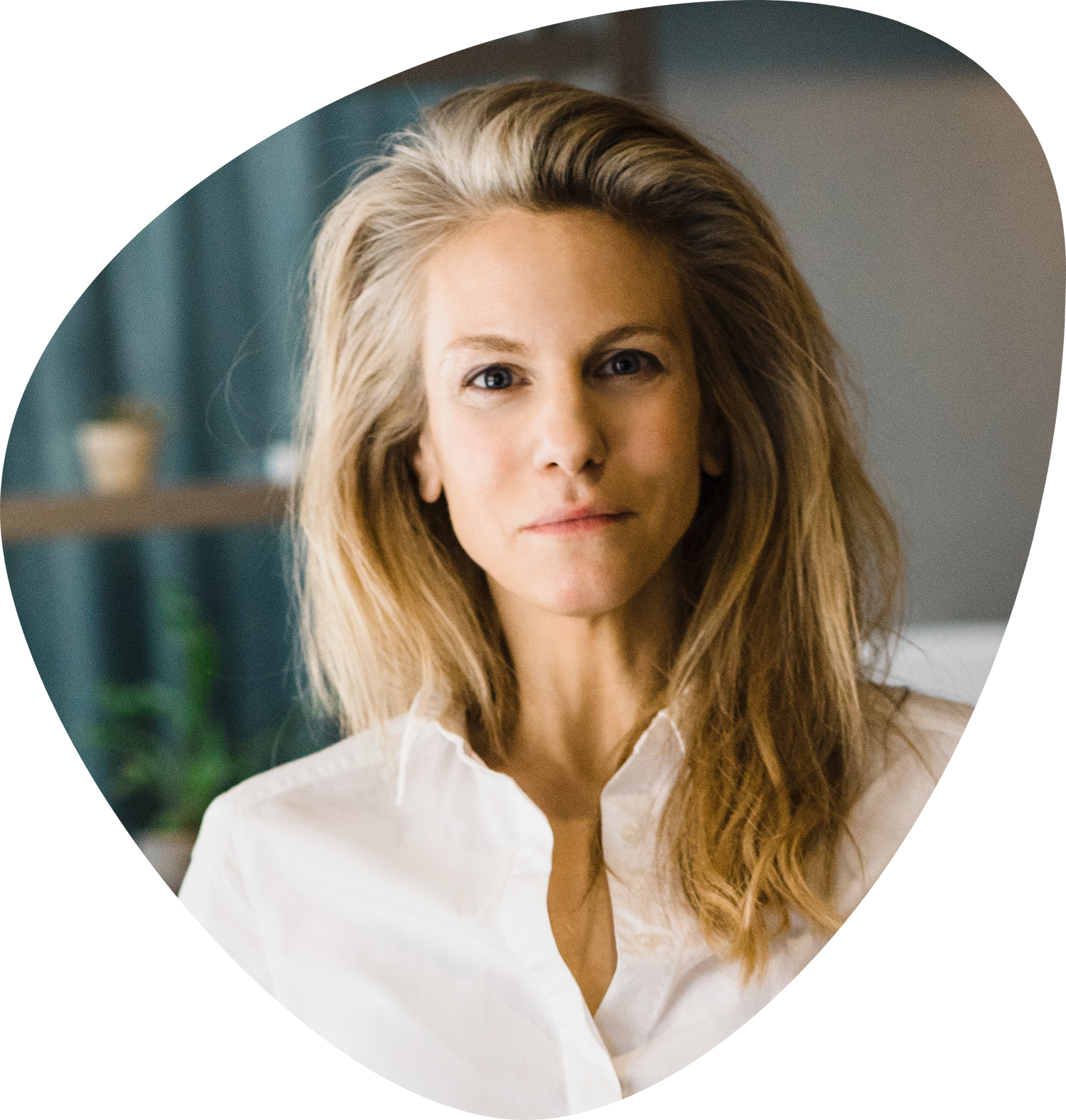 Anna Felländer
Co-founder AI Sustainability Center
Felländer is a digital economist, affiliated with the Royal Institute of Technology and most recently served as chief economist at Swedbank, one of Sweden's leading banks. She worked in the Swedish government for 10 years and is one of Sweden's leading experts and government advisors on the effects of digitalization on organizations, society, and the economy.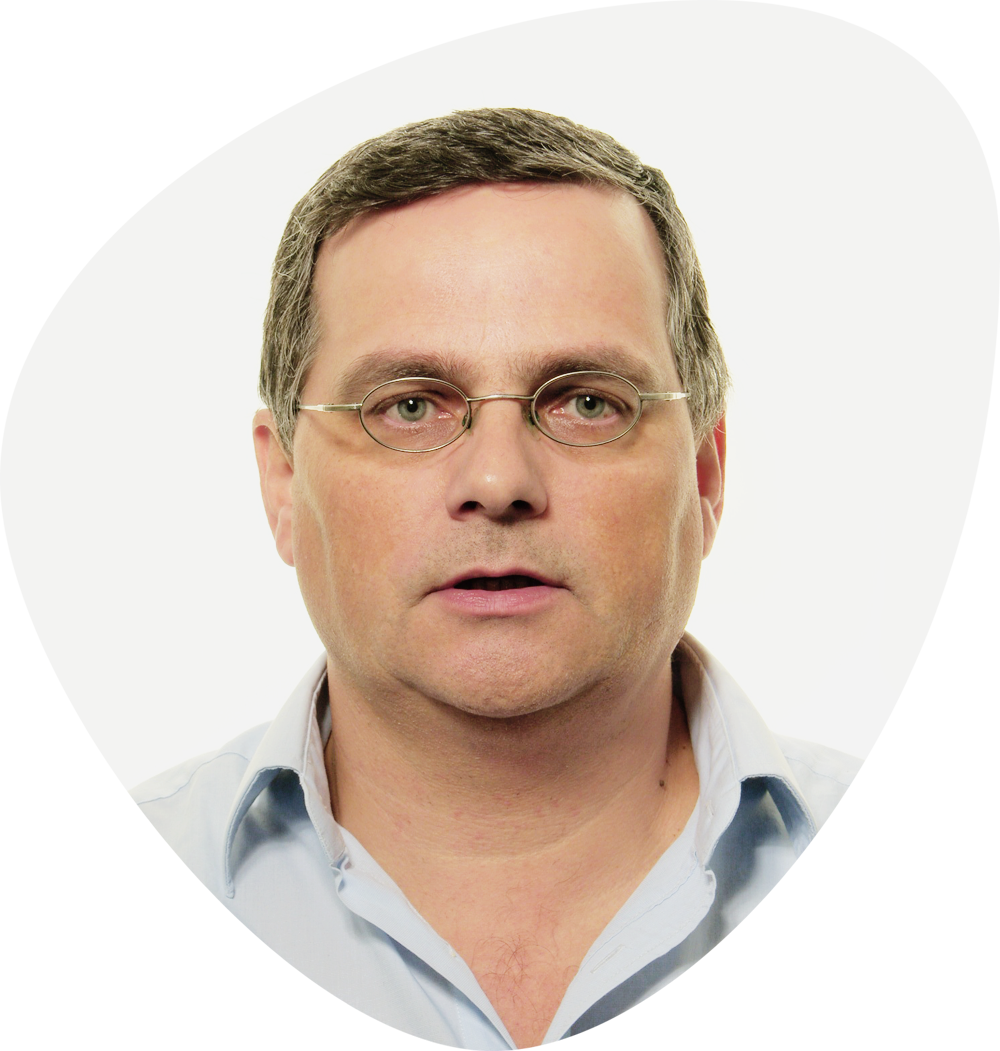 Johan witters
Busdev SD-WAN, Nokia - Nuage
Johan started in the research division of Alcatel. Since then he held several positions with an end-to-end solution-focus. He also worked as a business consultant in the IP division, being responsible for IP & Ethernet business data services and cloud services. Currently, he is responsible for business development for Nokia/Nuage's SD-WAN solution as well as for the evolution of business services including SDN and NFV.
He holds a PhD in Physics from the University of Antwerp, Belgium as well as several telecom patents. He has been a speaker at numerous conferences and actively participating for years as MEF EMEA marketing co-chair.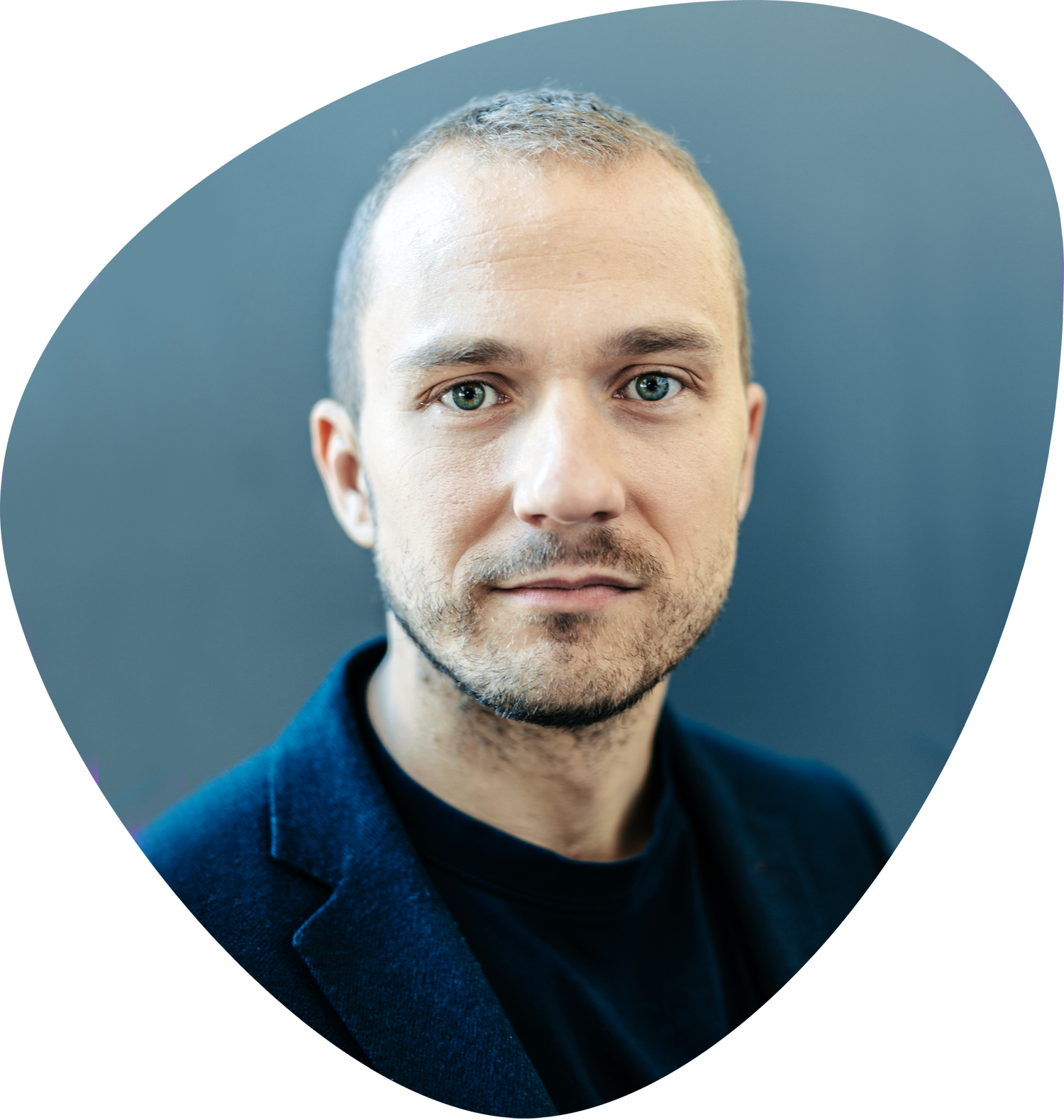 SAMI HONKONEN
CEO, Tomorrow Tech
Honkonen is the CEO of Tomorrow Tech and Digitaalinen asuntokauppa DIAS Oy (DIAS is the Finnnish acronym for digital housing trading). He is also host of the Boss Level Podcast. Honkonen is an expert in modern management and digitalization. The leadership experience he gained over his 11-year career at Reaktor provides a solid foundation for his vision. He is a pioneer in software development methods and in agile management practices.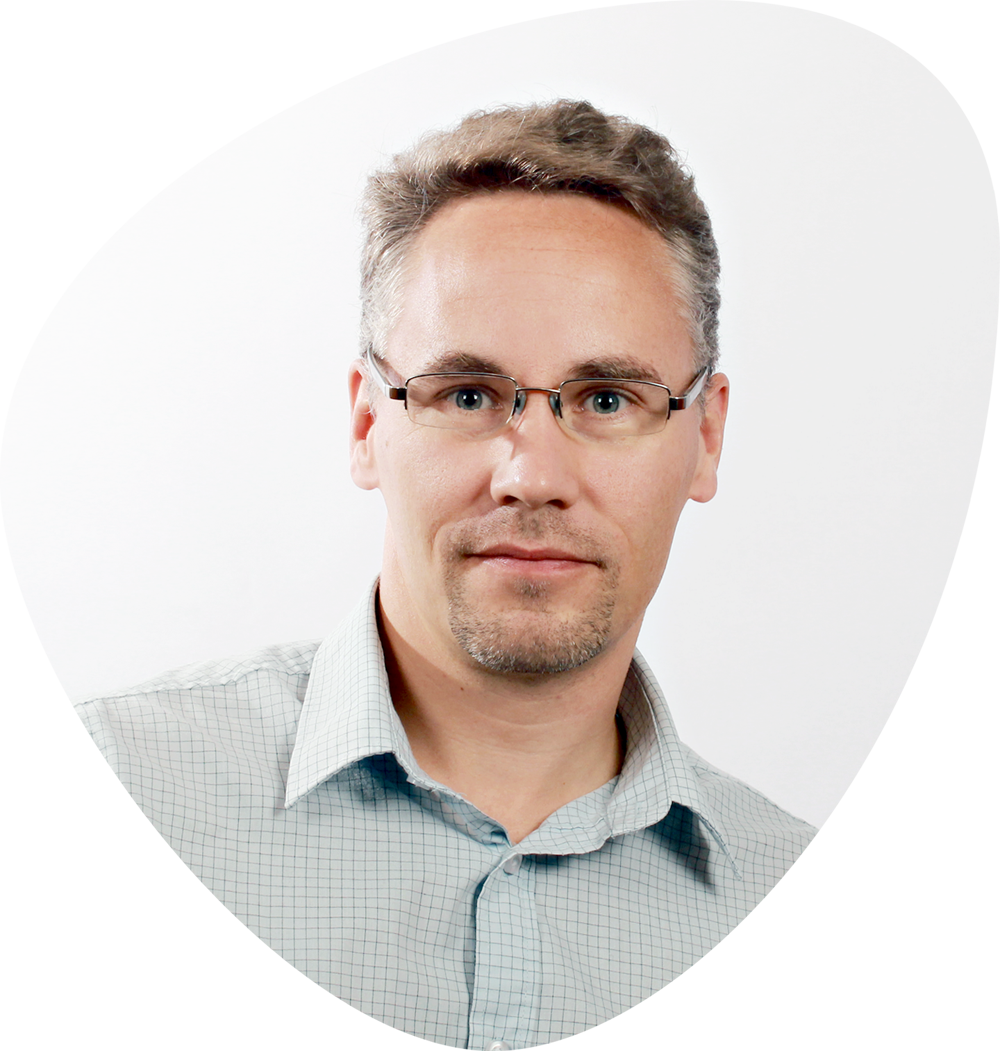 arsi heinonen
ICT Security Officer, European Chemicals Agency
Heinonen is ICT Security Officer at The European Chemicals Agency, an EU agency working for safety use of chemicals. He has 20 years of experience in information and cyber security field. Before ECHA he worked several years as a security manager in a major IT outsourcing company and as an information security expert at Finnish national Computer Emergency Response Team (CERT-FI) that is currently part of National Cyber Security Centre.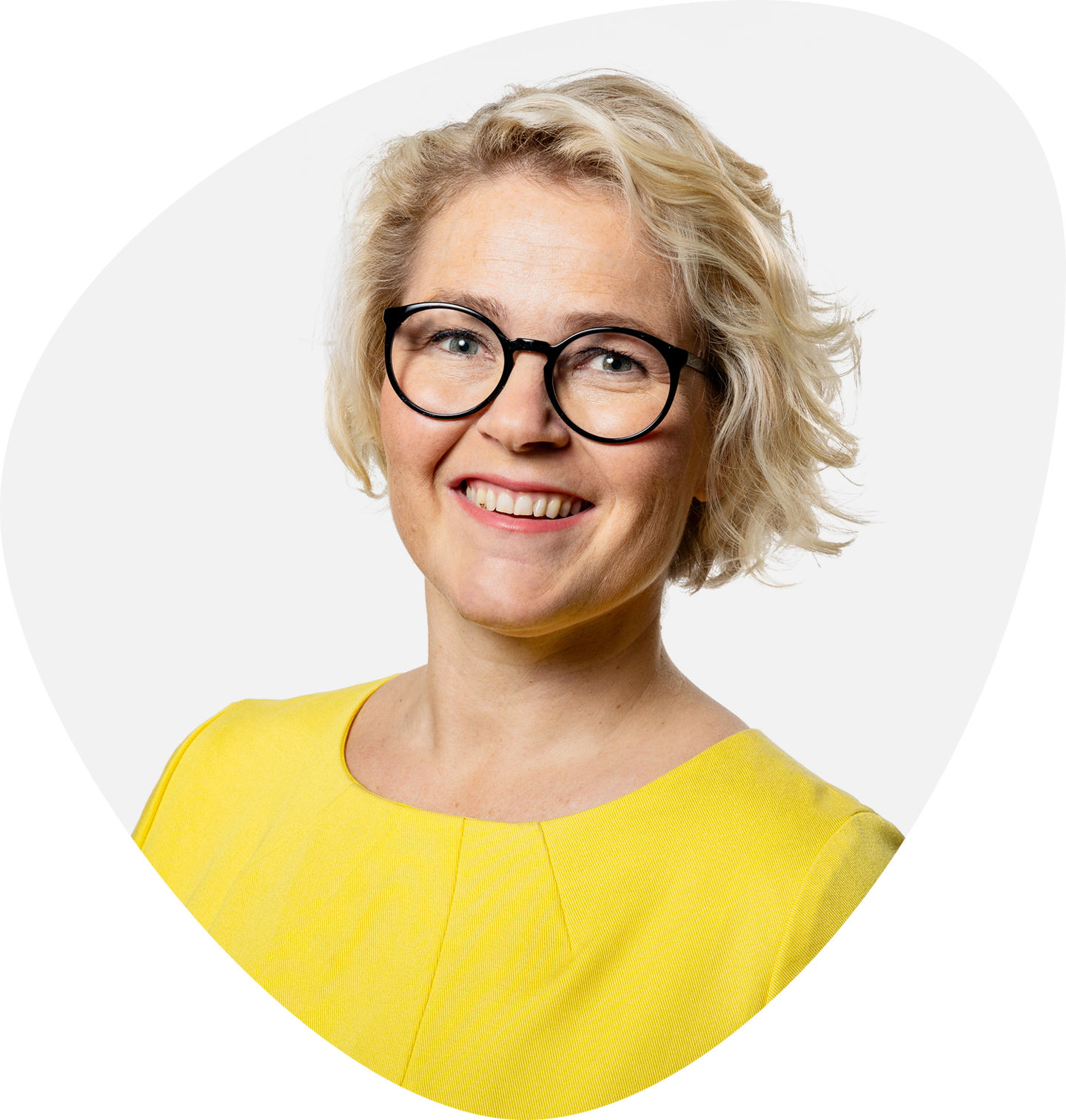 Miapetra Kumpula-Natri
MEP, European Parliament
Kumpula-Natri is a Member of the European Parliament representing Finland and the S&D Group. Miapetra is eager to find sustainable solutions to climate change and Energy sector. She is looking for more investments in research, knowledge and fair working life through the European cooperation. Digitalization and teleoperation markets are close to her heart, and in the European Parliament she is also known as "Madame Roaming" and "Digi-MEP.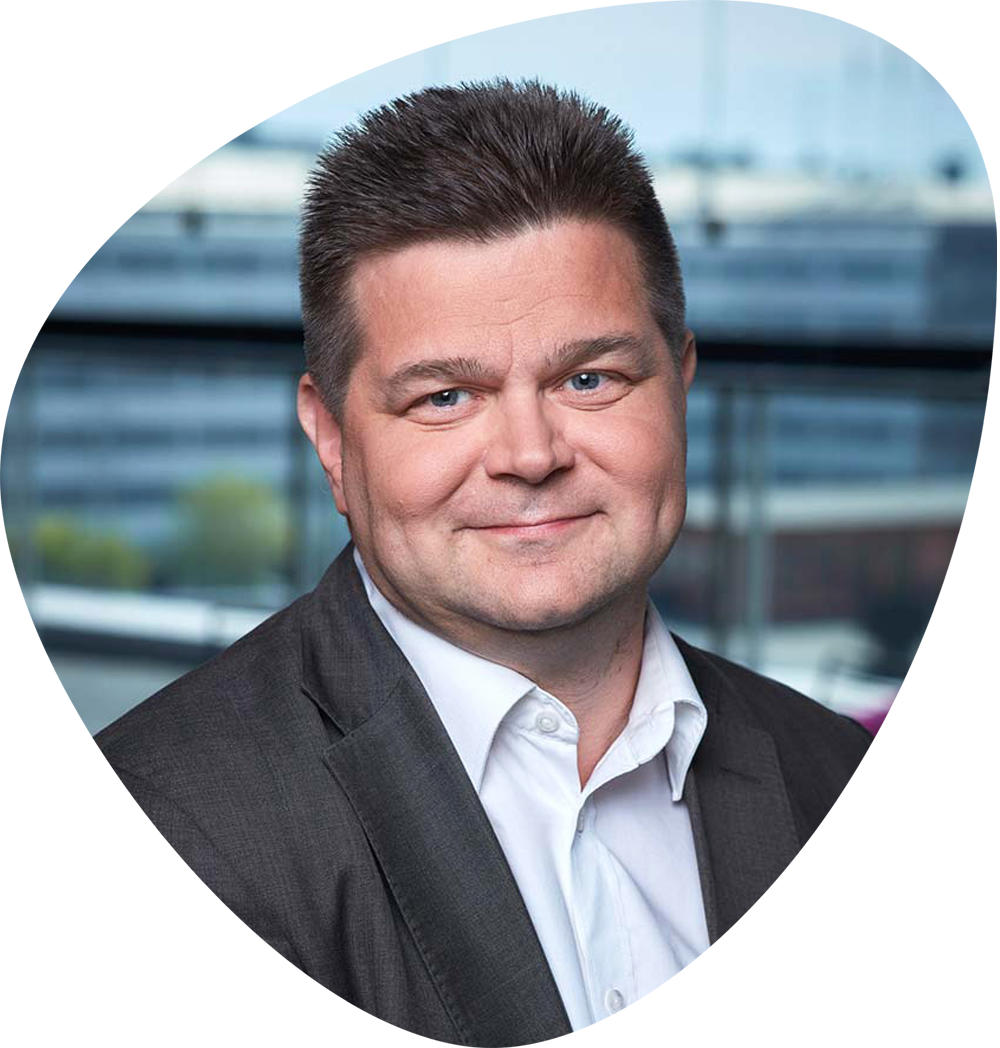 Jari Rapo
Vice President, Head of Enterprise Business Unit, Telia
Rapo started working at Telia in 1995 and has held numerous product management and development, strategic and financial roles before taking on his current position. Today he is an experienced leader and responsible for Telia's B2B business. Rapo believes that the most important thing for the success of a company is to make sure the right people are in the right place.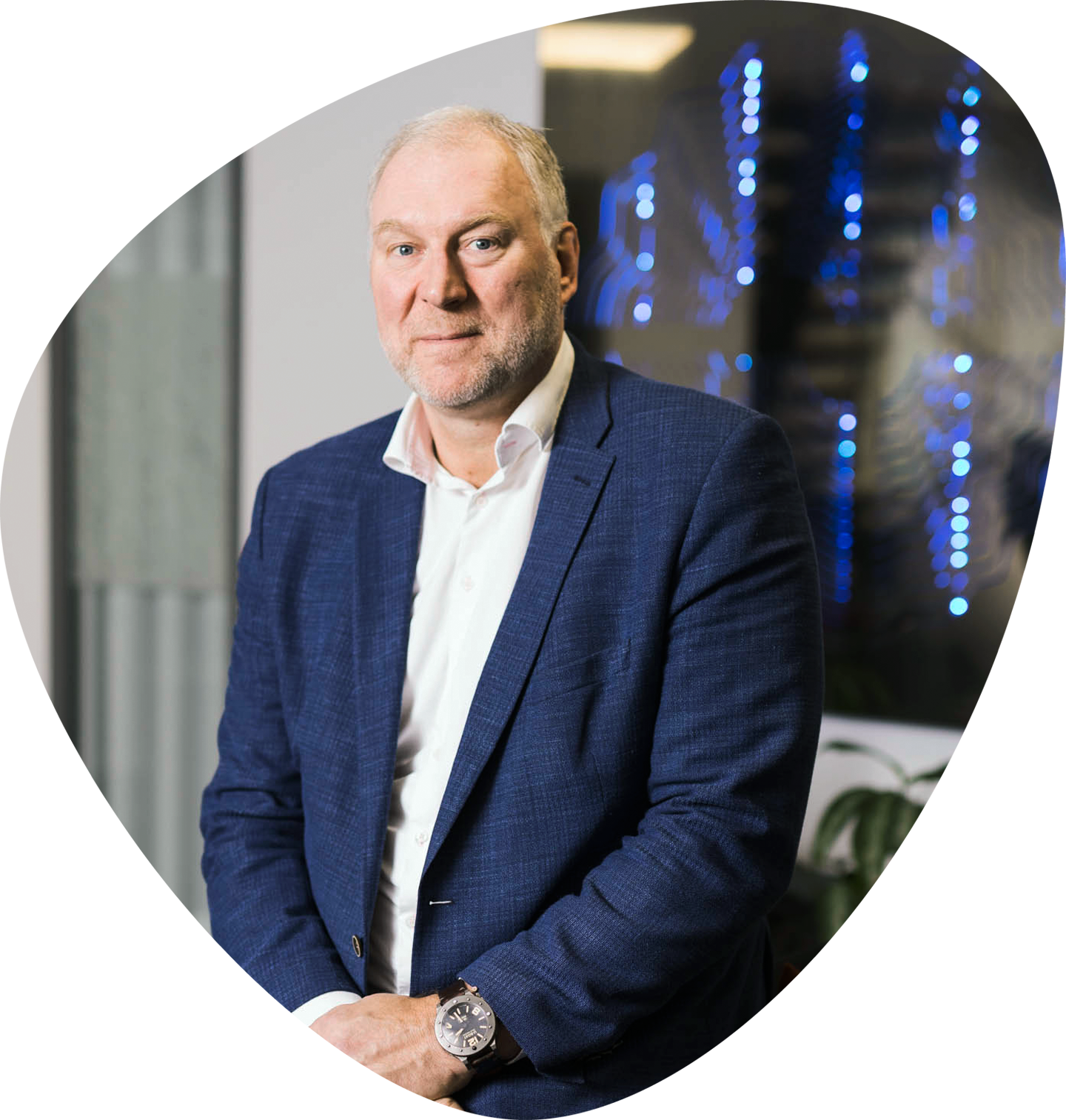 Stein-Erik Vellan
CEO, Telia Finland
Stein-Erik Vellan is CEO of Telia Finland and a member of the Group Executive Management. Before joining Telia Company in 2017, Stein-Erik Vellan has worked with Telenor Group since 2001 in various managerial positions in Norway and internationally, including CEO of Telenor's operations in India, Serbia and Bulgaria, respectively. He is chair of Onsagers A/S.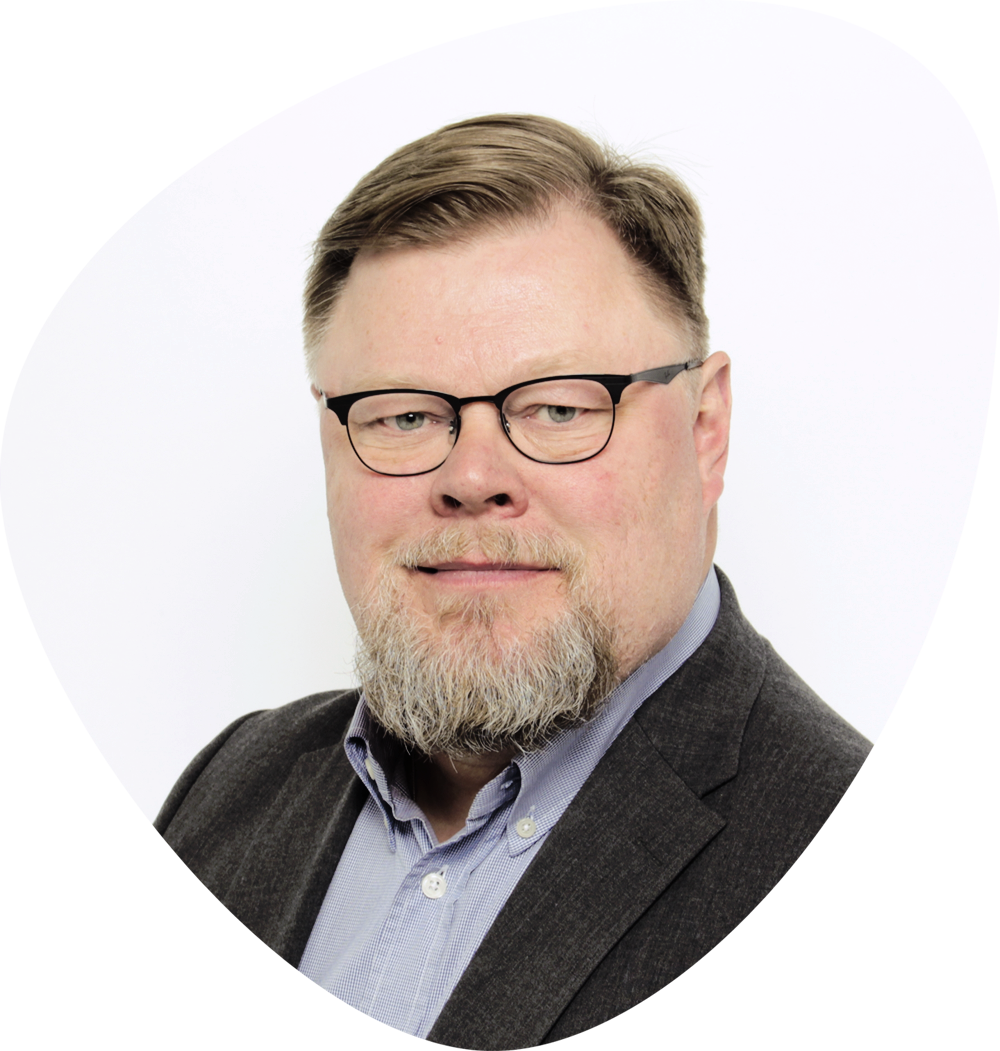 mikko vastela
Chief Information Officer, LähiTapiola Group
Mikko Vastela is Chief Information Officer at LähiTapiola Group. He is in charge of the Group's ICT services, security and system transformation projects.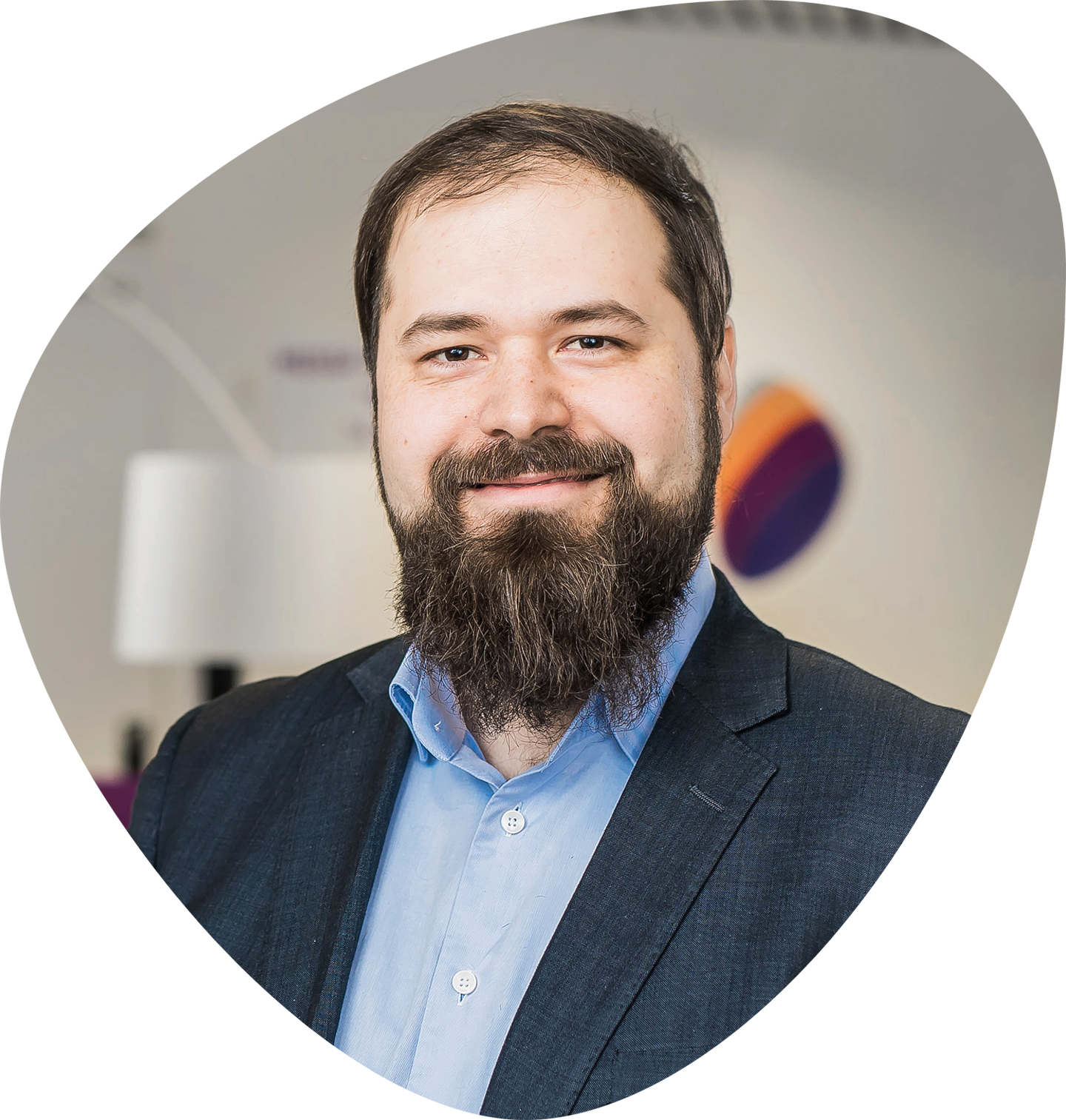 janne mikola
Product Manager, Telia SD-WAN
Mikola is the creative force behind Telia's software and cloud-based network services. His mission is to make automation as a fundamental part of the services Telia deploys to the customers. Next, he is pushing to make them intent-driven and autonomous. He has been referenced in peer-reviewed publications, has patents on network automation and takes active part in the dialogue of future direction of networks by appearing as a speaker in international conferences on automation, such as SD-WAN Summit and SReXperts.
Fredrik Lemming
Sales Director Nordic, CIS
Fredrik Lemming has been working with customer experience and Customer service solutions for more than 18 years in the Nordic market, renown for its high digitalizing maturity and early adoption of new technology.
Customer experience management is a core competence area and something that he is passionate about, especially now, when more than ever, success factors are personal and relevant customer meetings regardless of channel and time and place of the day.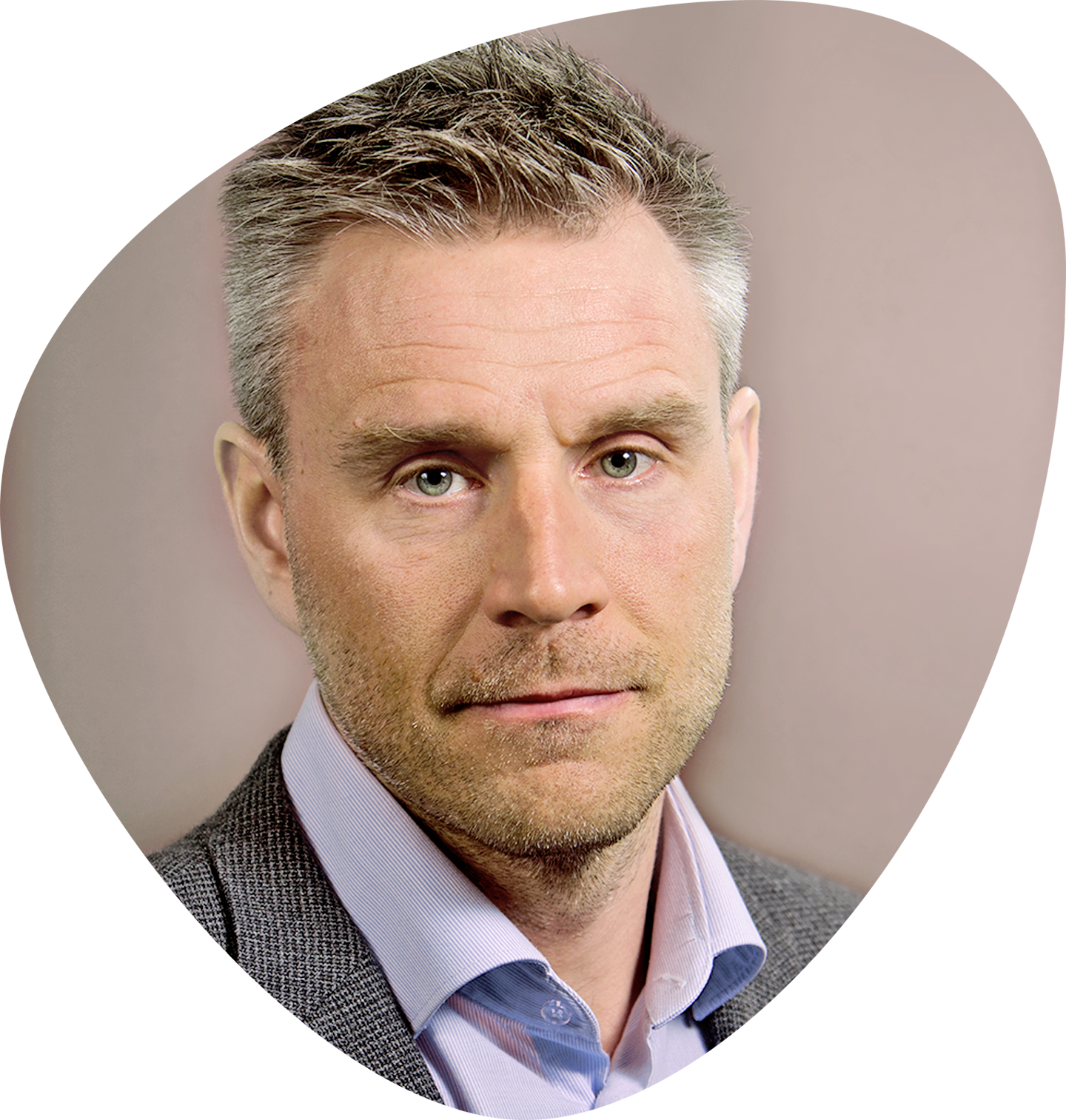 Antti Backman
Global Partner Manager, IAM, Telia
Antti Backman is an identity lifecycle master data visionary and global partner manager at Telia Cygate. He has almost 20 years of experience in international software business with focus on identity lifecycle management for the past decade.
Antti holds extensive understanding and perspective on identity management and access management business solutions.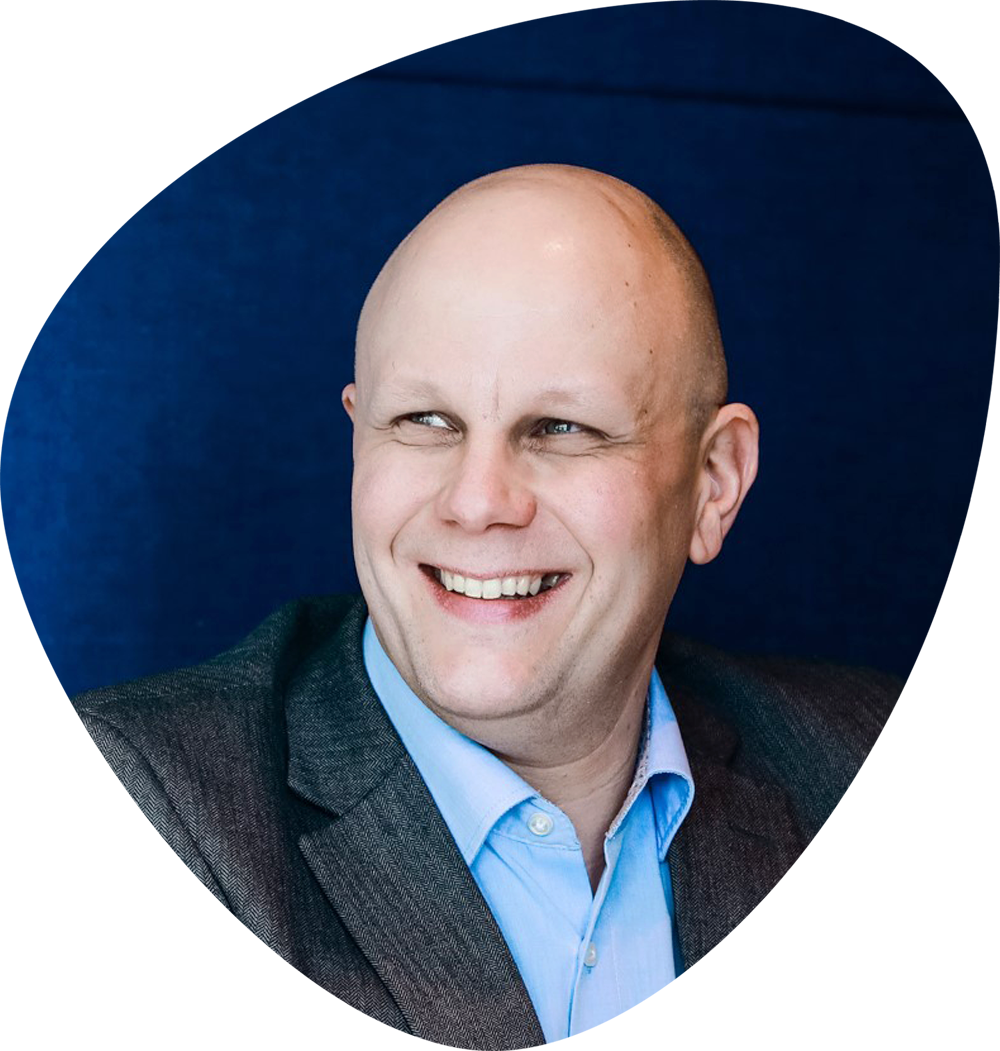 Mikko Viitaila
National Technology Officer (NTO), Microsoft Finland
Mikko Viitaila is the National Technology Officer of Microsoft Finland. His responsibilities include helping customers unveil the possibilities of new technology and advancing secure digitalization. Mikko has more than 20 years of experience in IT and cybersecurity in both public and private sector organizations.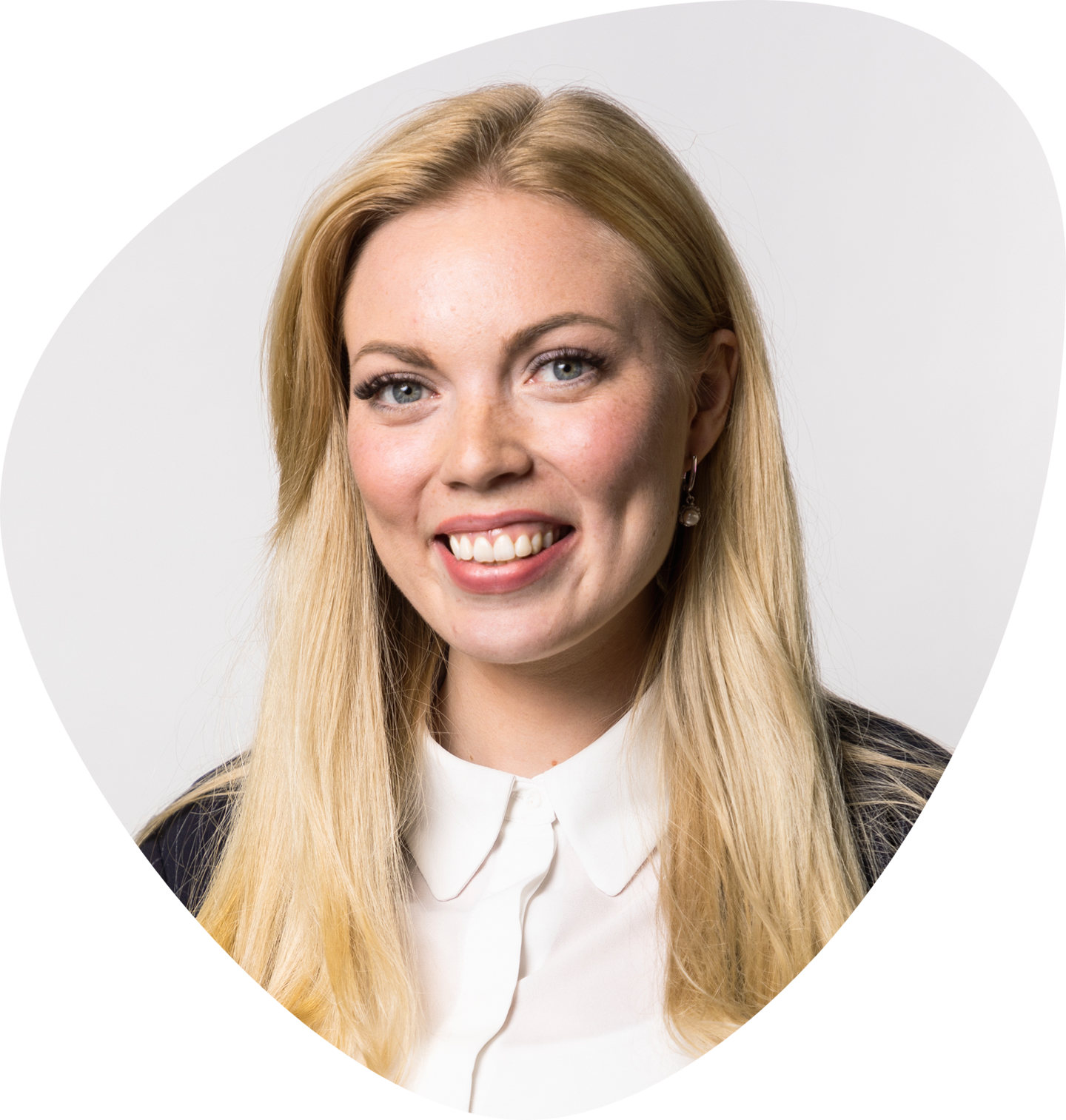 Kia Tahvanainen
AI Lead, Telia Finland
Kia Tahvanainen was leading the deploying of the AI operations in Telia Finland and nowadays creating new business area aiming to support Telia's customer's business with process automation and artificial intelligence for example machine learning, machine vision and speech recognition. Kia's passion is to find ways to support people and organizations to be at their best with technology.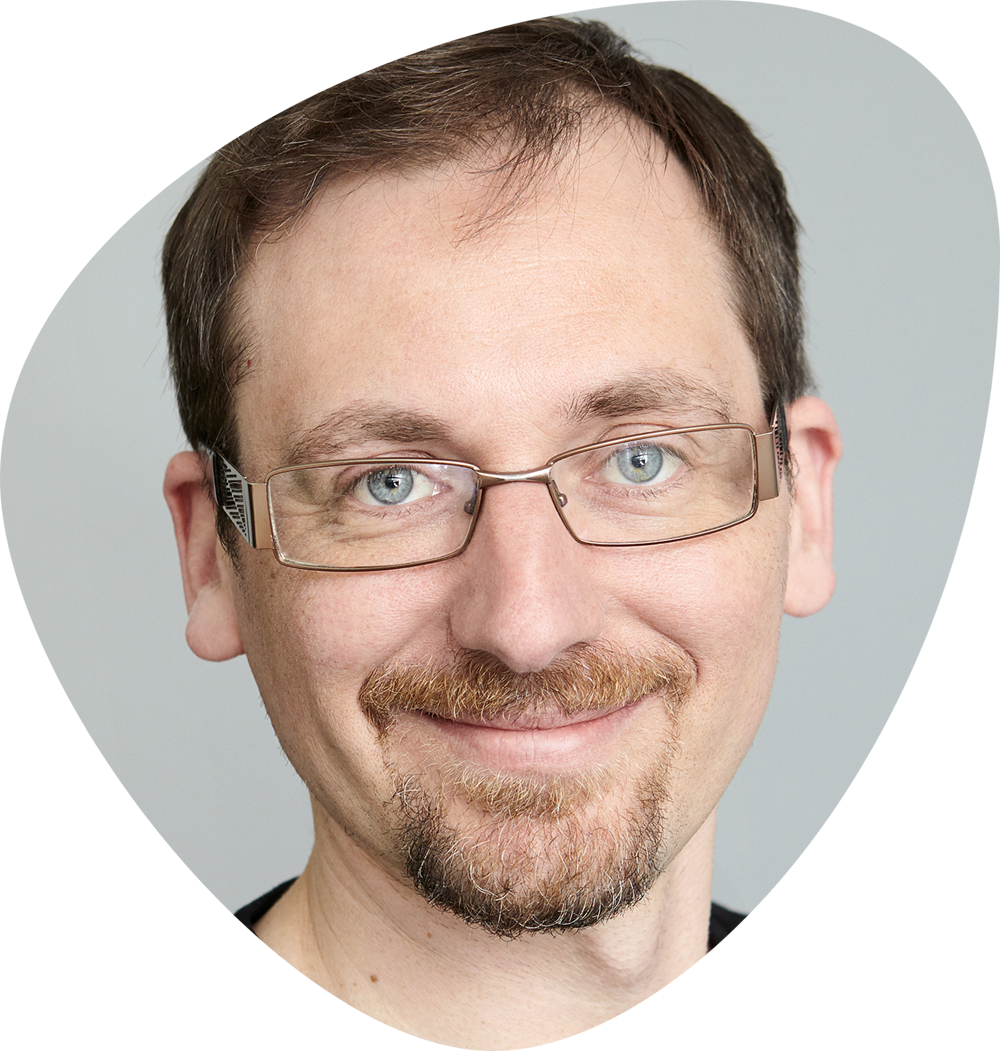 Sampo Pasanen
Managing Director, Reaktor Finland
Sampo is the Managing Director at Reaktor Finland. Working with top talents and forerunner organisations has helped Sampo to build deep understanding of high-performing digital companies around the world. Empowering people, focusing on impact, and drilling down to the essence of things are the cornerstones of Sampo's leadership ethos.
Sampo is an advisor and board member to many Reaktor ecosystem companies, and is enthusiastic about building deep partnerships and achieving real impact with customers and the society at large.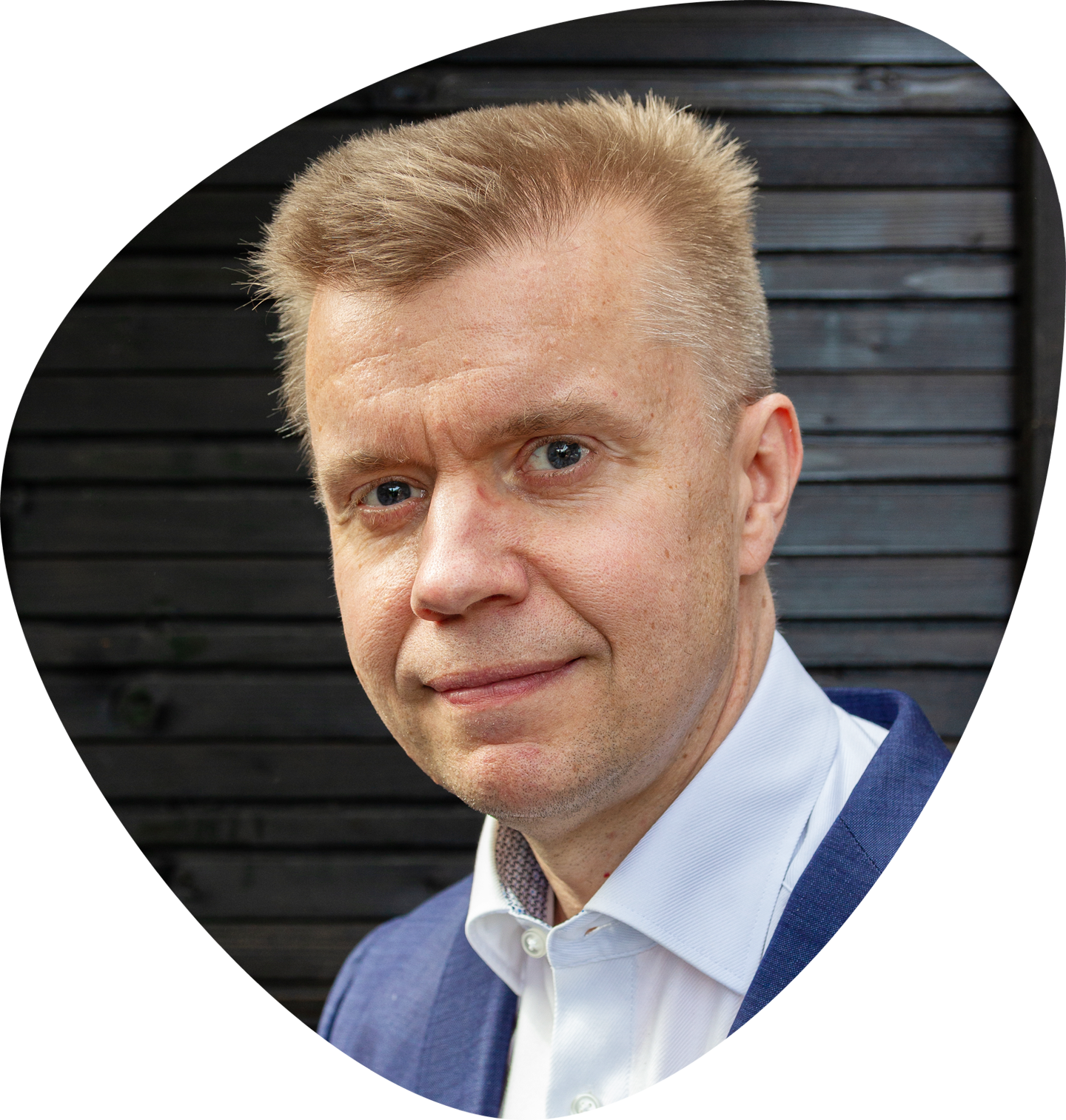 Simo Säynevirta
Digital Lead, ABB
Simo Säynevirta is leading the digitalization development at ABB Oy. His work has covered a wide spectrum of areas from development of Industrial Internet of Things platforms to applications of technology in manufacturing, utilities and transport and infrastructure industries.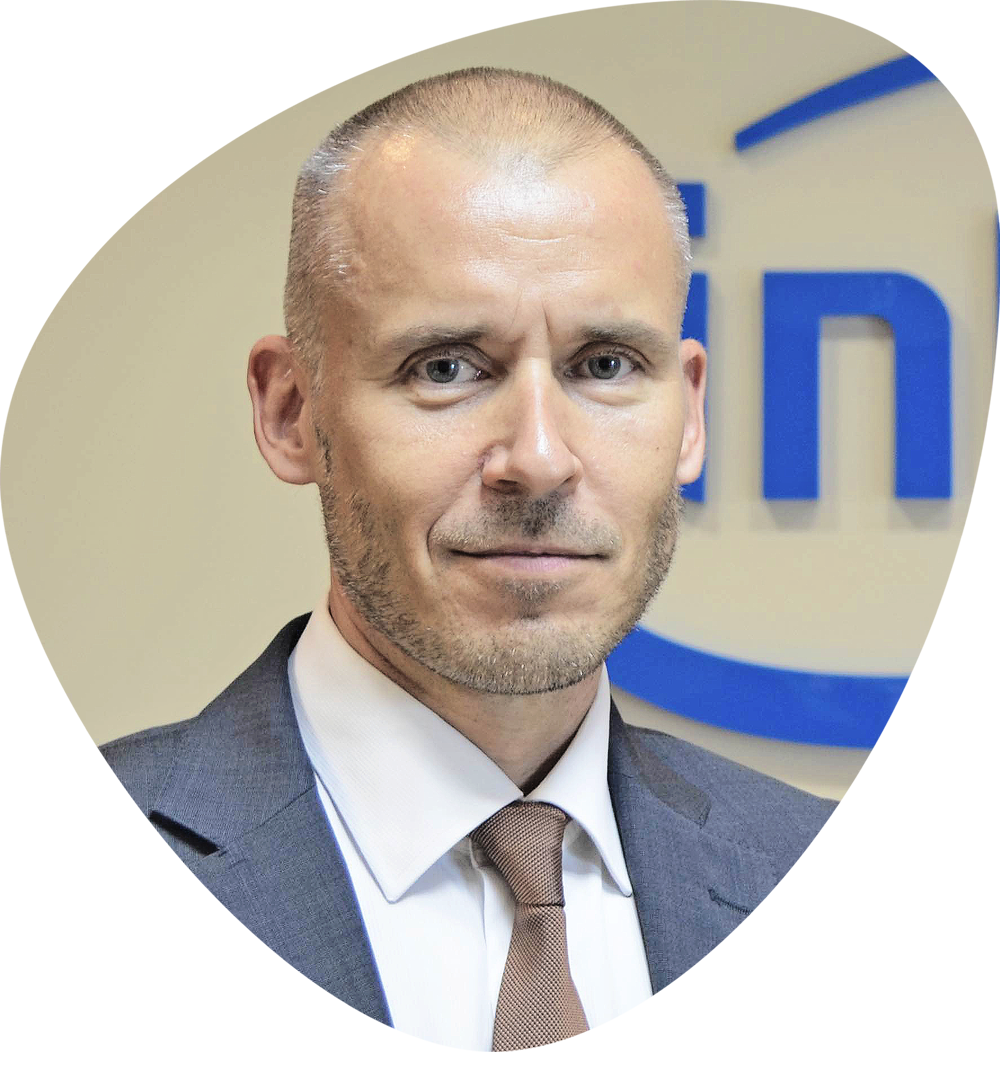 Tommi Raitio
Director of Business Development, Enterprise & Government, EMEA-T, Intel Corporation
Tommi Raitio is responsible of Business Development for Enterprise & Government segment in Nordics, Benelux, Switzerland, Italy and Spain. In this capacity Tommi leads a team of highly experienced Account Executives and Business Development Managers covering many of Intel's largest and most important customers and partners in Europe. In addition, Tommi leads Intel's Enterprise 5G business development across EMEA.
Tommi joined Intel in 2006 and has since held a variety of Senior positions in key account management, sales, and business development. Prior to his current role Tommi led Intel's telecommunications and IoT businesses in Middle East and Africa.
Tommi is an Alumni of Helsinki School of Economics and London Business School.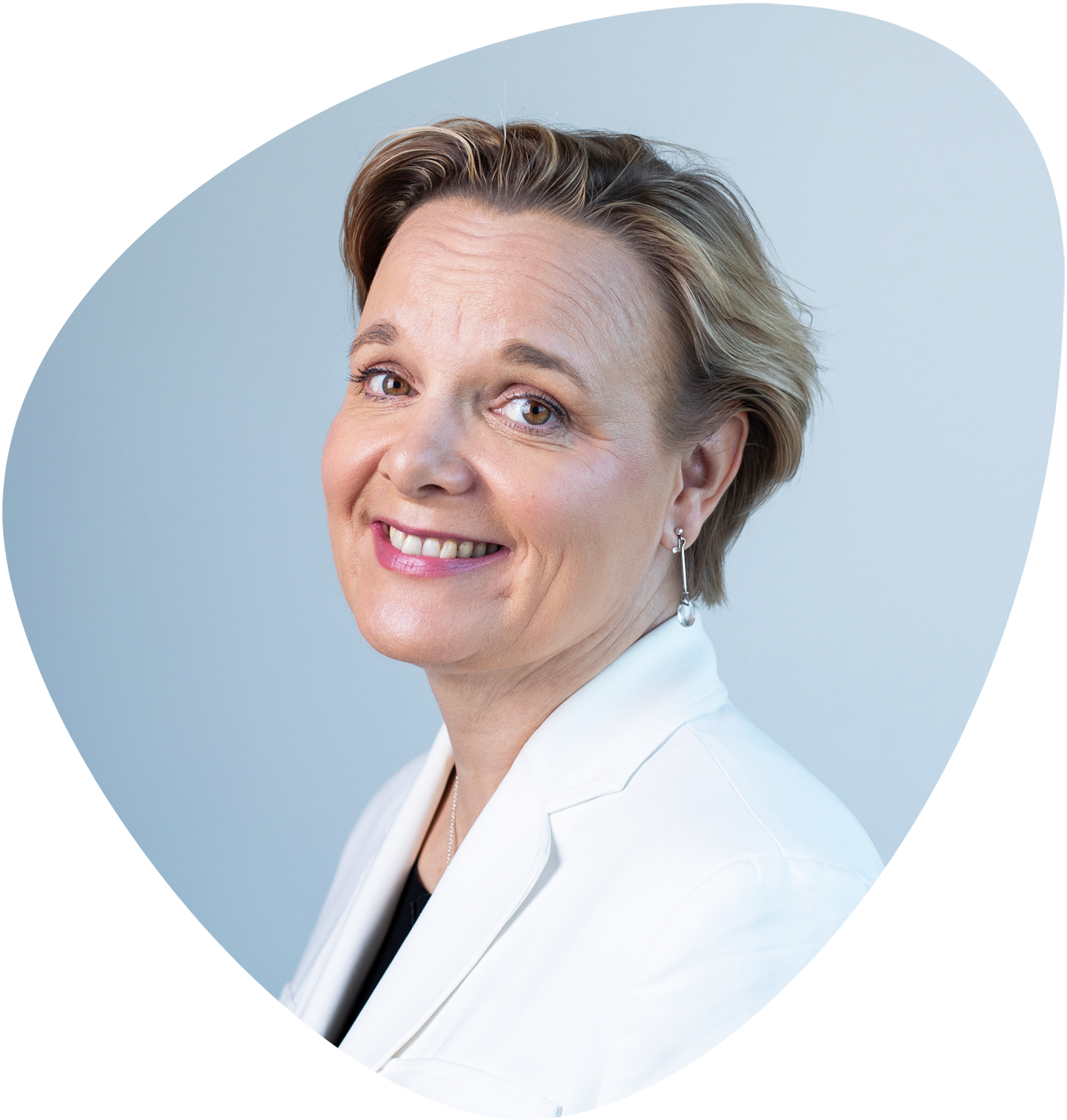 Katri Harra-Salonen
Digital Leader
Katri is a seasoned digital leader, latest responsible for the digital transformation of Finnair. She started digitalising businesses with a strong vision already in the 1990s and has worked for industries ranging from telecoms and retail to travel.
Katri has worked with both leading digital agencies, industry disruptors and stock-listed companies at home and abroad. Her leadership thinking has been influenced by managing the early days of internet, playing basketball and working in leadership teams and on boards.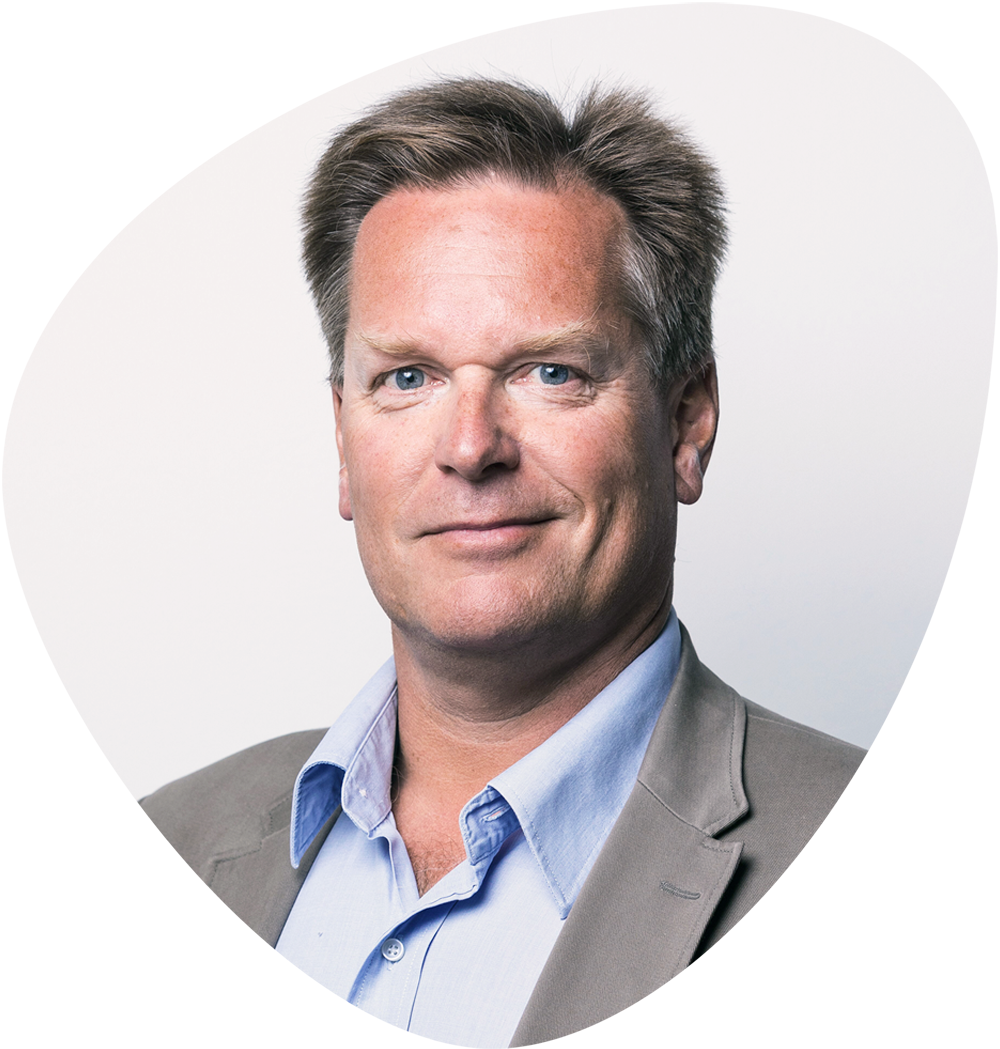 Henri Harmia
Head of Strategy, IT Services, Telia Finland
Harmia advances the strategy development of Telia's IT Services product area. His unique expertise of the company and the industry as whole is the driving force behind the creation of winning go-to-market strategies, successful service portfolios and the development of highly scalable business models.
Harmia has previously held positions in Telia's strategy, business development and sales operations. Henri is an Alumni of Helsinki School of Economics and Business Administration and Helsinki University of Technology.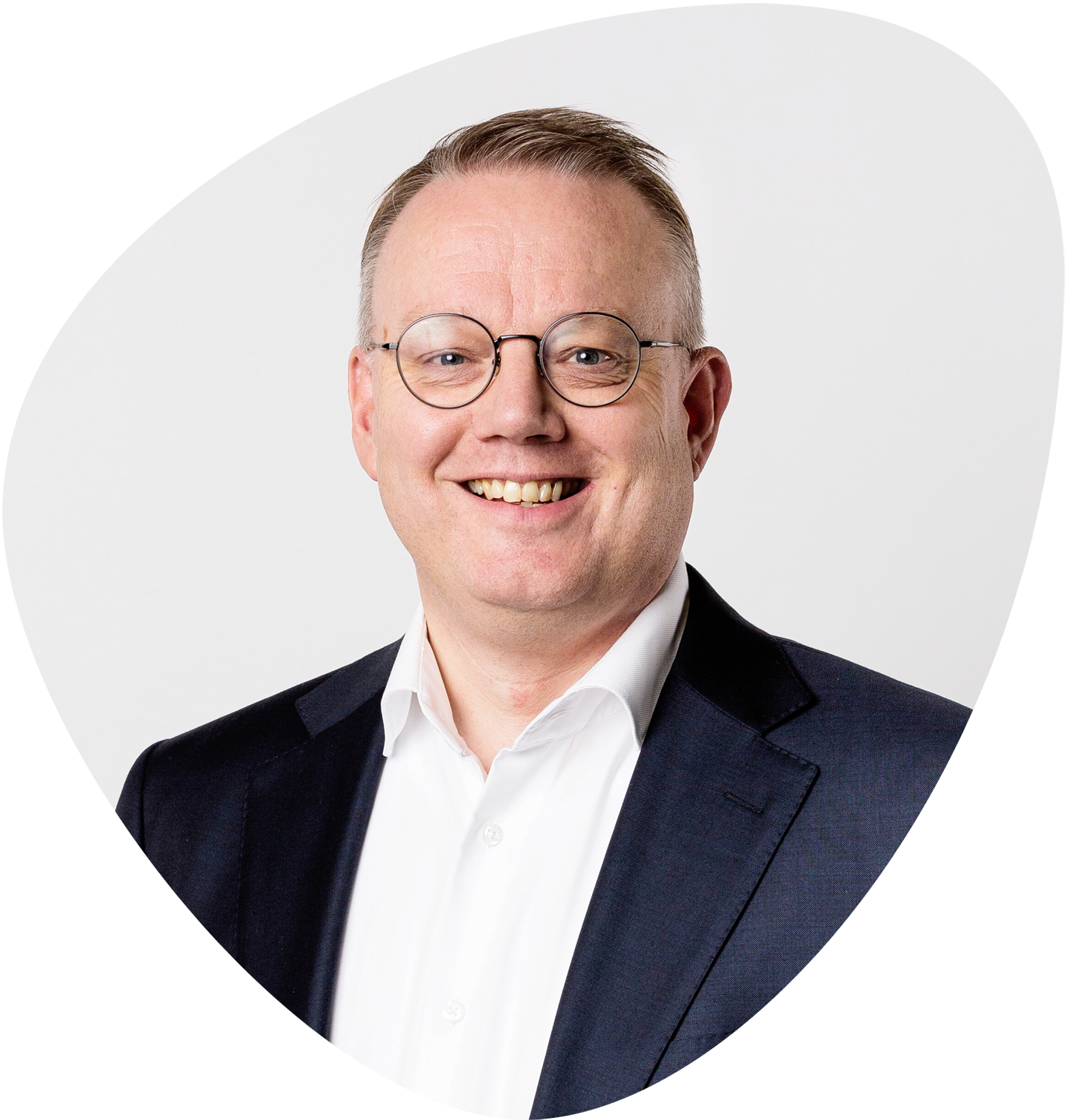 Loek van der Helm
Development Manager, CIS, Telia
Loek van der Helm has been working in the telecom and customer experience area for 25 years, mostly in the Nordics and Benelux areas. Primarily his background is in bringing to market new solutions and services, helping his customers to better serve their customers.
Having worked with large corporates as well as early stage start-ups, scale-ups, and SMEs, he has hands-on experience in what it means to provide leading edge customer experiences across various sectors.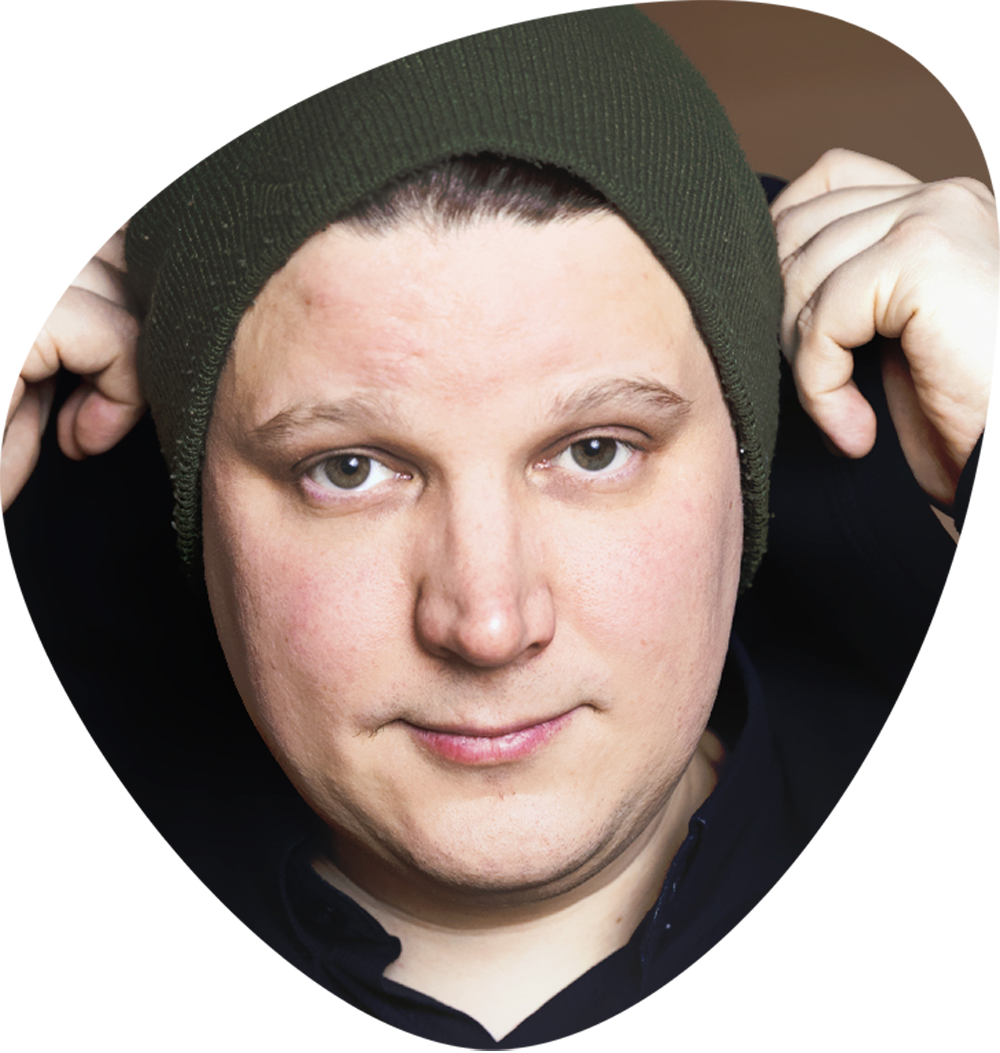 Benjamin Särkkä
Cyber Security Strategist, Nordea & Founder, Disobey
Benjamin Särkkä's curiosity and passion for hacking led him to crack his first password when he was 8 years old. Now Särkkä heads the Nordea's cyber intelligence analytics team.
Additionally, Särkkä is known as the founder of Disobey, the largest hacking conference in the Nordics, and has appeared on a TV documentary Team Whack that follows the work of professional hackers.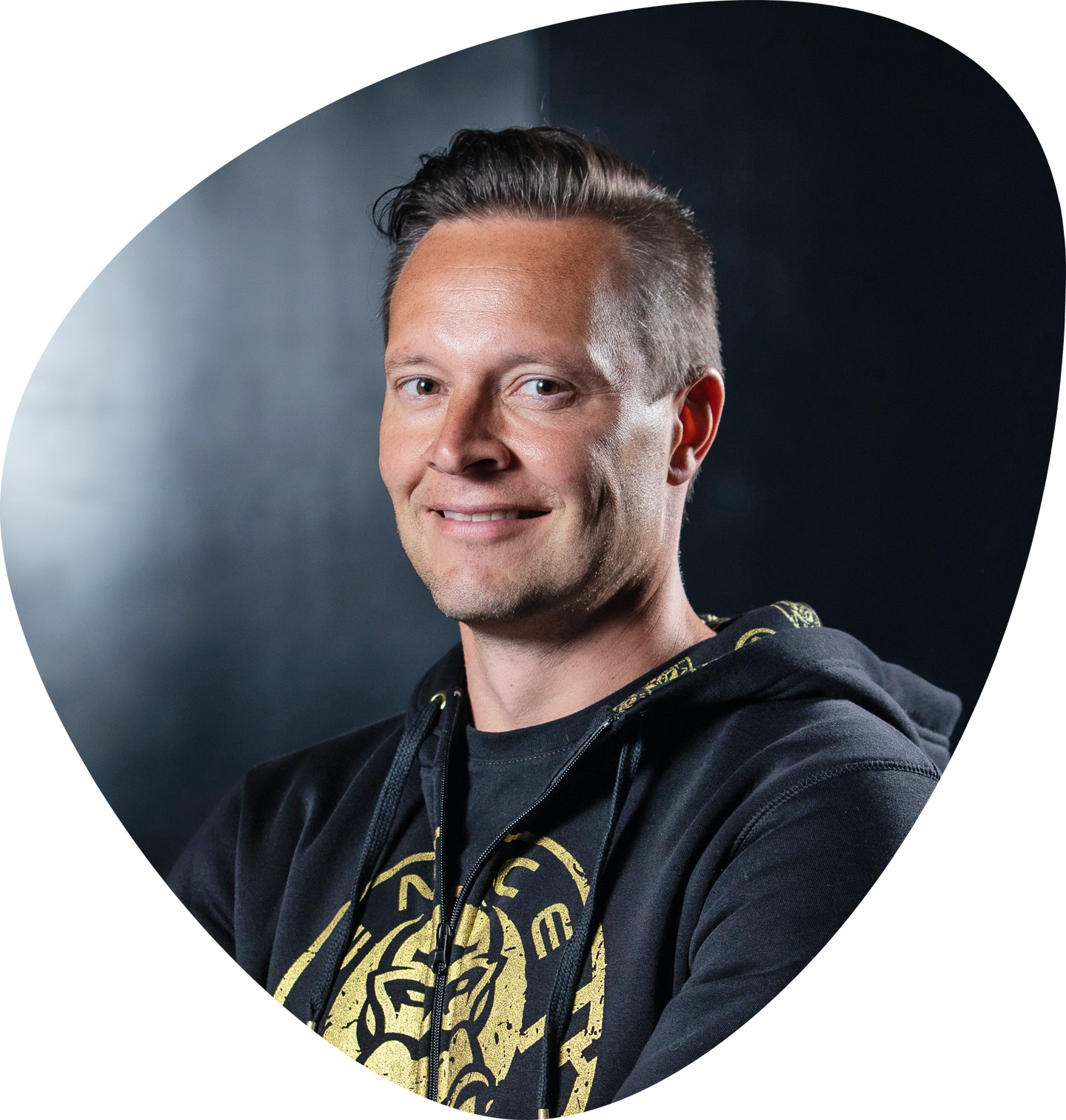 Mika kuusisto
CEO, ENCE Sports Oy
Mika Kuusisto is the CEO of ENCE Esports Oy. He comes with 20 years of experience growing technology companies on a global scale. In addition to running ENCE Mika keeps advising early stage tech startups with their growth strategies.
Previously Mika was a Chief Revenue Officer at Outfit7 in charge of all revenue streams for a mobile games company with 4 billion downloads and 250 million monthly active users. Before joining Outfit7 he lead global business development for Unity Ads, which under his leadership grew to be the biggest independent video ad network for games. He has been working with mobile games and apps since 2002.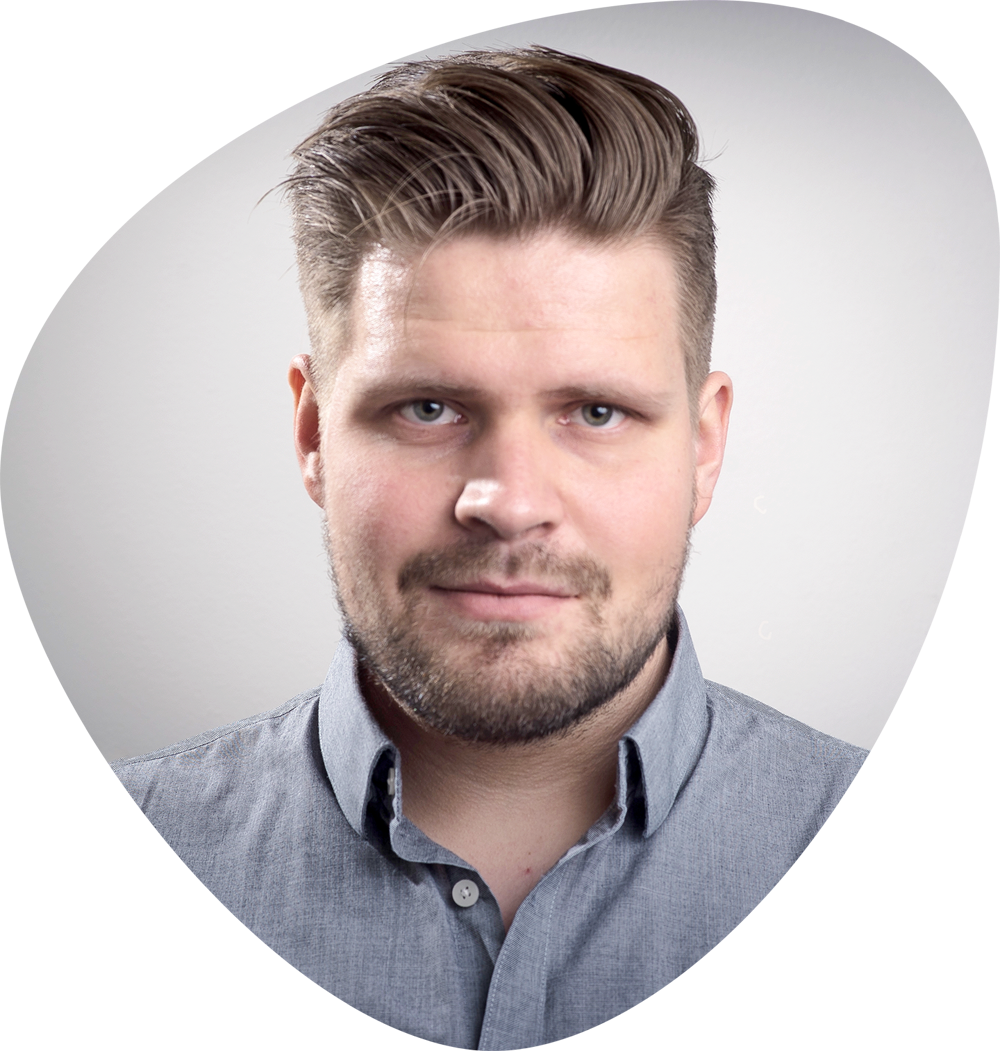 Mikko Sohlman
Sales Director, Telia Esports
Mikko Sohlman works as Sales Director of Telia Esports. Mikko has over 10 years of experience from Esports. Mikko has BBA background and has been working before the current position in event business coaching over 100 new salespersons on the EMEAN market.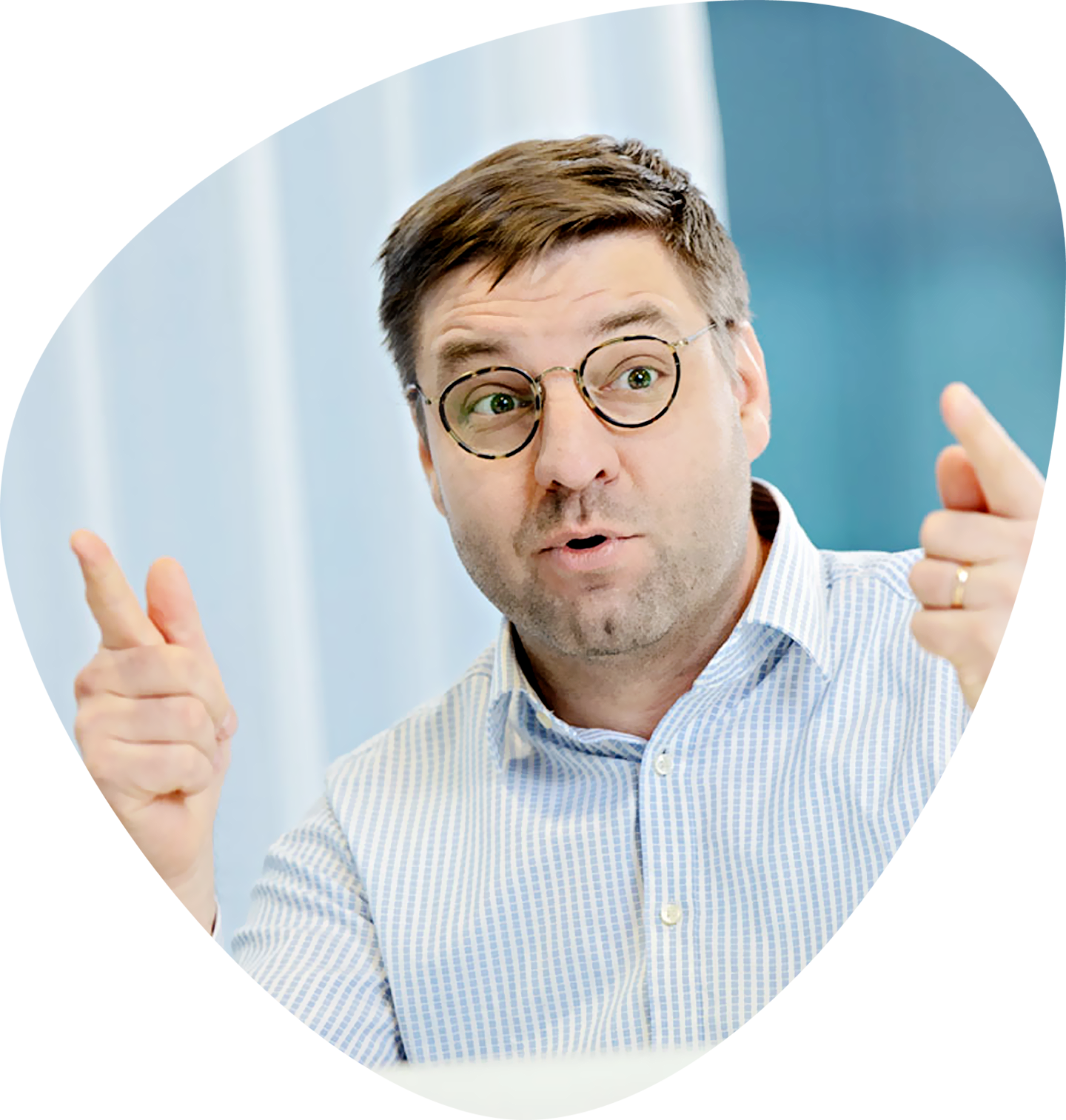 Juha Vasko
Head of B2B Services and solutions, Neste
Juha Vasko has a passion for sustainability and services and in his current role as the Head of B2B Services at Neste Markkinointi Oy he is in his dream job. Juha has a background in Education Science from Helsinki University and Service Innovation and Design from Laurea University of Applied Sciences.
Juha has solid experience from service development & design roles in OP Financial Group and Finavia, where he has driven transformation towards customer-centricity in business development. When Juha is not creating a healthier planet to our children at Neste he is doing it with his family of four in the near by forests and in the beautiful Helsinki archipelago.